'Renovation Island': HGTV Announces June 2021 Premiere Date for New Season
The island life is calling. HGTV has announced a premiere date for a new season of Renovation Island, its hit reality series about the Baeumler family and their efforts to turn a run-down resort into a dream vacation destination. 
'Renovation Island' returns June 20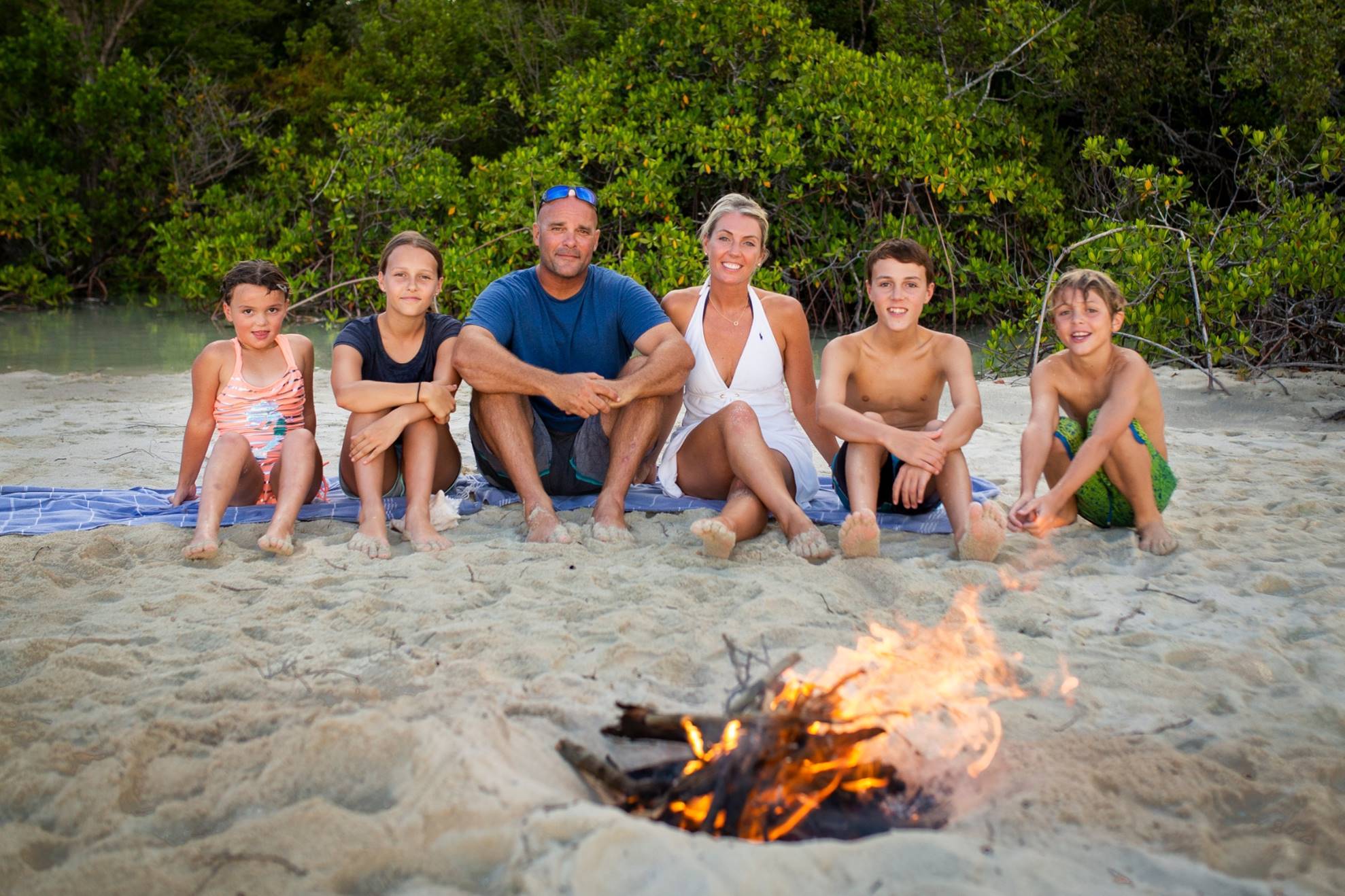 RELATED: 'Renovation Island': Sarah and Bryan Baeumler Spent More Than $10 Million Renovating Their Resort
Renovation Island premiered in June 2020 and was an immediate hit with housebound HGTV viewers. More than 22 million people tuned in to watch the show (which originally aired under the title Island of Bryan on HGTV Canada) during its 11-week run, according to the network. 
Now, the show is coming back for another season. Ten new episodes of Renovation Island will begin airing on Sunday, June 20 on HGTV. 
The Baeumler family deals with a global pandemic in 'Renovation Island' Season 2
The debut season of Renovation Island saw Sarah and Bryan Baeumler and their four kids pulling up stakes and moving from their native Canada to the Bahamas. Viewers followed along as they transformed a decrepit old hotel into a luxury resort. Among the challenges they faced as they got closer to their grand opening date was the devastation of Hurricane Dorian, which hit the Bahamas in September 2019. But the Baeumlers were able to pull together and open the doors of the Caerula Mar Club resort. 
Then, shortly after they started welcoming guests, another crisis hit: the coronavirus (COVID-19) pandemic. In Renovation Island Season 2 the Baeumlers face "the rollercoaster ride of business during the first year of their Bahamas resort." Here's what to expect from the new episodes, according to HGTV:
Forced to reckon with the realities of the international health crisis, Bryan and Sarah must reassess their business and family plans as they quarantine on the island and take the necessary steps for their eventual reopening.
'Renovation Island': Bryan Baeumler says the opening day magic 'didn't last very long' 
Having to shut down the resort they'd worked so hard to build not long after opening was tough, Bryan has said.
"The hotel was full, there was energy in the air, then COVID hit," he told the Toronto Sun. The opening day magic "didn't last very long," he added. 
As international travel shut down, the Baeumlers found themselves stuck on an island with their children. While many people would likely jump at the chance to spend lockdown at a fancy resort, it wasn't as fun as you might expect. 
"Everybody thinks, 'isn't that nice being shut down in place like this during a lockdown, just hang out on the beach,'" Sarah said. "The place may have been closed but the work does not stop." The challenges included everything from getting supplies to South Andros Island to figuring out how to keep their kids busy and entertained.
As in Renovation Island Season 1, viewers will get to see the family's whole experience, warts and all. 
"It's very important to us to film the series with an underlying honesty," Sarah told the Sun.
Check out Showbiz Cheat Sheet on Facebook!