'Renovation Island': What Reviewers Are Saying About the Caerula Mar Club Resort
On Renovation Island, Bryan and Sarah Baeumler turned a rundown resort in the Bahamas into a luxurious resort. Fans of the HGTV series have eagerly followed along as the Canadian couple has taken the Caerula Mar Club from dream to reality. But what is it actually like to stay at the high-end beachfront hotel?
Critics have raved about the 'Renovation Island' resort
Conde Nast Traveler put Caerula Mar Club on its 2020 hot list. A reviewer praised the way property's low-key design meshed with the surrounding "unspoiled" natural environment, as well as the food at the on-site restaurants. However, the critic did say the service was "a little over-eager." 
A writer for The Points Guy visited the hotel in late 2020, after the Bahamas reopened to international visitors. She called Caerula Mar Club "the type of place sun-seeking travelers will undoubtedly gravitate to when they're ready and able to travel" and noted that it is "small enough to please the crowd-averse traveler, but also large enough to deliver the space and seclusion we'll all be craving along with the sun, sea and sand."
Both the Robb Report and The Telegraph also included the Renovation Island resort on their lists of hot hotels ahead of its grand opening.   
What guests have to say about Caerula Mar Club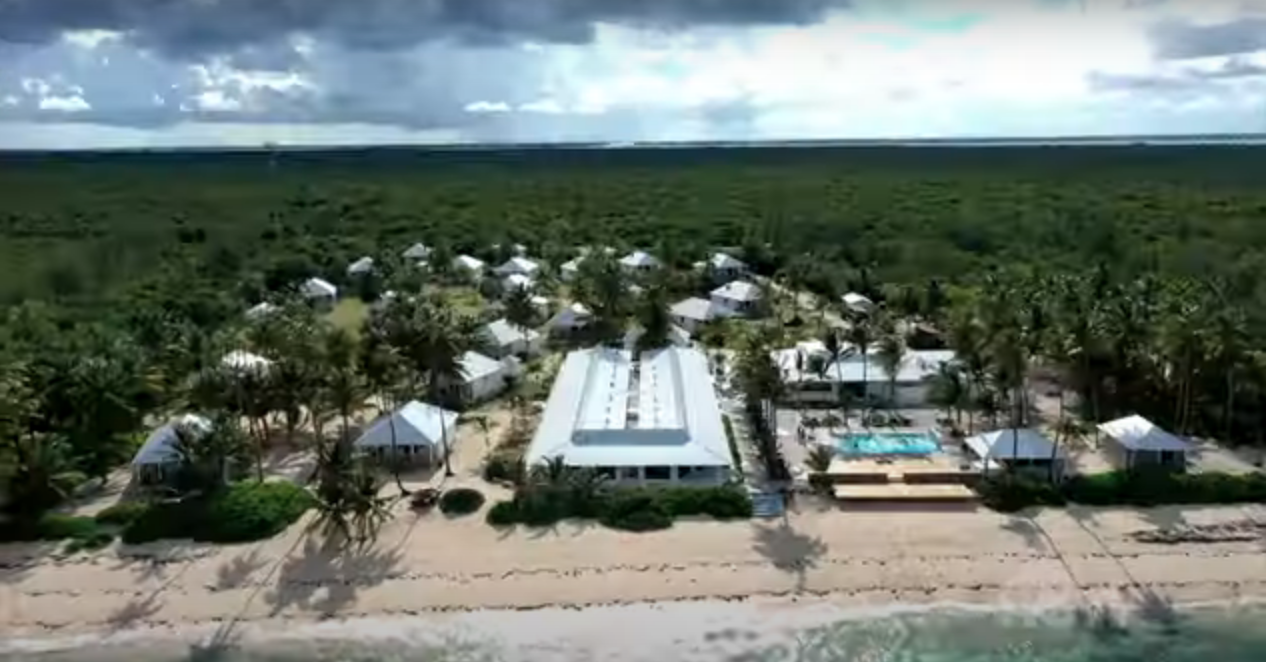 Professional travel critics seemed charmed by Caerula Mar Club, but what about regular visitors? It seems the hotel has won most of them over as well, having earned five stars on Tripadvisor.
One guest said staying at the resort was "very relaxing and the scenery was beautiful." Another, who said their visit was inspired by watching Renovation Island, said they had an "amazing time" and praised the food and the excursions. 
"This is likely the best resort in [the] Bahamas," another guest wrote. 
One more critical reviewer mentioned the lack of TVs in the guest rooms. They also felt the dining options were limited and that there was not much to do at the resort except relax. 
How much it costs to stay at Caerula Mar Club
Want to experience Caerula Mar Club for yourself? Low season (May through mid-November) rates range from $385 to $505 per night for clubhouse suites, while villas range from $625 to $1,145 per night. High season (mid-November through April) rates range from $485 to $625 for suites and $785 to $1,425 for villas. Holiday rates during the two weeks over Christmas and New Year's range $585 to $755 for suites and $945 to $1,715 for villas.
Caerula Mar Club is closed between mid-August and mid-October. However, you can still book a future stay on the resort's website.
Check out Showbiz Cheat Sheet on Facebook!