'Renovation Island' Season 2 a Ratings Win for HGTV, More Shows With the Baeumler Family on the Horizon
HGTV viewers can't get enough of Renovation Island. The show stars home reno experts Sarah and Bryan Baeumler, who moved their family from Canada to the Bahamas to renovate (and then run) a dilapidated island hotel. Season 2 — which wrapped up on August 29 — followed the Baeumlers as they continued work on their Caerula Mar Club resort while also grappling with the effects of a global pandemic.
17 million people watched 'Renovation Island' Season 2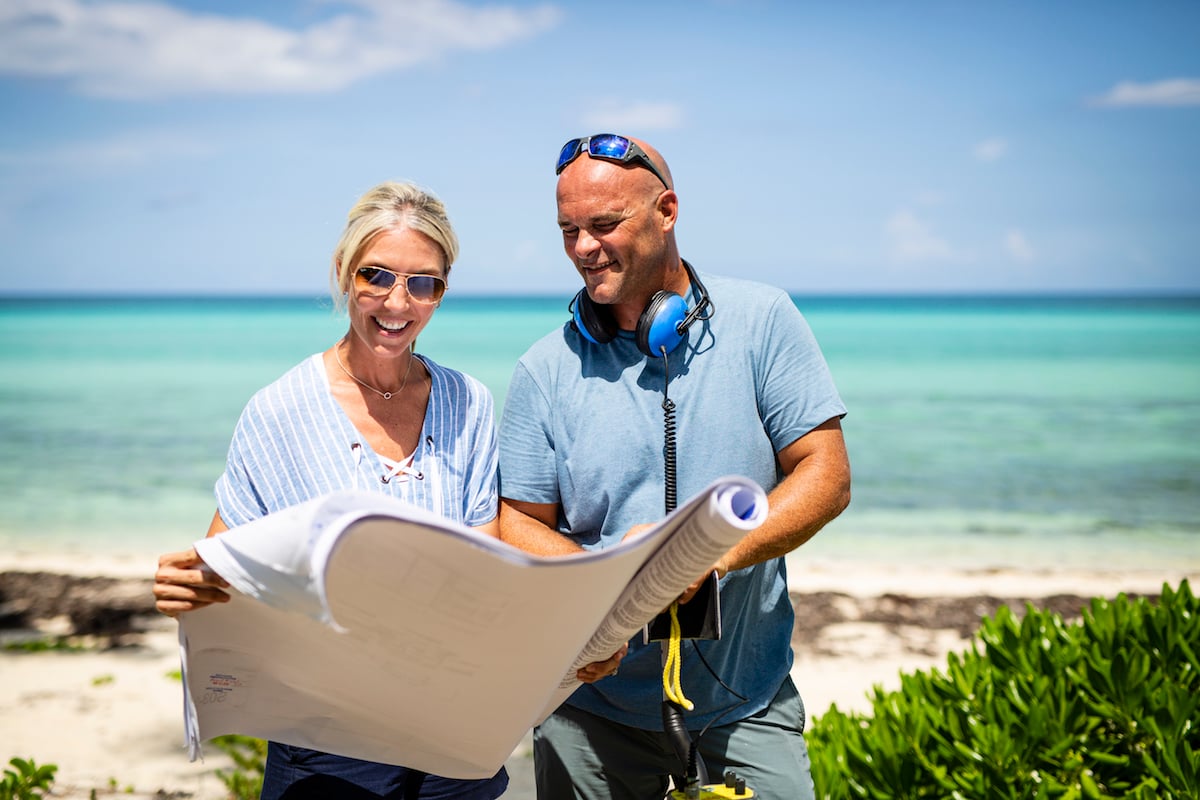 RELATED: 'Renovation Island': Bryan Baeumler Says Business at Caerula Mar Club Was 'Gangbusters' After Lockdown
Viewers stuck at home because of the coronavirus (COVID-19) pandemic flocked to Renovation Island when it premiered in May 2020. The show offered a vicarious island getaway at a time when travel was out of the question for most people. Soon, audiences fell in love with the Baeumlers.
So, it wasn't a huge surprise when HGTV brought the show back for a second season, or when viewers tuned in to the new episodes in droves. Ultimately, 17 million people watched Renovation Island Season 2, according to HGTV. That includes 4 million who tuned in for the season finale.
"Renovation Island is a consistent ratings winner with each of our key demos because it's a secret fantasy come to life," Jane Latman, president, HGTV and streaming home content, Discovery, Inc., said in a statement. "With this series, the Baeumlers share a blueprint for doing what you love, with the people you love, in a place you love — no matter what life throws your way. No wonder viewers can't get enough."
'Renovation Inc: Home Sweet Home' premieres October 10
While the most recent season of Renovation Island has come to an end, the Baeumler family hasn't disappeared from HGTV. Renovation Inc: The Lake House is currently airing on Sundays at 8 p.m. ET. The show — which aired several years ago in Canada under the title House of Bryan: On the Rocks — follows Bryan and Sarah as they renovate a lake house on Canada's Georgian Bay. And beginning Oct. 10, fans can watch Renovation Inc: Home Sweet Home, which will air in the same time slot. 
Bryan Baeumler confirms filming has begun on 'Renovation Island' Season 3
RELATED: 'Renovation Island': Sarah and Bryan Baeumler Spent More Than $10 Million Renovating Their Resort
Even more exciting for fans of the Baeumlers is the news that filming has already begun on a third season of Renovation Island. Bryan confirmed that new episodes of the show were in the works in an August 30 Instagram post.
"Guess What!!!! We're already filming the next season of Island of Bryan and Renovation Island," he wrote. (Renovation Island airs as Island of Bryan on HGTV Canada.)
In the comments on another Instagram post, Bryan also hinted that another show about a major renovation project could be in the works. When a fan suggested a series focused on the renovation of the Baeumlers' home in Florida, he replied, "Working on it now :)."
Check out Showbiz Cheat Sheet on Facebook!