'Renovation Island': Where Is South Andros Island?
The Baeumler family is back. HGTV's hit series Renovation Island returns for a new season on June 20. The fresh episodes will follow the Canadian family as they take the next steps in their journey of transforming a run-down resort in the Bahamas into a luxury vacation destination, while also dealing with a global pandemic.  
The 'Renovation Island' resort is located on South Andros Island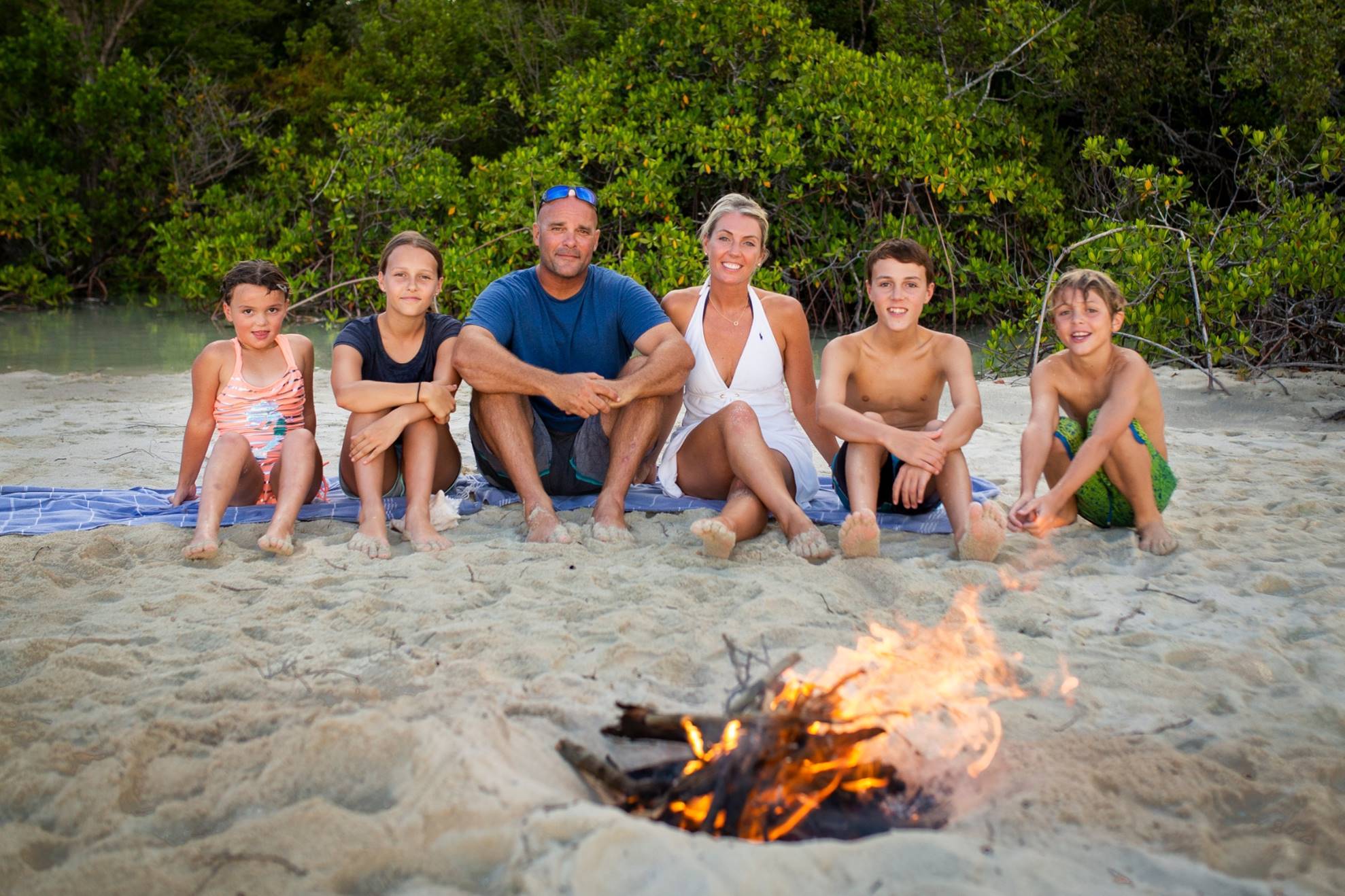 In Renovation Island Season 1, viewers watched as Sarah and Bryan Baeumler renovated a dilapidated motel into an eco-friendly resort. The Baeumlers were already well-known in their native country for HGTV Canada shows such as Disaster DIY and House of Bryan, but Renovation Island introduced them to U.S. audiences.
They renovation experts decided to purchase the resort during a visit to Florida. 
"We have a property in the Florida Keys where we keep our boat, and we have made quite a few trips over the Bahamas," Sarah said in a 2020 interview with People. "Every trip Bryan is always scouring the charts for new places to explore. Andros (known as the Sleeping Giant) always caught our attention because it's by far the largest, yet least developed Island in the Bahamas.
"During our trip we were shown the old 'Emerald Palms' hotel. It [was] abandoned and decrepit," she went on to say. "I think it took about 5 minutes of touring the hotel until we all looked at each other and said, 'Let's do this!'" 
Andros is one of the least-visited islands in The Bahamas 
The Baeumlers spent $2 million to buy the property on South Andros. Then, they sunk millions more into renovations to make it ready for guests. The boutique oceanfront resort, which they dubbed Caerula Mar Club sits on a stretch of beach on the island's eastern shore. It opened in February 2020.
Andros is the largest island in the Bahamas. But it attracts few tourists compared to New Providence (home to the capital Nassau) or Grand Bahama (home of Freeport). Diving and fishing are among the island's attractions. 
Andros is located to the west of New Providence and about 150 miles east of Miami. The island is actually made up of several distinct land masses separated by estuaries, the biggest of which are South Andros, North Andros, and Mangrove Cay. Much of Andros has been designated a national park by the Bahamian government. 
It's a 20-minute flight from Nassau to the Congo Town Airport, which is just minutes from Caerula Mar Club. There are also flights directly to Andros from Fort Lauderdale several times per week. 
Sarah and Bryan Baeumler say adjusting to island life had its challenges 
The Baeumlers moved themselves and their children from Canada to the Bahamas to work on their resort project. For many people, living in an idyllic vacation destination would be a dream come true. But getting used to island life had its challenges. 
"It's been an adjustment," Sarah told People. "Stores are small and don't always carry the variety we're used to back home, but you get used to it and adapt. Our perspectives have changed a lot as well. If we're out of milk, we can't always run to the store to get more, sometimes we need to wait a week until the next ship arrives, so we drink water or juice. 
"It actually reduces stress because you start to realize that you don't need everything instantly available at your fingertips to survive and be happy," she added. "While we're at the resort, we all pack into a one-bedroom villa towards the back of the property. It's cozy, but it works!"
New episodes of Renovation Island air Sundays on HGTV beginning June 20. 
Check out Showbiz Cheat Sheet on Facebook!