'Renovation Island' Star Bryan Baeumler Says New Episodes Coming to HGTV in Summer 2022
New episodes of 'Renovation Island' will air on HGTV in summer 2022, host Bryan Baeumler said in a recent social media update.
TL; DR:
New episodes of Renovation Island should begin airing on HGTV in the U.S. in the summer of 2022, star, Bryan Baeumler has said.
The new season is already airing on HGTV Canada.
Bryan is also teaming up with Scott McGillivray for a new HGTV Canada show, Renovation Resort.
Get ready for a return trip to Renovation Island. New episodes of the popular series should start airing on HGTV in the U.S. sometime this summer, star Bryan Baeumler revealed in a recent social media update. 
Bryan Baeumler shares 'Renovation Island' update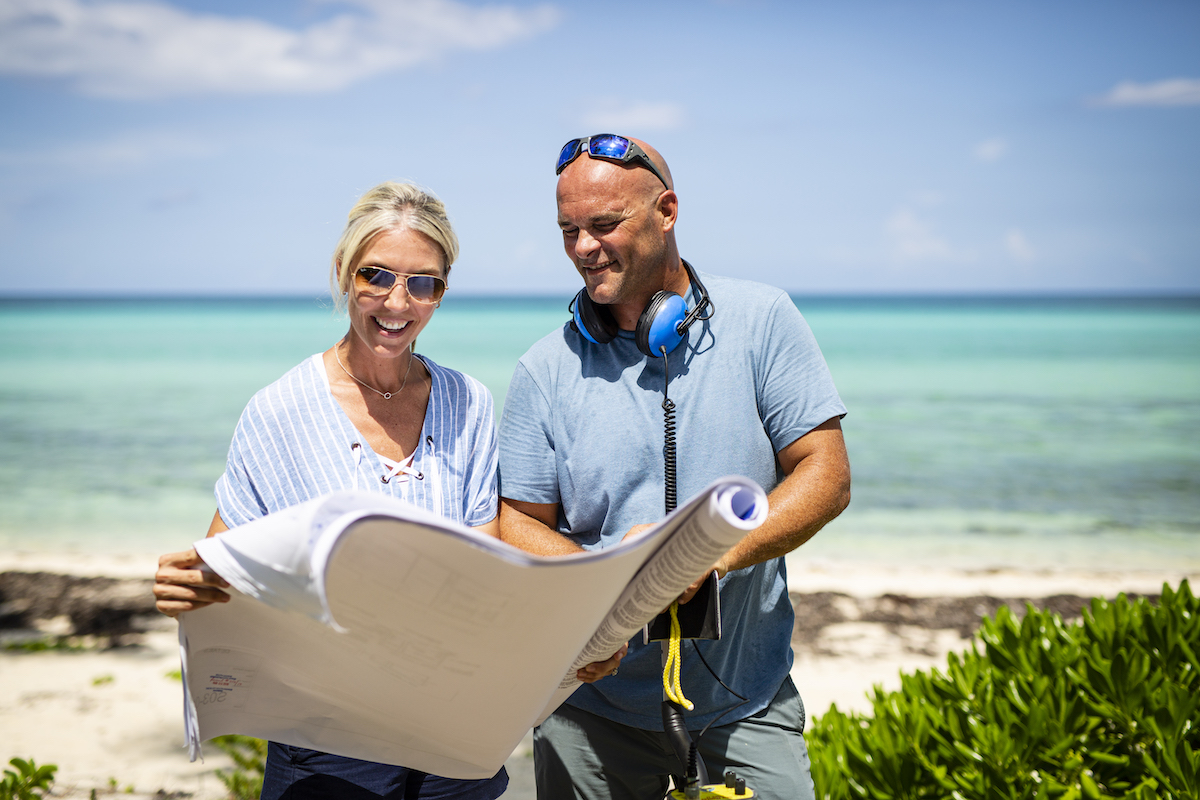 Renovation Island follows Bryan and his wife Sarah as they work to renovate a dilapidated resort in the Bahamas. Over two seasons, the couple have transformed the run-down hotel into the Caerula Mar Club, a luxurious island retreat. 
New episodes of Renovation Island last aired on HGTV in August 2021. Soon after the season 2 finale, Bryan confirmed that filming had already begun on a third season. Now, fans are getting an idea of when the show will return. 
In a recent Instagram update, Bryan said that Renovation Island Season 3 will premiere this summer. However, a specific premiere date hasn't been announced. HGTV did not respond to Showbiz Cheat Sheet's email requesting confirmation of the summer 2022 premiere date. 
New episodes of 'Island of Bryan' are already airing in Canada 
The Baeumlers are Canadian and Bryan was a well-known personality on HGTV Canada before making his debut on HGTV in the U.S. in 2020. Renovation Island airs in Canada under the title Island of Bryan. 
Though U.S. fans will have to wait a few more months to see what Bryan and his family are up to, the latest season of Island of Bryan is already airing in Canada. He recently teased what viewers can expect when the show returns. 
"It's a really transformative season for our family as we're spending more time traveling back and forth to the island, settling the kids in South Florida, and continuing to manage and expand our businesses," Bryan told the Winnipeg Free Press. 
"One fun thing I've done this year is finally taken the time to finish my pilot's licence and get a small airplane to help us get back and forth," he added. "We're currently in the island with Sarah, Lincoln, and Josephine and I flew us all over — it was a fun trip!"
Bryan Baeumler and Scott McGillivray are teaming up for new show
In addition to Island of Bryan, HGTV Canada viewers have another project from the renovation expert to look forward to. Bryan is teaming up with Vacation House Rules and Income Property host Scott McGillivray for a new show called Renovation Resort. 
In the series, Scott enlists his "frenemy" Bryan to rehab his recently purchased lakeside resort. But Scott and Bryan won't be doing all the work themselves. Instead, they'll enlist four teams of contractor/design duos, who will each renovate one of the resort's four waterfront cabins. At the end of the season, one team will go home with a life-changing prize.
Renovation Resort will airs in spring 2023 on HGTV Canada. So far, there's no work on whether it was also be shown HGTV in the U.S. 
Check out Showbiz Cheat Sheet on Facebook!