Who Is 'Reservation Dogs' Star D'Pharaoh Woon-A-Tai?
Reservation Dogs is a major phenomenon of 2021, and it's clear why. The show comes from major producer Taika Waititi, showcases Indigenous talent and life in rural America, and is an all-around masterful TV comedy series. The show focuses on the lives of Indigenous teenagers in Oklahoma with adept humor and talent, and a lot of attention has come to the young leads of the show, who all have significant experience in the industry but have been launched to a new level of fame with the success of Reservation Dogs. D'Pharaoh Woon-A-Tai, one of the lead actors, is just one of the stars receiving global attention for his work on the show, though he has some pretty big roles in his history. Who is D'Pharaoh Woon-A-Tai, and what was he doing before Reservation Dogs?
'Reservation Dogs' is an all-Indigenous production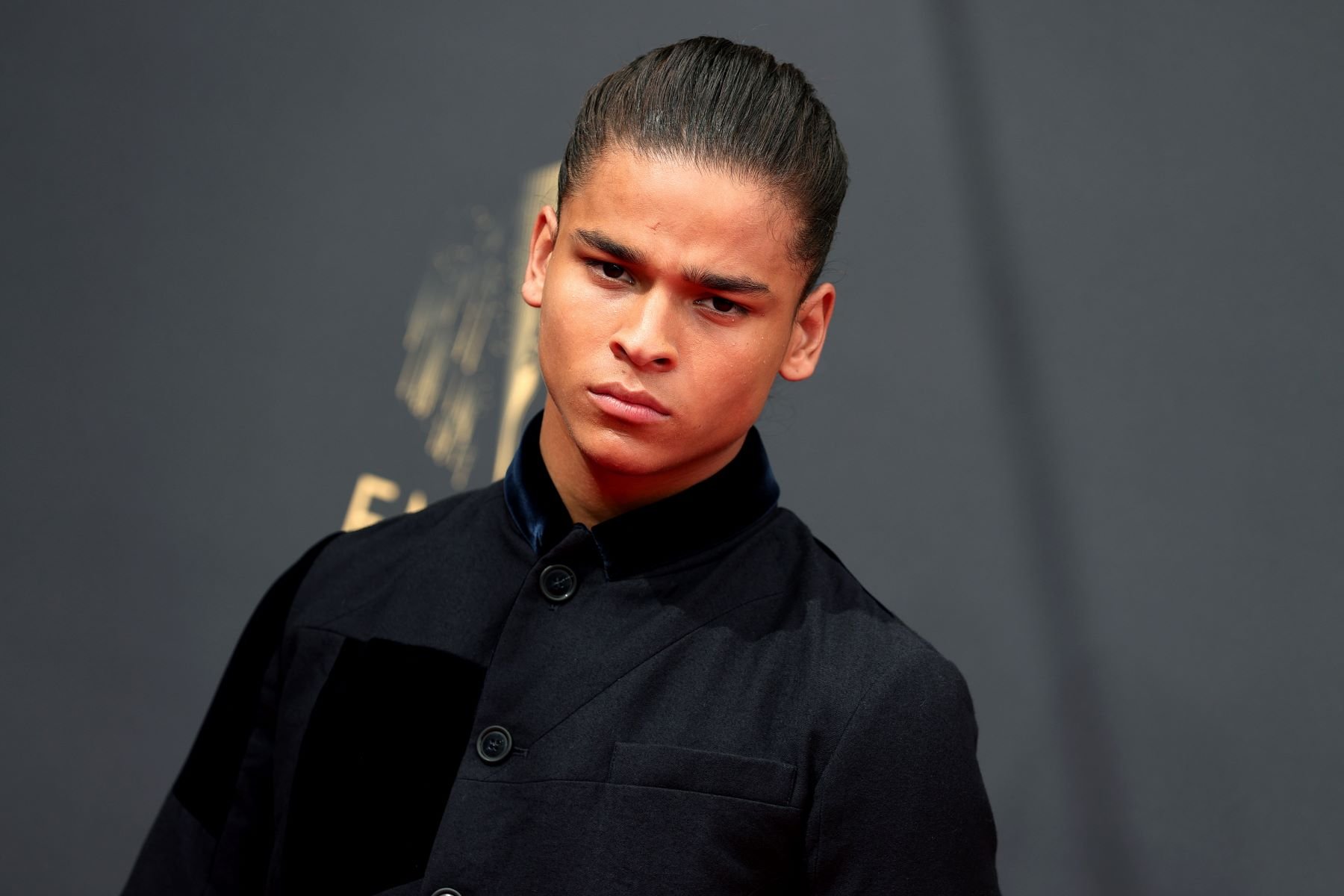 Reservation Dogs is unique. Though there have been films and shows with significant Indigenous representation, behind-the-scenes work, and important independent works from teams of Indigenous creators, Reservation Dogs is a first with its all-Indigenous writing and directing team and heavy Indigenous presence in all other aspects of the show. It's also the first show to be shot entirely in the state of Oklahoma!
This presence on the set and in the writer's room is important. It means that the show is more faithful to Indigenous experiences, which is important both for representation in major media and in creating a unique, funny, realistic show, and carries weight. However, the interest in making a show that reflects real life doesn't mean that the show doesn't shy away from wacky comedic plotlines, characters, and episodes.
D'Pharaoh Woon-A-Tai is an up-and-coming Indigenous actor
Though Reservation Dogs may have brought the name D'Pharaoh Woon-A-Tai into global media, Woon-A-Tai has actually been acting for a few years. On Reservation Dogs, he plays Bear Smallhill, a teenager seeking to get from rural Oklahoma to California while dealing with other teenage gangs on the reservation. However, his first role came in 2018 on the children's program Holly Hobbie, and he followed this up with a recurring role on Murdoch Mysteries. In 2020, he had a major role in the film Beans, another major Indigenous production.
Woon-A-Tai is from Toronto and is Oji-Cree. His heritage is important to him. In a conversation and photoshoot with Vogue, he discussed how he uses fashion to express his culture and showcase Indigenous labels and designers outside of acting.
The cast and crew represent diverse cultural backgrounds
It's important to note that Indigenous culture isn't a monolith, and the term Indigenous represents many cultures from many different places. Taika Waititi is Māori from New Zealand and has previous work that focuses on Indigenous life in New Zealand in his 2010 film Boy. Co-creator Sterlin Harjo is Seminole from Oklahoma, and much of his work also centers on Indigenous people living in Oklahoma — including founding an all-Native American comedy group, the 1491s — some of whom are now a part of Reservation Dogs!
Other lead actors on the show are from diverse places and cultures. Co-star Devery Jacobs, who plays Elora Danan, is also from Canada and is Mohawk. One of her prior roles was on American Gods, and she also had a major role in The Order. Paulina Alexis, who plays Willie Jack, is Nakota and acted alongside Woon-A-Tai in Beans. Lane Factor, the youngest of the four mains and plays Cheese, is Caddo and Seminole Creek. This is his first major role, but he's set to appear in more films in the future.
RELATED: Is 'Star Wars' Taika Waititi's Next Project After 'Thor: Love and Thunder'?