'Resident Alien' Season 2 is Heading to New York, Just Like in the Comics
'Resident Alien' showrunner Chris Sheridan set up episode 4 of season 2 to explore the New York storyline in the comic books. Alan Tudyk explains it is not a direct adaptation but will further Harry's story.
Resident Alien Season 2 takes a drastic turn after episode 4 of the TV show. Harry and Asta find themselves with a sudden curve ball after their transmission to Harry's people comes back with an answer. The episode opens the door to exploring a storyline from the original comics of the same name by Peter Hogan and Steve Parkhouse. Fans might get to see the main characters venture to New York City in Resident Alien Season 2.
[Spoiler alert: This article contains spoilers for Resident Alien.]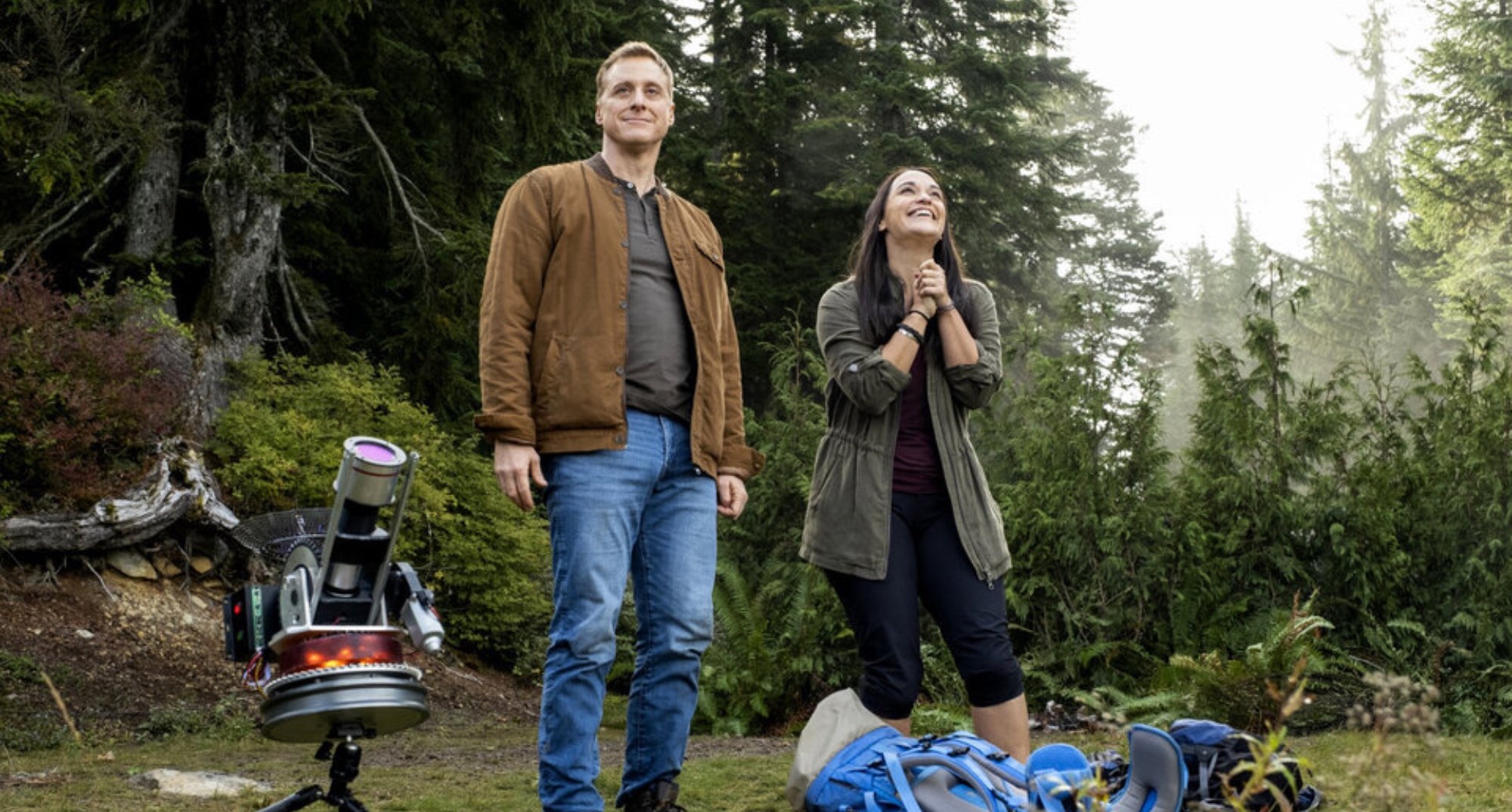 Harry and Asta receive a phone number from an alien in 'Resident Alien' Season 2, Episode 4
Asta forces Harry to find a way to save humanity and Earth from annihilation from his people. His original plan to create a bomb shelter for him and Asta only upsets her. Wanting to save Asta and make her happy, he builds a radio to send a message to his people.
In Resident Alien Season 2, Episode 4, the radio is complete, but Harry needs to transmit the signal at an exact time or wait an entire year. Asta and Harry venture through the forest to a clearing, ideal to set up the radio. As the transmission is working, Harry reveals the loophole to his plan.
The message tells his people not to come to Earth until 50 years from now. Asta feels betrayed and enraged that Harry has no regard for the people she cares about. She stopped the transmission and possibly caused an even bigger problem. The episode ends on a cliffhanger in Harry's cabin.
The radio is on and emitting a frequency. Harry is stunned when he realizes the radio received a transmission in his alien language. The message is a phone number in New York.
'Resident Alien' Season 2 will adapt a popular storyline in New York from the comics
In the promo for Resident Alien Season 2 Episode 5, Asta is also shocked to learn about the message from another alien who might be living in New York. She sees it as the only opportunity to try and save humanity. The new twist pushes Resident Alien Season 2 to venture into the New York storyline from the comics.
In the official trailer for Resident Alien Season 2, fans see Asta and Harry in New York and meet what could be more enemies than friends. Fans of the original comics would know what the storyline entails, but it might not be a direct adaptation.
According to Den of Geek, Alan Tudyk explained, "The show is not a direct comic made-for-TV; Chris changed several things. [But] this one comic they go to New York, and if you know the comic, then it has something to do with that. It's a fairly close translation. It's my favorite storyline of the comics."
Showrunner Chris Sheridan explains to Syfy Wire that Resident Alien Season 2 Episode 4 ended the way it did to help introduce the possibility of Asta and Harry traveling to New York. The particular storyline occurs in Resident Alien Volume 5: An Alien in New York.
How is New York City connected to Harry in the Syfy series?
New York has been mentioned throughout Resident Alien since season 1. Fans learn the backstory of the real Harry Vanderspeigle. The real Harry was a medical doctor who got caught up in a whirlwind romance with Isabelle while in New York. They became husband and wife and resided in the Big Apple. They soon became estranged, and Harry would escape to his cabin in Patience, Colorado.
The new alien Harry will soon have to venture to New York and experience the wonder of the city for himself. But Tudyk explains the Coronavirus pandemic did not allow the crew to film in New York. Instead, they recreated the city in Vancouver that required "throwing some trash around."