'Resident Alien' Season 2 Showrunner Teases if Ben and D'Arcy Will Develop a Romance
The Syfy TV show Resident Alien has many different storylines for fans to invest in. Fans have come to love each of the characters, especially D'Arcy. Season 1 revealed the free-spirited yet troubled character had a childhood romance with the now mayor of Patience, Colorado. For fans, D'Arcy and Ben Hawthorne seem like a perfect match if Ben were not married. Showrunner Chris Sheridan answers what is in store for D'Arcy and Ben in Resident Alien Season 2.
[Spoiler alert: This article contains spoilers for Resident Alien.]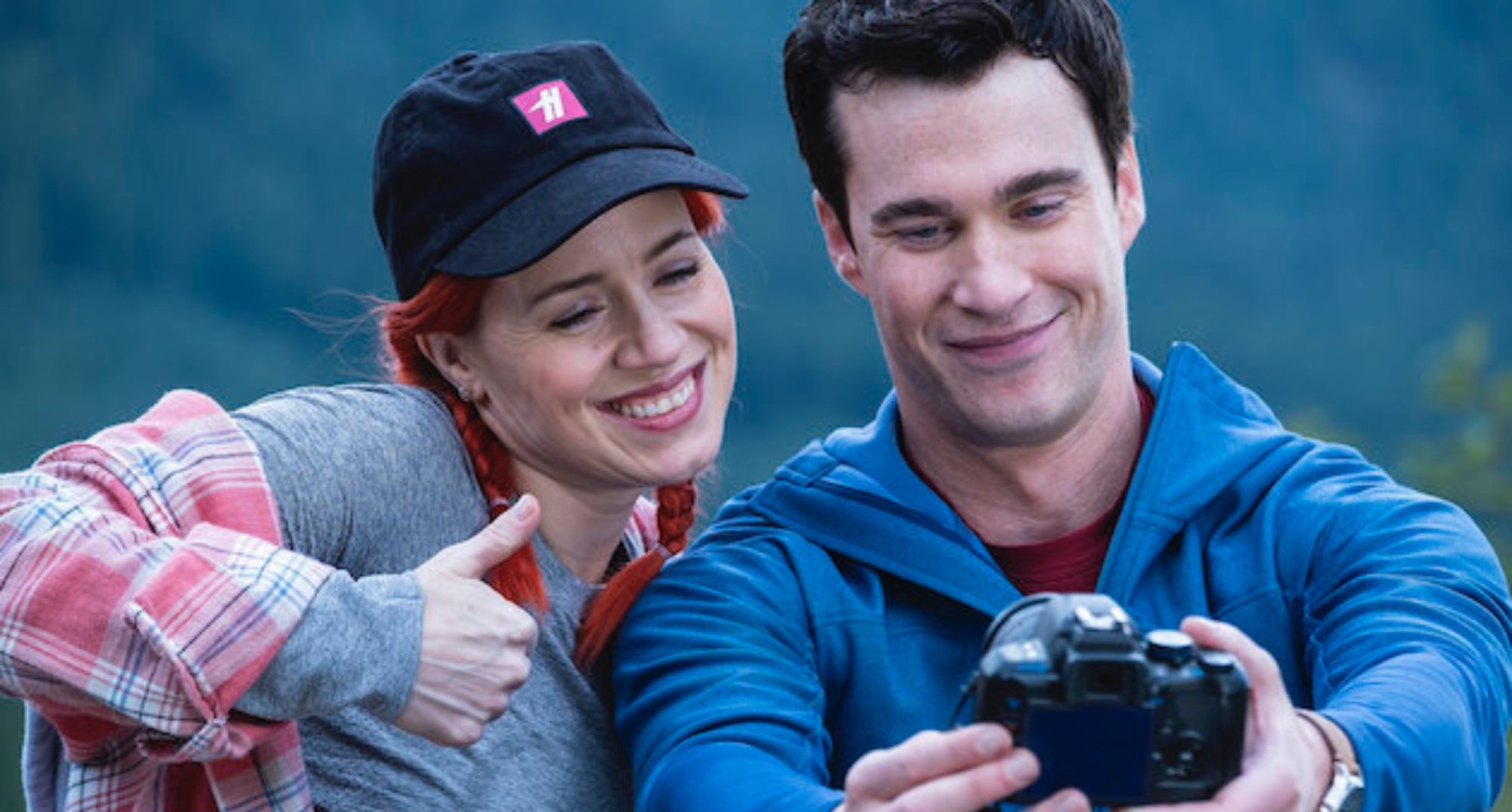 D'Arcy Bloom and Ben Hawthorne have a spark in 'Resident Alien'
In the small town of Patience, most of the characters grew up together. This is especially true for D'Arcy and Ben. Over dinner, D'Arcy spills to Kate and Max that she and Ben went to school together and dated as children. She admits Ben was her first kiss.
The news surprises Kate as Ben never told her anything about D'Arcy. While Ben is flustered, D'Arcy sees nothing wrong in recounting their childhood together. She even claims to have taught Ben everything he knows. Fans of the series have often felt Ben and D'Arcy had a more instant and natural connection than Ben has with his wife, Kate.
In the Resident Alien finale, "Heroes of Patience," D'Arcy and Ben's relationship takes a turn. D'Arcy saves Asta and Harry from becoming trapped in the mountains while risking her own life. Despite her heroic actions, she feels unhappy with her life. Ben finds her sitting on a bench in town. He is surprised to hear D'Arcy say she feels unaccomplished and says he is not too happy with his life either.
Ben reassured D'Arcy of her potential. Moved by his words, D'Arcy kisses Ben, and he recoils in shock.
'Resident Alien' showrunner explains what could happen in season 2
RELATED: 'Resident Alien' Season 2 Missed Huge Marketing Opportunity With Alien Phone Number
After the kiss in the first season, Ben feels flustered and does not know if he should tell Kate. He is unable to when someone breaks into his house. The event lights a sexual spark between him and Kate. The kiss is still in the back of his mind when D'Arcy hangs out with the female characters in the episode "Girls' Night."
Showrunner Chris Sheridan told TVLine his thoughts on Ben and D'Arcy possibly sparking a romance in Resident Alien Season 2.
"I don't want to go into too many details, but Ben and Darcy are the best of friends and have known each other their whole lives. Sometimes to get through difficult times, what you need is a solid friendship. Let's just say as we move into the second half of the season, they are each going to really need that friendship," said the showrunner.
D'Arcy longs for companionship, but her own demons stop her. Instead, she puts her faith in her longtime friends like Asta and will likely rely on Ben as well. While fans want a romance between D'Arcy and Ben, their long history as friends is more important.
When does 'Resident Alien' Season 2 air on TV?
RELATED: 'Resident Alien': The Series Actors Have A Ton Of Creative License
Fans last saw D'Arcy in the episode "Family Day." She repatches her friendship with Asta after a hot pepper contest. The two best friends bury the hatchet and burn Asta's high school sweater that ties back to her abusive ex.
To see how D'Arcy and Ben's relationship blossoms in Resident Alien Season 2, fans will have to tune in to weekly new episodes. Harry is one step closer to possibly going home, revealing what his mission will mean to humanity and his friends. Resident Alien Season 2 airs every Wednesday on Syfy at 9 p.m. EST.
RELATED: 'Resident Alien' Season 2 Episode 3: Harry's Newfound Abilities Lead to Plot Hole in Storyline That Needs Explaining