'Resident Evil: Welcome to Raccoon City' Movie Trailer Prioritizes Horror Over Action
Johannes Roberts' 'Resident Evil: Welcome to Raccoon City' has an official full-length trailer. It embraces a horror aesthetic more than Paul W.S. Anderson's 'Resident Evil' action franchise.
The video game franchise Resident Evil has been adapted in several different ways. The live-action and animated films tend to emphasize the action over its horror roots. One of the most popular video game titles released in the past year is Resident Evil: Village. It's a good time to be a Resident Evil fan. A new live-action movie titled Resident Evil: Welcome to Raccoon City just got a full-length trailer with strong horror vibes.
The 'Resident Evil' franchise is hitting the reset button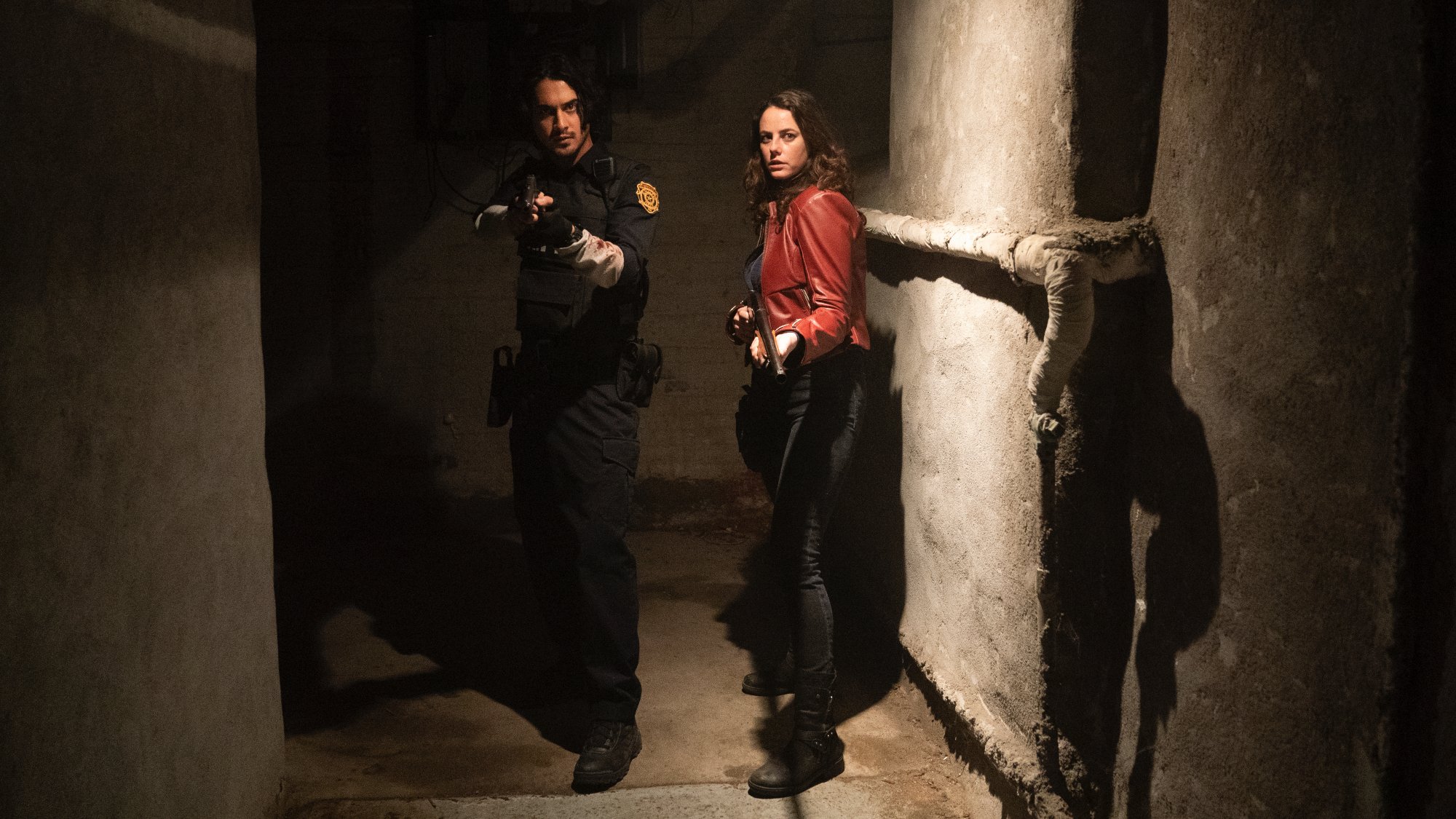 Paul W.S. Anderson and actor Milla Jovovich are spouses and Resident Evil co-workers. Anderson wrote and directed the 2002 installment starring Jovovich in the lead role. The action-horror movie spawned five sequels, but they only occasionally gave acknowledging nods to the source material. Anderson's Resident Evil follows an original character named Alice, who is a covert operative retaliating against the Umbrella Corporation.
Some iconic Resident Evil characters make appearances, although they aren't the focal point. They primarily exist for fan service. The film franchise embraced a campy B-action movie aesthetic. Critics panned each installment, although the series brought in over $1.2 billion. Therefore, it's considered to be the highest-grossing video game adaptation franchise ever.
Resident Evil: Welcome to Racoon City is rebooting the franchise. Additionally, it will be bringing an entirely different aesthetic to this new video game adaptation.
'Resident Evil: Welcome to Raccoon City' prioritizes horror over action
The Sony Pictures Entertainment YouTube channel uploaded the Resident Evil: Welcome to Raccoon City trailer. The thumbnail itself already sets it apart from Anderson's franchise.
Resident Evil: Welcome to Raccoon City is an origin story written and directed by 47 Meters Down's Johannes Roberts. The setting is 1998 Raccoon City, where pharmaceutical giant Umbrella Corporation resides. However, the booming city has turned into a Midwestern town on the brink of destruction. The company is directly responsible for destroying everything around it with a sinister evil that lies below. The evil can't be contained and it's up to a band of survivors to uncover Umbrella's secrets if they hope to make it to morning alive.
The trailer places a strong emphasis on horror elements. There's still some action in an explosion and gunfire, but it features a familiar mansion, zombies, jump scares, and other infected creatures. Resident Evil: Welcome to Raccoon City's trailer utilizes an odd music choice that doesn't fit the tone. Nevertheless, it's a very different perspective than what audiences saw in Anderson's movies.
Popular characters Claire Redfield (Kaya Scodelario), Chris Redfield (Robbie Amell), Jill Valentine (Hannah John-Kamen), and Leon S. Kennedy (Avan Jogia) are just some of the video game characters making appearances. However, this time they're more than glorified cameos. Now, the focus will be on the video game's classic characters.
Resident Evil: Welcome to Raccoon City breaks out exclusively in theaters Nov. 24.