'Respect': Jennifer Hudson Is Emotional As She Completes Filming Aretha Franklin Biopic
Superstar singer Jennifer Hudson has completed filming her role as Aretha Franklin in Respect, the biographical film based on the late legend's life.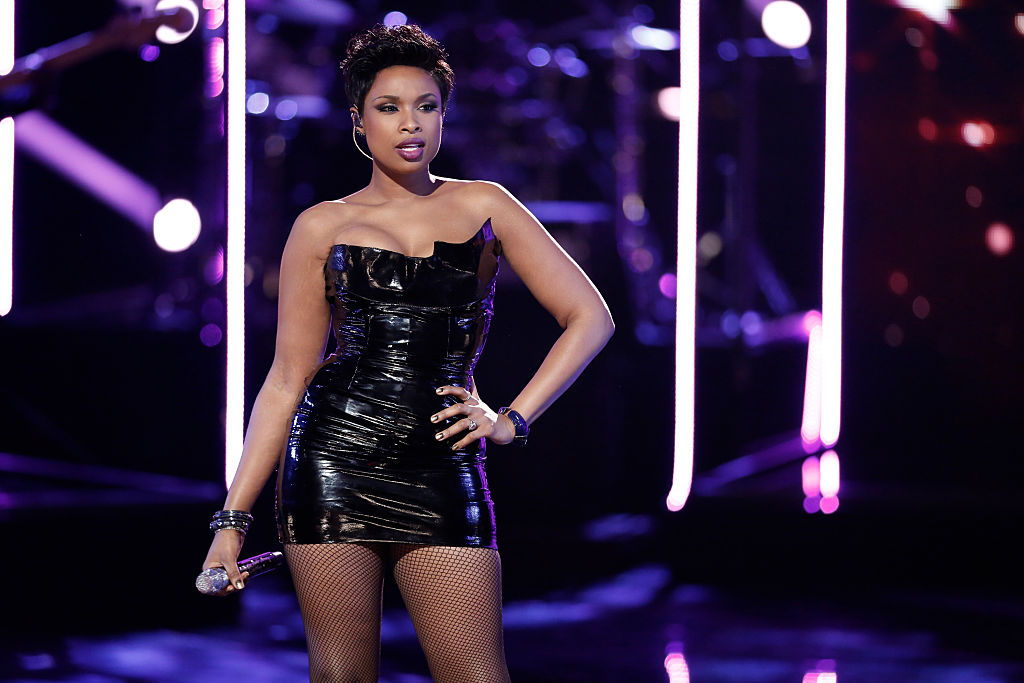 The Oscar-winning actress had some words to say after what was, for her, the finalization of a powerful film.
Controversy surrounding 'Respect'
Aretha Franklin's son, Kecalf, has made clear his dissatisfaction with the way the film has been handled. That is, according to him, with no input from anyone in Aretha's family. Kecalf feels a film about his mother without feedback from her family and those who knew her best can only be inaccurate and incomplete.
He expressed on Facebook last month his frustration with the film and encouraged his followers on social media to not support it.
"ONCE AGAIN….. THE FRANKLIN FAMILY (DOES NOT) SUPPORT THE MOVIE THAT IS IN PRODUCTION!!!!!" his Facebook post read. "NOR DO WE SUPPORT THE BOOK 'THE QUEEN NEXT DOOR'!!!!! NEITHER ENTITY FELT THE NEED TO CONTACT THE (CORE) FAMILY ABOUT ANYTHING!!!!"
Kecalf, a Christian rap artist, continued, "HOW CAN YOU MAKE A MOVIE ABOUT A PERSON AND NOT TALK TO THE PERSONS SONS OR GRANDCHILDREN ABOUT IMPORTANT INFORMATION? HOW CAN YOU PUT A PERSONS FAMILY (IMAGE) IN A BOOK AND NOT ASK PERMISSION? IF YOU ARE A "REAL" FAN OF MY MOTHERS….PLEASE DO NOT SUPPORT THIS."
Franklin chose Hudson to portray her
One of the film's producers, Harvey Mason Jr., spent countless hours with Aretha Franklin discussing Respect, the movie about her life, as well as about the stories and music that she felt needed to be included. According to The Detroit Free Press, Mason was speaking with the Queen of Soul about the film right up to a week before her passing.
"They both sing with a lot of emotion," Mason said of Franklin and Hudson. "They both sing with a lot of range and power. . . There was a lot of discussion about a lot of people, but Aretha was adamant that it be Jennifer [who should portray her]."
Mason estimated that he spoke with Franklin in about 100 phone calls, discussing the film's stories and songs, in great detail.
"My duty is to do something that really honors Aretha and treats her in the manner I have been accustomed to dealing with her. I have a good feel for what she likes and doesn't like. My whole goal is to do something … her fans would be proud of and something that stands up to her legacy."
What Hudson had to say after filming wrapped up
At the time of being confirmed as the actress to play Franklin in 2018, Hudson said on Instagram, "And this guys ……. I don't even know what to say …. look at God ! #Arethafranklin u have no idea how humbled , I am!"
Now, as the cast and crew have finished filming, Hudson is incredulous that it's all done, and got emotional as she expressed herself on Instagram saying, "It is officially a wrap on @respectmovie wrap it up, it's done! To [sic] overwhelmed to get into it right now but words can't express how grateful I am to be chosen by the queen herself and to live out yet another dream !"
"It was my honor , to honor the Queens request ! The one and only Queen of soul #ArethaFranklin#[email protected]," Hudson said.