Will There Be a Reunion Episode of 'RuPaul's Drag Race: All-Stars 5'?
Will these girls hash out Alexis Mateo's campaign drama? Here's what we know about a potential reunion episode of 'RuPaul's Drag Race: All-Stars 5.'
The "Top Three" queens with the most charisma, uniqueness, nerve, and talent remain in the bubblegum pink walls of the Werk Room. Will they have an opportunity to talk with their sisters following VH1 airing the show? Will there be a reunion episode of this reality competition series? Here's what we know about the finale of RuPaul's Drag Race: All-Stars 5.
[This article contains major spoilers from RuPaul's Drag Race: All-Stars 5. Read at your own risk, squirrel friends!]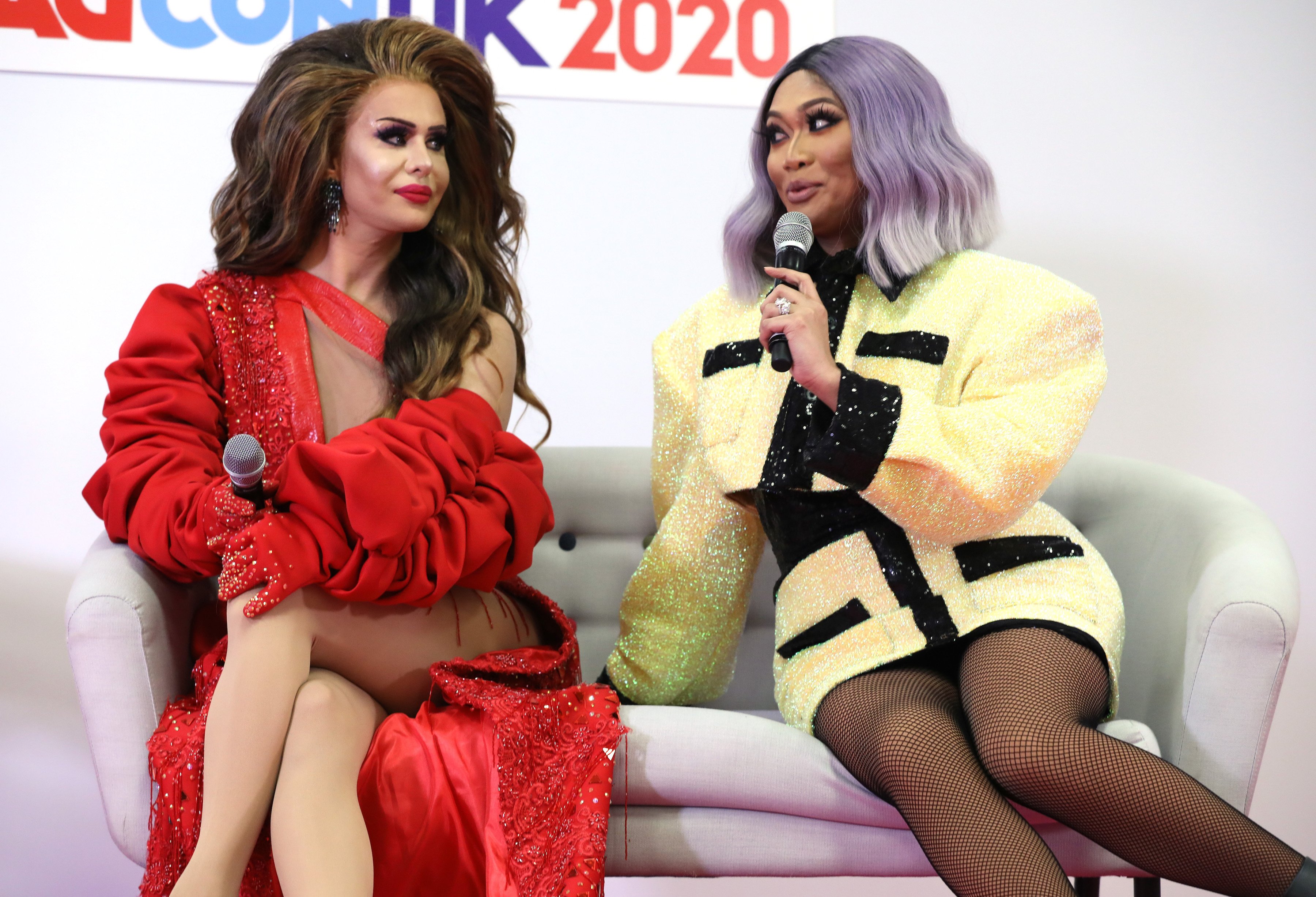 For season 12, the girls did their reunion episode from home
Right before the premiere of All-Stars 5, RuPaul introduced a handful of other queens into the Drag Race family. They came with season 12, although this season and its competitors had a few roadblocks standing in their way. 
Unfortunately for these divas, a few of their episodes had to be filmed remotely, as a result of the coronavirus (COVID-19) pandemic. That includes their finale episode, where Jaida Essence Hall became the winner of their season, and the reunion episode, which is normally a chance to address some drama and throw some shade. 
In the past, queens appeared in a reunion episode for 'RuPaul's Drag Race: All-Stars'
For seasons like All-Stars 2, RuPaul invited the queens back to share their side of the story, following the release of episodes and their fights in the Werk Room. As a result, some fans are wondering if the queens currently in the competition will return for a virtual version of this episode. 
"I say it every episode: With great power comes great responsibility," RuPaul said during an interview with Entertainment Weekly. "My all-stars have competed before and have experienced the rollercoaster ride of fame that comes after that global exposure. When they return for All-Stars, every aspect of the competition is turned up to 11. If Drag Race is a talent competition, then All-Stars is a masterclass in surviving show business."
There isn't always a reunion episode for this spinoff series, though. In recent years, especially with All-Stars 4, the queens celebrated in their own respective ways, not again returning to the competition to rehash their drama. The same will, presumably, be true for All-Stars 5.
There's no reunion episode for 'RuPaul's Drag Race: All-Stars 5'
Because the finale premieres in less than a week, there will, presumably, be no reunion episode for RuPaul's Drag Race: All-Stars 5. The finale episode has already been filmed, though! So there's no chance of a virtual "lipsync for the crown" moment. 
The winner of this season receives the crown, "a coveted spot in the Drag Race Hall of Fame," and $100,000 cash, along with a one-year supply of Anastasia Beverly Hills cosmetics. The final episode of RuPaul's Drag Race: All-Stars 5 premieres on VH1 on July 24. Until then, fans can watch already released episodes on VH1.com.