Why a Reunion is More Likely for 'The Office' Instead of a Reboot
The American version of The Office has amassed thousands of fans since going off the air in May 2016. The show's long run on Netflix gave younger fans who may not have been old enough to watch the series during its original run. Many subscribers were disappointed when the sitcom left for the streaming platform Peacock on Jan. 1, 2021.
While there have been whisperings of a potential reboot for some time, some new information surfaced that gives fans even more hope. However, given all of the projects the former Office cast members are involved in, a reunion seems more reasonable.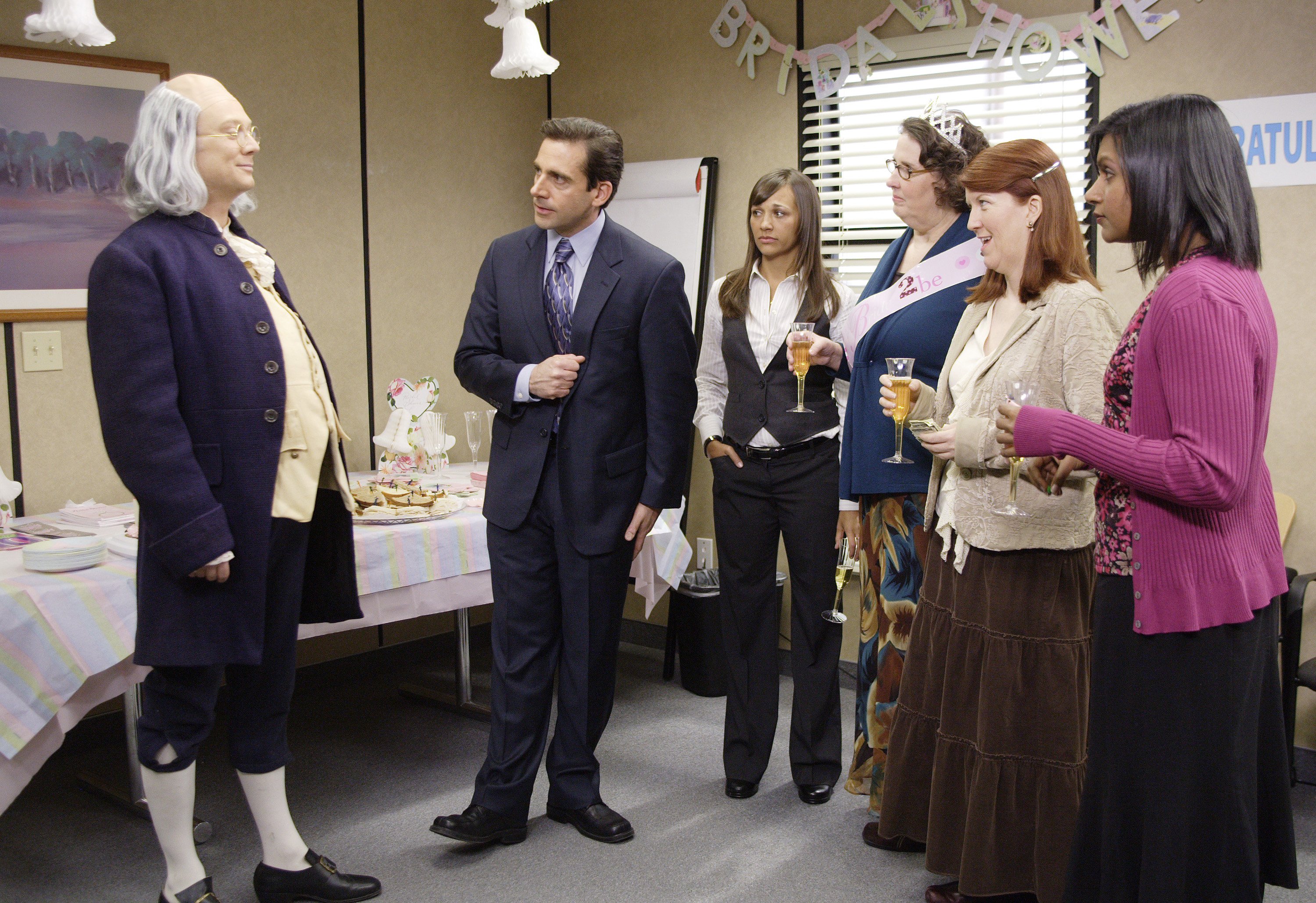 Who says there's potential for a reboot of 'The Office'?
Seven months ago, The Office showrunner Greg Daniels raised fans' hopes when discussing the potential for some new Office content with Collider. "It's not impossible for sure," Daniels told Collider in Jan 2021. "I would want to be involved, and I've got two other shows I'm working on right now."
In that same month, Daniels implied a reunion might be more likely than a reboot. Fans were excited at the news. Especially with the recent success of the Friends reunion on HBO Max, a reunion of another hit show like The Office doesn't seem out of the realm of possibility. Of course, the hardest part is getting the original cast and crew back on board, along with coordinating schedules.
Now Susan Rovner has joined the conversation. Rovner is the Chairman of Entertainment Content at NBC Universal Television and Streaming. She recently attended the Edinburgh International Film Festival and spoke at a panel where questions about The Office were asked. At first, Rovner tried to stay tight-lipped about the possibility of a reboot, but eventually, she spoke with Deadline and said, "It's not impossible for sure. I would want to be involved, and I've got two other shows I'm working on right now."
RELATED: 'The Office': 3 of Jim and Pam's Sweetest Moments
Why a reunion is more likely than a reboot
While some viewers might love a reboot following the lives of their favorite Dunder Mifflin employees, there's always a risk of not having the same magic a show had the first time around. Audiences have seen a little bit of success with shows like iCarly, but Friends-style reunion seems more reasonable.
Many of the actors have gone on to other series while some are focusing on film projects. It would be difficult for everyone to create space and time in their schedules to make it happen. However, a one-time reunion reminiscing on behind-the-scenes moments and episodes the cast particularly enjoyed seems more doable.
RELATED: 'The Office': Creed Bratton Actor Says 'For Sure, They Got the Wrong Guy' in the Scranton Strangler Case
What fans think about a potential reboot or reunion
Lots of fans are confused on how a reboot would work considering some of the Dunder Mifflin employees had moved on from their jobs there. This Redditor said, "They could probably make some kind of '10 years later' thing where the documentary people are checking in on the people who were on the show. Sounds kinda dumb, but you never know."
Another fan on Reddit didn't want anyone to mess with the series at all. "Leave the office alone, it would be full of jokes the fans always wanted to hear, plot lines that make no sense, and ruin the sense of wonder the show left us with. The series wrapped with a perfect punchline, perfect ending. It resolved everything. Unless they fully rebooted it there is nothing left for us to see. One hour with everyone would literally ruin what they did so well in ending the show when it was time, let it rest peacefully."
Fans of the show have plenty of content to sink their teeth into if they're missing the sitcom. Jenna Fischer, who played Pam Beesly, and Angela Kinsey, who played Angela Martin, have a podcast together. The Office Ladies takes a look back at each episode of The Office, and the two women discuss moments that stand out to them and the stories behind certain decisions. Brian Baumgartner, who played Kevin Malone on the show, also has two podcasts focusing on Office content – An Oral History of the Office and The Office Deep Dive.
Whether or not viewers will ever get a reboot or a reunion is still up in the air. In the meantime, diehard fans can rewatch the show on Peacock until their hearts are content.