Review: Seventeen Give a Taste of Their Upcoming Album With 'Darl+ing'
Here is Showbiz Cheat Sheet's review of 'Darl+ing,' the first English-language single released by the K-pop group Seventeen.
On April 15, Seventeen released "Darl+ing," their first English-language single. The song is a pre-release single for the K-pop group's upcoming album Face the Sun, which drops on May 27.
As always, Seventeen never miss, and it seems S.Coups, Wonwoo, Mingyu, Vernon, Jeonghan, Joshua, Woozi, DK, Seungkwan, Jun, Hoshi, The8, and Dino are once again incapable of releasing a bad song.
Here's our review of Seventeen's "Darl+ing."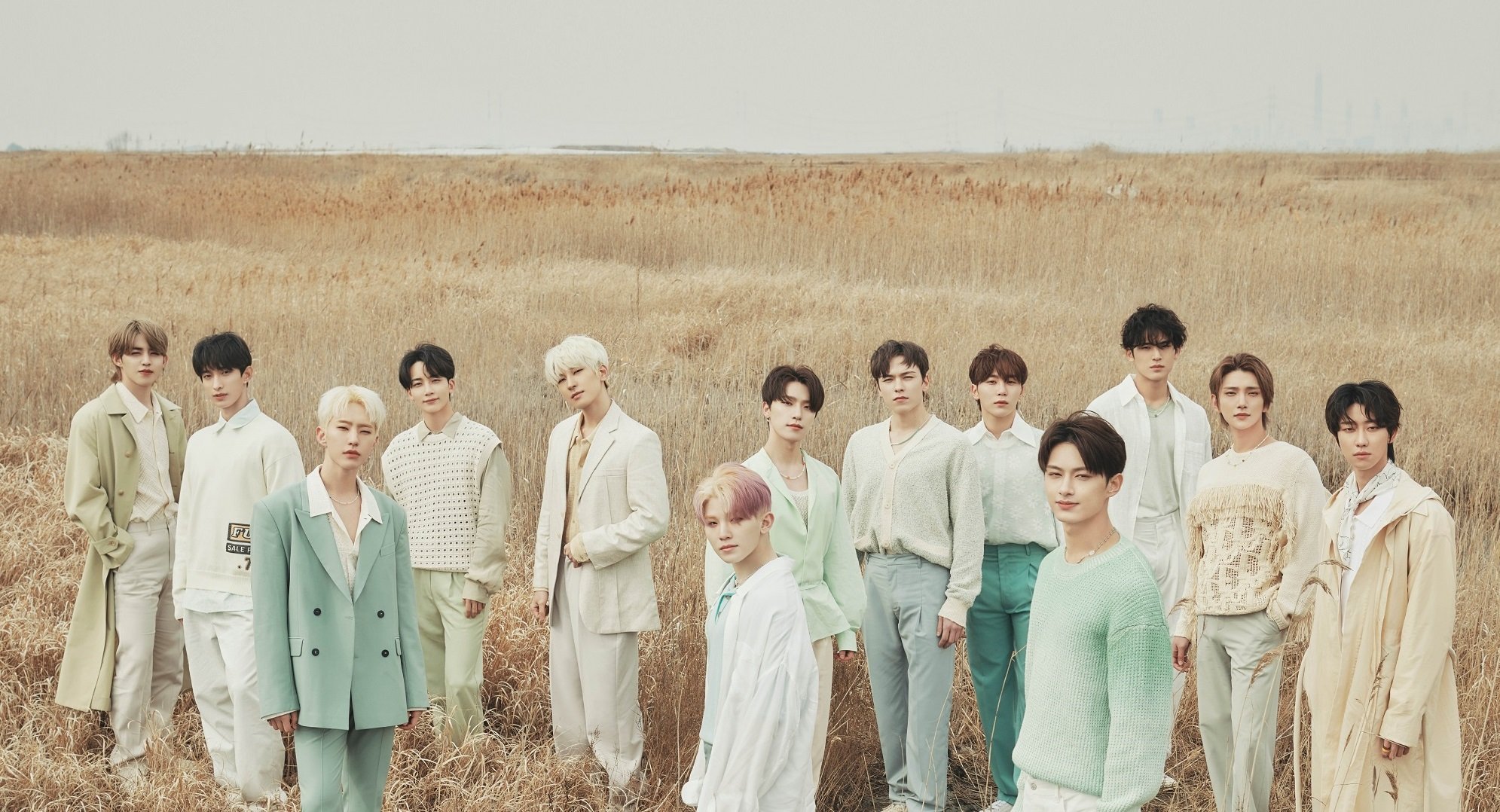 Seventeen's new song 'Darl+ing' feels like a gentle introduction
While "Darl+ing" has been out for quite a few days, I didn't rush to write this review. Oftentimes in music, reviews and interviews surrounding a new release are churned out as quickly as possible. Instead of taking this route, I wanted to sit with "Darl+ing" for a little bit.
Upon a first listen, "Darl+ing" feels like a quintessential Seventeen song. While it's the band's first English-language single, it blends effortlessly into the rest of Seventeen's discography.
This stays true after multiple listens.
Thematically, "Darl+ing" has a gentle presence. I wouldn't liken it to the first day of spring, as that feels like too stark of a description. Instead, "Darl+ing" feels like those few subtle warm days before you realize spring is just around the corner.
This makes "Darl+ing" the perfect pre-release single as it guides fans to Seventeen's upcoming Face the Sun album.
Seventeen released a music video for 'Darl+ing'
In addition to releasing "Darl+ing" as a digital single, S.Coups, Wonwoo, Mingyu, Vernon, Jeonghan, Joshua, Woozi, DK, Seungkwan, Jun, Hoshi, The8, and Dino filmed a music video for the song.
Featuring whimsical spring imagery, the "Darl+ing" music video elevates the song's addictive chorus. "Darl+ing" is overall a romantic track, and the bridge of the song brings a little bit of angst to the single.
The bridge features the vocals of THE 8, Jun, Mingyu, Dino, Joshua, and Vernon. During the bridge, the music video's colors change to black-and-white, signaling a contrast to its previous bright imagery and matching the bridge's angst.
Once Jun touches a mirror it shatters and the dark world fades, but the bright colors from before don't return right away. Instead, Seventeen are still shrouded in a bit of darkness until the final chorus begins.
The K-pop group will release a new album called 'Face the Sun'
Known as "self-producing idols," the members of Seventeen frequently take part in the creation of their music. "Darl+ing" is no different, and Woozi, the leader of the band's vocal sub-unit, helped produce the song.
All in all, "Darl+ing" functions as a pre-release single should. Its chorus becomes more catchy with each listen, and the tone of the song ushers fans into a new era.
"Darl+ing" is available on streaming and music-purchasing platforms. Seventeen's studio album Face the Sun will be released on May 27.