Review: 'The Handmaid's Tale' Finally Moves Forward in Season 4
In season 3 of The Handmaid's Tale, June Osborne (Elisabeth Moss) tells her husband Luke Bankole (O-T Fagbenle) that she is not the woman he remembers. That point is evident throughout the first eight episodes of the fourth season made available to critics.
Compared to the first season of The Handmaid's Tale, based on a novel of the same name by Margaret Atwood, the fourth season almost feels like a different show entirely. It has broken away from Atwood's source material of the 1985 novel but has not quite reached the plot of Atwood's 2019 sequel The Testaments. Instead, season 4 of The Handmaid's Tale acts as a bridge between the two.
At its best, the fourth season is a metamorphosis to becoming something new. Characters are changing, and pacing-wise, stories move forward to set up future seasons. By the end of the third episode, you wonder where the show will go next, and the answer is anywhere but backward.
[Spoiler Alert: This article contains spoilers for Season 4 of The Handmaid's Tale.]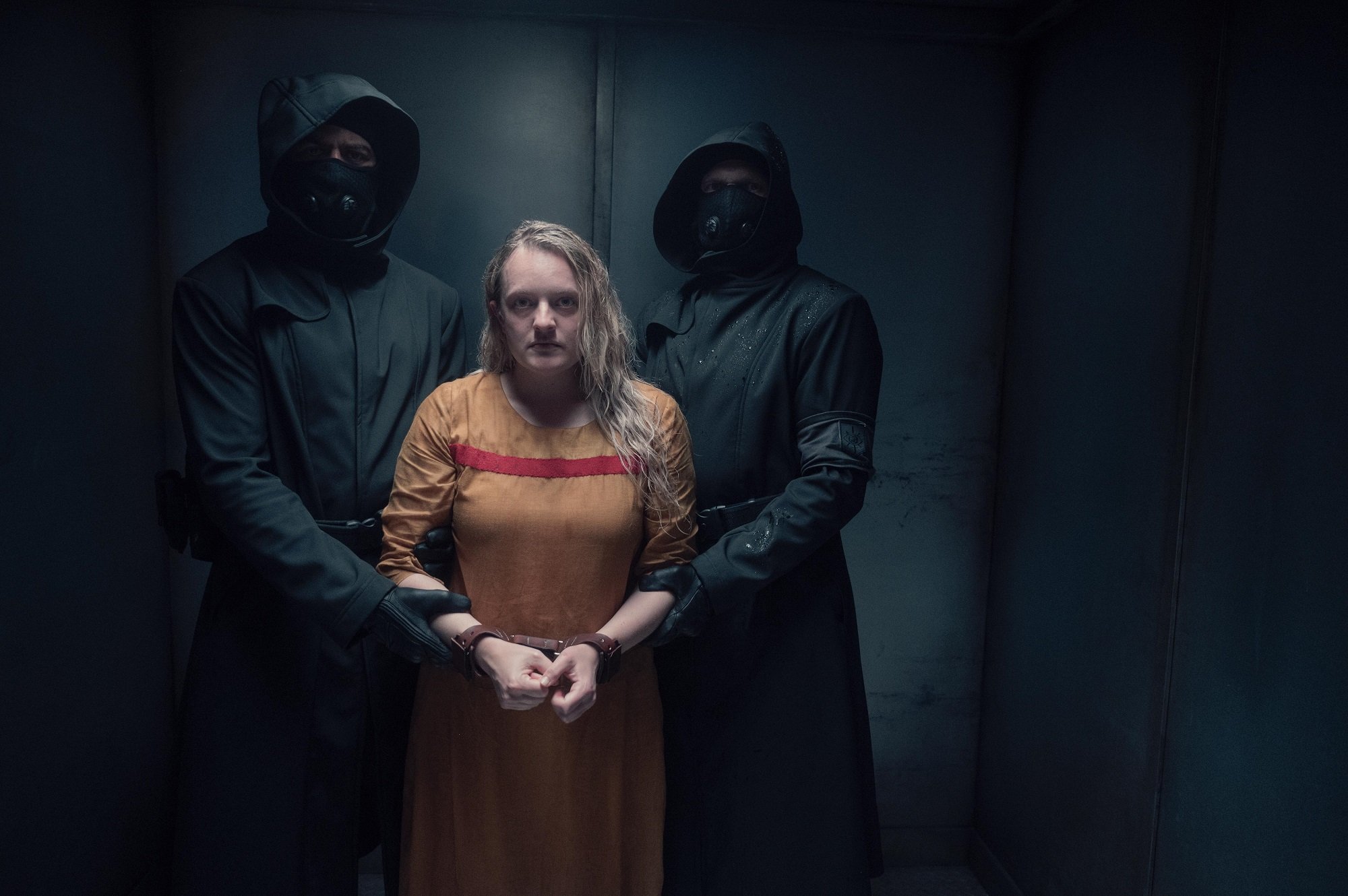 June has become ruthless in 'The Handmaid's Tale'
The fourth season picks up where the third season ended: June orchestrated the escape of 86 children and she was shot in the process. Janine (Madeline Brewer), Alma (Nina Kiri), Brianna (Bahia Watson), and other Handmaids carry June to safety, and the group ultimately finds refuge at a farm belonging to a 14-year-old Wife, Mrs. Esther Keyes (Mckenna Grace).
As a self-proclaimed leader in Mayday, June is ruthless and ready to destroy Gilead no matter the cost. She seems to enjoy killing people now, and she has little patience for those who stand in the way of that.
At times, June's plot armor makes her a larger-than-life superhero, but the casualties that occur around her push her into anti-hero territory. In her darkest moments, she channels Aunt Lydia (Ann Dowd), and her friends call her out for the danger her new outlook brings them.
Season 4 of 'The Handmaid's Tale' highlights other characters in Gilead
While June is the central character of The Handmaid's Tale, the show boasts an array of talented actors and nuanced characters waiting for their stories to be told.
Nick Blaine (Max Minghella) has always been a character of many masks, and this season he has a new one: trusted Commander. It is a convincing act by Nick, but any time June is so much as mentioned that aura of authority disappears and the man is reduced to tears.
Instead of working in the shadows as an Eye and driver, he calls the shots as Commander Blaine, desperately pulling what few strings he has to keep June alive.
Meanwhile, Aunt Lydia is determined to bring June down. This season, Aunt Lydia's tough front is not as strong, and Dowd's brilliance allows for some of the character's buried sadness to seep through.
Grace is a welcome addition to the cast as Mrs. Keyes, expertly balancing her character's pain and desire for chaos. Brewer's Janine remains a delight onscreen, and viewers are finally gifted with her backstory that feels long overdue.
Commander Joseph Lawrence (Bradley Whitford) is still an enigma when it comes to his loyalty and motives, but if any actor can handle the nuance, it's Whitford.
Time moves faster in Canada
Like past seasons, some of the most cathartic and character-driven scenes occur in Canada. Emily (Alexis Bledel), Moira (Samira Wiley), and Rita (Amanda Brugel) do their best to help the children of Gilead acclimate to Canada, but it is not the pretty picture June might have hoped for.
Luke is easy to sympathize with as he raises June and Nick's daughter and clings to the hope that June will return to him. For the first time, he begins to realize what viewers and every other character already know: June has changed.
While Commander Fred Waterford (Joseph Fiennes) and Serena Joy Waterford (Yvonne Strahovski) are in Canada awaiting their trial, they are still trapped in their Gilead loop of despising each other but always crawling back.
As magnetic as Strahovski is onscreen as Serena, one can only hope that after this season, the Waterfords' storyline will be done. Fiennes and Strahovski have done a magnificent job as the main antagonists, and because of this, it feels time for their characters to be imprisoned for good.
Season 4 of 'The Handmaid's Tale' is a welcome change
Unlike a majority of the third season, things happen in season 4 of The Handmaid's Tale. By midseason, fans will finally witness results, though it is easy to wish those payoffs happened sooner and were bigger.
Overall, it feels like the fourth season is building for its fifth season, and The Handmaid's Tale is finally beginning to look forward. While this new season still features some things that might frustrate viewers and scenes that will surely invite valid criticism, the repetitive loop of June nearly escaping Gilead only to remain a Handmaid is over.
The first three episodes of season 4 of The Handmaid's Tale premiere on Hulu on April 28.