Many Reviewers Gush Over Alton Brown's Pulled Pork Recipe: 'Possibly the Best Recipe on Food Network'
Food Network personality Alton Brown's recipe for pulled pork has reviewers gushing over the delectable dish, with some calling it 'the best' ever.
If you think you've been making the best pulled pork, quite a few Food Network reviewers may disagree with you.
Based on home cooks' glowing reviews of Alton Brown's pulled pork recipe, you might want to give his slow-cooked marvel a try the next time you make this dish.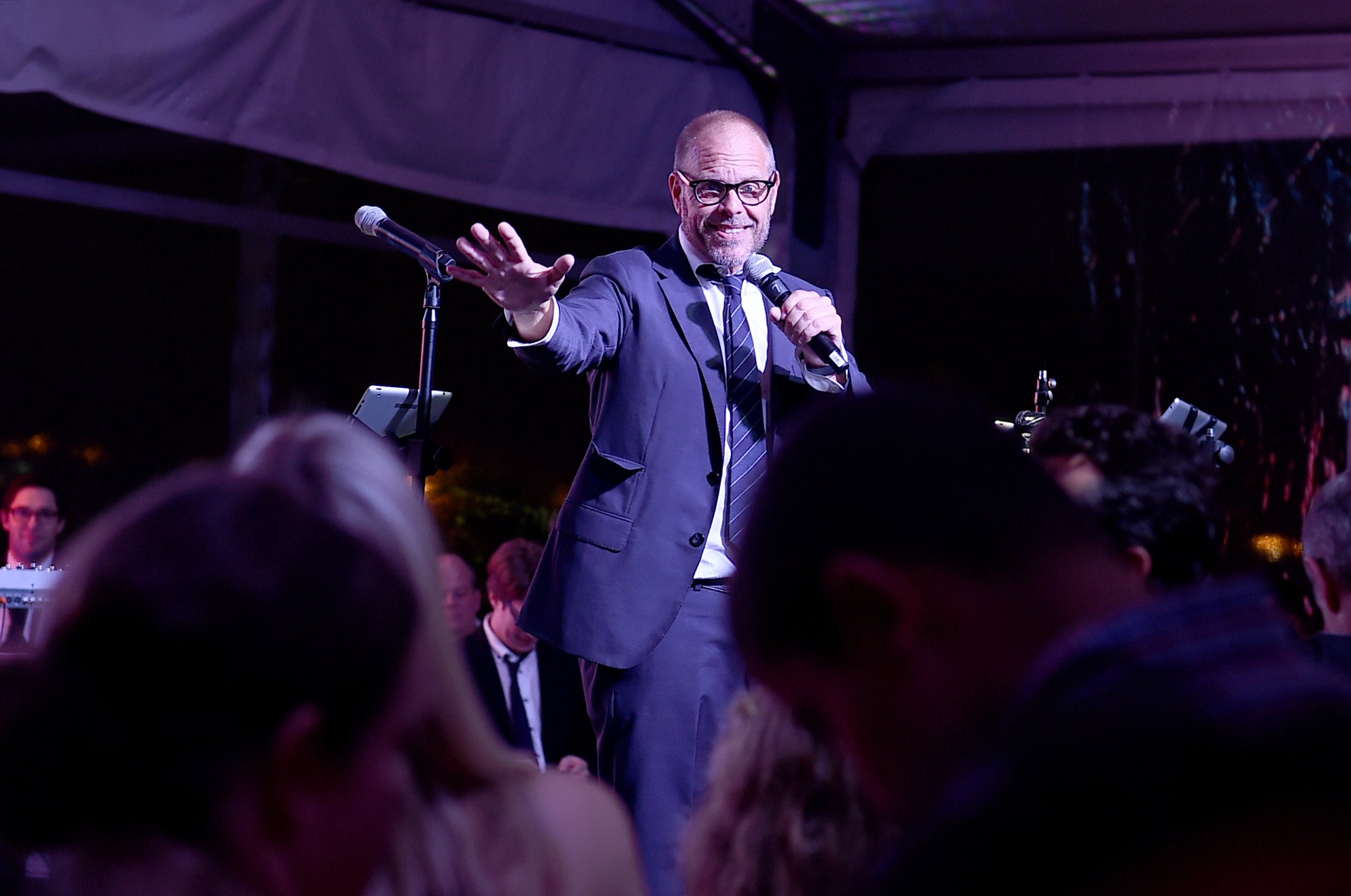 Make sure you have all the ingredients ready for Alton Brown's recipe
The Good Eats host's pulled pork doesn't call for a great deal of ingredients. Still, it's a good idea to have them ready to go for this slow-cooking dish.
You'll need to have on hand for the brine: molasses, pickling salt, bottled water, and a six-to-eight-pound pork butt. The rub that's going to infuse the dish with all that flavor is perfectly balanced. You'll need whole cumin seed, whole fennel seed, whole coriander, chili powder, onion powder, and paprika.
Brown, in the Food Network video, below, for this recipe notes that the brine is prepared using cold water. He goes on to explain why he doesn't use sugar for this brine. "We need some sugar to counteract all that saltiness," he says. "But regular old table sugar will not dissolve in cold water." He opts instead for molasses, "because molasses brings a lot of other flavors to the party. And the way I see it, molasses and barbecue kind of makes sense."
Many reviewers called Brown's recipe 'the best' pulled pork they've ever tasted
Home cooks on Food Network's site praised the chef's deceptively simple recipe. The meat in this recipe spends most of its time sitting in the brine and then sitting in the smoker. It's clear that the carefully chosen ingredients Brown uses make all the difference, as reviewers confirmed.
"Possibly the best recipe on Food Network! This is AMAZING. … Whenever my friends hear that we are having this they come running (I am not joking here! It is worth any and all effort.) BEST RECIPE ON THIS SITE!," one reviewer wrote.
Others agreed saying, "The best pulled pork I have had compared to multiple BBQ places and have had others agree," "Best pulled pork i have ever made!," "I have made pulled pork many different ways, and this recipe is the best I have ever tasted," and "The most tender pork I ever had."
One reviewer noted they got Brown's recipe done without a smoker, instead using a slow cooker "many times and it's always a hit."
Leave plenty of time to make Brown's pulled pork
To start, you should know that the Food Network host has the raw pork butt sit in the cold brine for at least eight hours and says that "12 hours is ideal." In the video, Brown uses a cooler, cleaned of course. He fills it with the liquid brine and immerses the pork cut, "fat side up" in it and slides it into the refrigerator.
Grind the whole spices in the rub spice mix and stir them together. Once the brining time is up, the pork can be removed from the liquid, patted dry, and rubbed with the spice mix.
Brown uses whole spices "because the flavor stays safely in the seeds … until you release those flavors via grinding."
The chef then places the pork butt in a preheated smoker, cooking "for 10 to12 hours, maintaining a temperature of 210 degrees F." It's important to check on the meat after about 10 hours; once it's tender it can be removed from the smoker, wrapped in foil, and allowed to rest for an hour before serving.
Be sure to watch Brown's video of how this incredibly flavorful pulled pork gets done on Food Network's site, where you'll also find the complete recipe and reviews.