'RHOA': Bolo the Entertainer Said He Hasn't Watched The Bachelorette Party Episode for This Reason
'RHOA' debuted Bolo the Entertainer in season 13. In March 2021, he admitted that he's never seen the episode.
The Real Housewives of Atlanta introduced many viewers to exotic dancer Bolo the Entertainer. Not only did he provide the cast with a stellar show for Cynthia Bailey's bachelorette party, but he also caught attention off screen.
 After finding himself in the middle of an RHOA cast rumor, Bolo shared on Watch What Happens Live why he never watched his debut episode.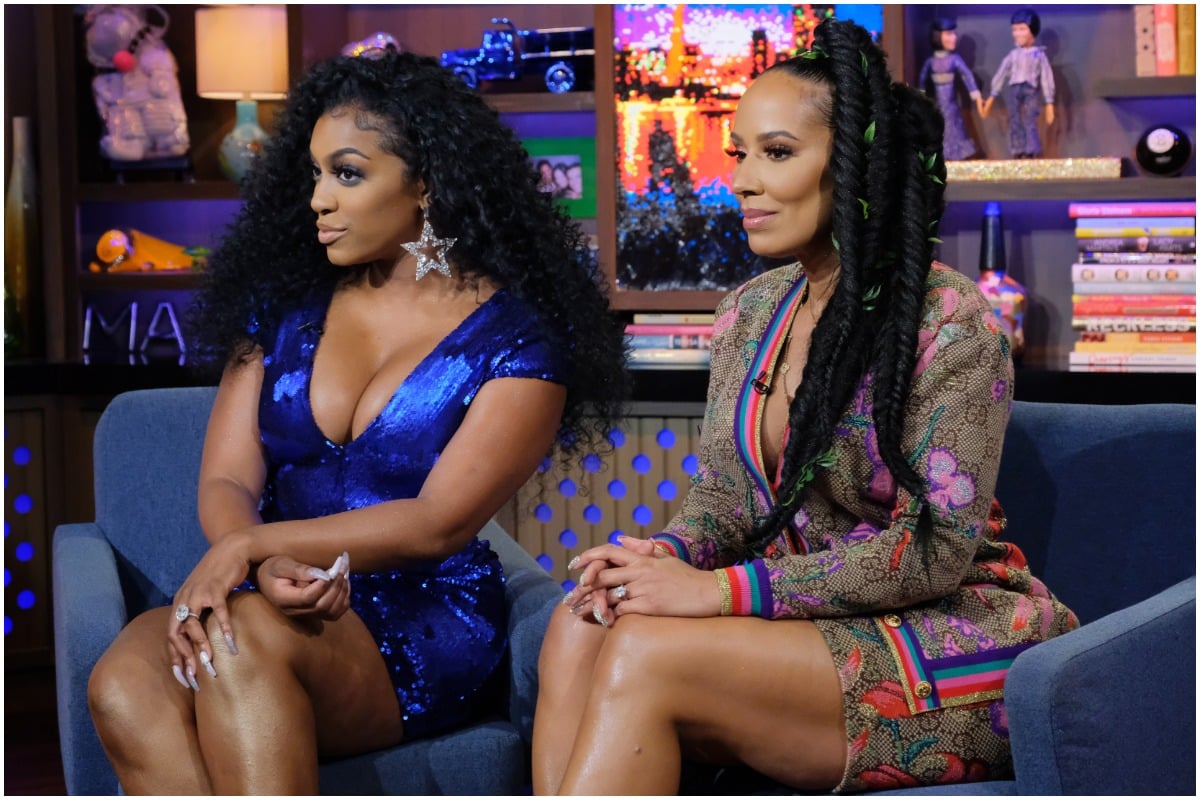 Bolo the Entertainer was hired by 'RHOA' star Kandi Burruss for Cynthia Bailey's bachelorette party
Before he appeared on RHOA, Bolo the Entertainer worked as an Atlanta-based actor, model and dancer. In the summer of 2020, Bravo star Kandi Burruss approached Bolo about dancing at Bailey's bachelorette party. The 53-year-old model was preparing to marry her then-fiance, Mike Hill, in Oct. 2020.
Due to COVID-19, the RHOA cast traveled to the Isle of Palms in South Carolina for the girls' trip. During a Feb. 2021 episode of season 13, Bolo joined the women at their rented house to perform for them. The dancer stripped down in front of the cast, including Bailey, Burruss, Porsha Williams, Drew Sidora, Tanya Sam, Kenya Moore, and several others. 
Following the party, rumors swirled that Williams and Sam engaged in a threesome with Bolo. While Williams laughed off the reports, Sam released an Instagram statement denying the allegations before exiting RHOA. Although some cast members didn't fully enjoy the event, Bailey personally thanked Bolo for the bachelorette party on Watch What Happens Live. 
"Hi, Bolo," Bailey said during the video chat. "I hope all is well with you, and I just wanted to say thank you so much for helping Kandi [Burruss] make my bachelorette party probably the biggest — no pun intended — and most epic bachelorette party of all time. Like, I literally have friends calling me who are married saying, 'I want to get divorced so I can get married again and have a bachelorette party with Bolo and have Kandi throw it.'"
Why Bolo the Entertainer didn't watch his 'RHOA' episode
During his appearance on WWHL, Bolo (whose real name is Michael Bolwaire) shared why he didn't watch his RHOA debut. He told Cohen, Bailey, and fellow guest, Miss Lawrence, that he only read fan's comments. Bolo also admitted that he's focused on other projects and isn't interested in looking back at the bachelorette party. 
"I've got other stuff to be taking care of," the 31-year-old dancer said. "I hear about it afterwards. As far as watching the show, no, I didn't watch it. I was there. What the hell I need to watch it for?"
Bolo the Entertainer's net worth
According to Primal Information, Bolo the Entertainer's net worth is $1 million. In addition to working on new projects, the model said his OnlyFans page increased in revenue after RHOA. While speaking to Cohen, the host said Bolo's page on the subscription service must be "booming" since his RHOA episode aired. 
"It's doing pretty good," he said."It's doing a lot better than it was about two to three weeks ago." 

RHOA isn't Bolo the Entertainer's first reality show. He was a contestant on Vivica A. Fox's Lifetime show, Vivica's Black Magic, in 2017.