'RHOA': Cynthia Bailey Tells Us About Married Life and How She Balances It All
The Real Housewives of Atlanta star Cynthia Bailey chatted with Showbiz Cheat Sheet about her relationship with Fox Sports host Mike Hill. She also filled us in on what to expect this season and her partnership with McDonald's.
Cynthia Bailey on finding love again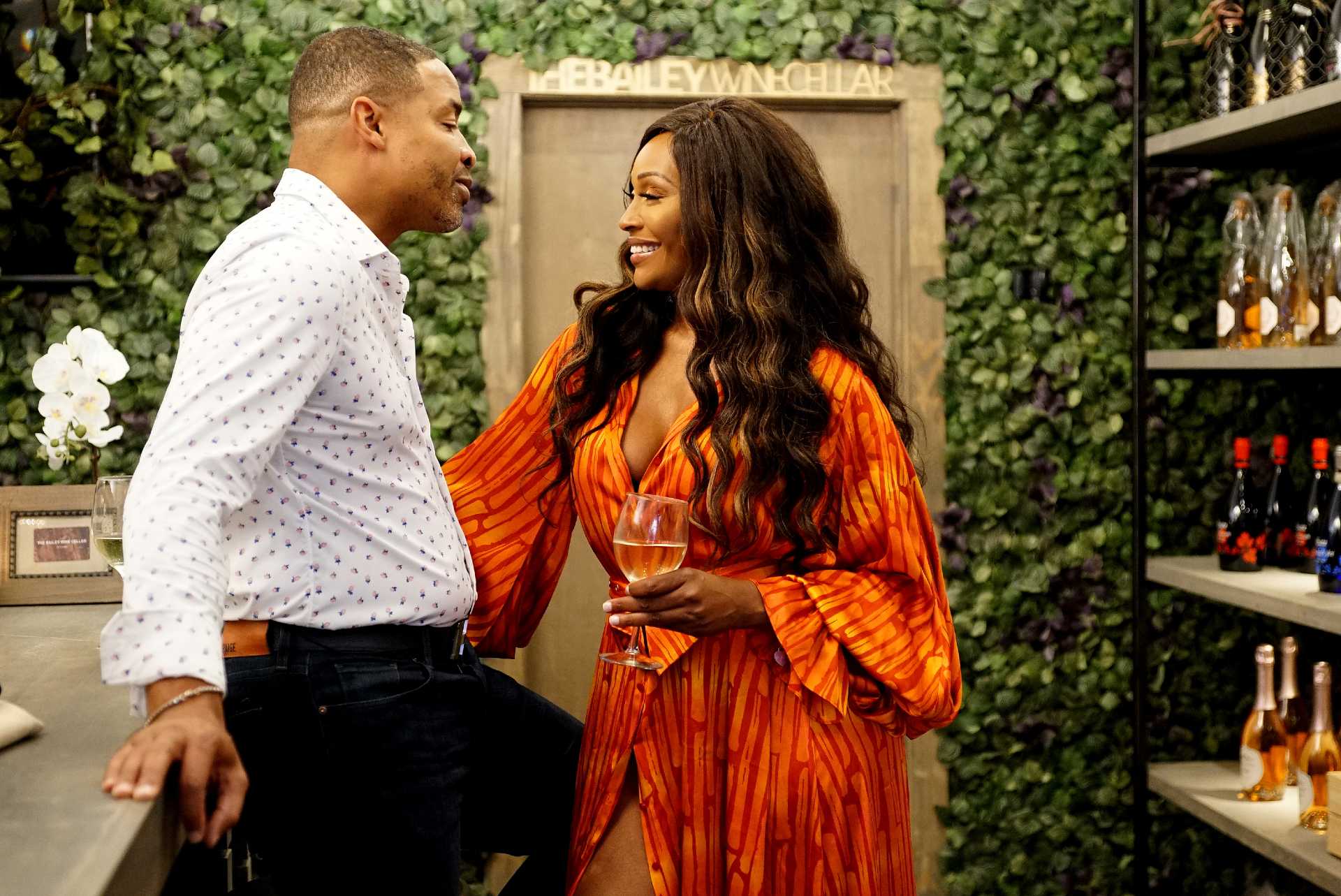 Bailey says she didn't know at first that Hill was the man she wanted to spend her life with. However, after developing a friendship with him, she knew he was the one.
"Mike and I met in an unconventional way," Bailey told Showbiz Cheat Sheet. "We met on The Steve Harvey Show. After we met, we became friends. Then we became really good friends, and we started exclusively dating, and now here we are."
Bailey says it wasn't love at first sight with Hill, but she was open to the possibilities. Although she didn't think she would ever get married again, he was a "game-changer," according to Bailey.
"The best thing about my relationship with him is that we became friends first and it evolved from there," she continued. "I basically married my best friend."
Overcoming relationship challenges
When it comes to relationship challenges, Bailey says the toughest issue for them is balancing their private lives with being media stars. Both of their jobs require them to be in the public eye, but they also desire to keep some things in their lives just for them.
"All couples have their issues, but for a couple in the spotlight, I would say being a reality star, says Bailey. "I knew that as long as I wanted to be on The Real Housewives of Atlanta, I would have to include any personal relationships somewhat on the show."
One thing Bailey was aware of when she was looking for love what that the person she settled down with would have to understand the nature of her job. "I can't have this amazing love life off-camera and not show it on camera, so I knew that as long as I was on the show, that if I ever found love again, to some degree I would have to show and share some of them with the show."
How Cynthia Bailey and Mike Hill balance love and work
Since Bailey and Hill don't have regular 9-to-5 jobs, they focus on work when it's time to work and they focus on relaxing when they have down time. She says they try to make sure they set aside the appropriate amount of time for work and play. "We have to make time to be together and go on vacations or go on staycations, and just not let any of it be about work," says Bailey.
The Real Housewives of Atlanta star says it's a struggle to achieve balance, but they try their best. She says they make an effort to carve out time to be together even more now that they're married.
What's next for Cynthia Bailey
Bailey is gearing up for The Real Housewives of Atlanta Season 13 on Bravo. "There's definitely going to be a lot of drama and some shocking things on season 13 for sure," says Bailey. "And due to the pandemic, the show looks quite a bit different just because mainly we shoot a lot in our homes now."
Bailey also mentioned partnering with McDonald's for a virtual McCafé brunch. She was accompanied by former RHOA castmate Eva Marcille. She shared some of her favorite moments from the wedding. "McDonald's has an amazing special going on that I'm excited about," says Bailey.
The reality star says she didn't get a chance to eat her wedding cake, so she was more than happy to try some of McDonald's apple fritters, blueberry muffins, and cinnamon rolls. She mentioned these goodies are available for free from Nov. 3 to Nov. 9when you purchase a McCafé premium roast coffee or iced coffee through the McDonald's app.
Follow Sheiresa Ngo on Twitter.