'RHOA': Drew Sidora Name-Drops LeBron James While Addressing the Rumor That She Dated Bolo the Stripper
Real Housewives of Atlanta has everyone's attention now, with rumors that Drew Sidora had a relationship with the stripper at the bachelorette party in season 13. Then she drops LeBron James' name in the RHOA season 13 (part three) reunion like she wasn't bragging about her connection to one of the world's best athletic stars in history.
This isn't the first time Sidora told fans (and anyone who would listen) she was close with the NBA star. In fact, an interview with Chicago Tribune in 2003 reports she cleared up rumors saying they dated in high school.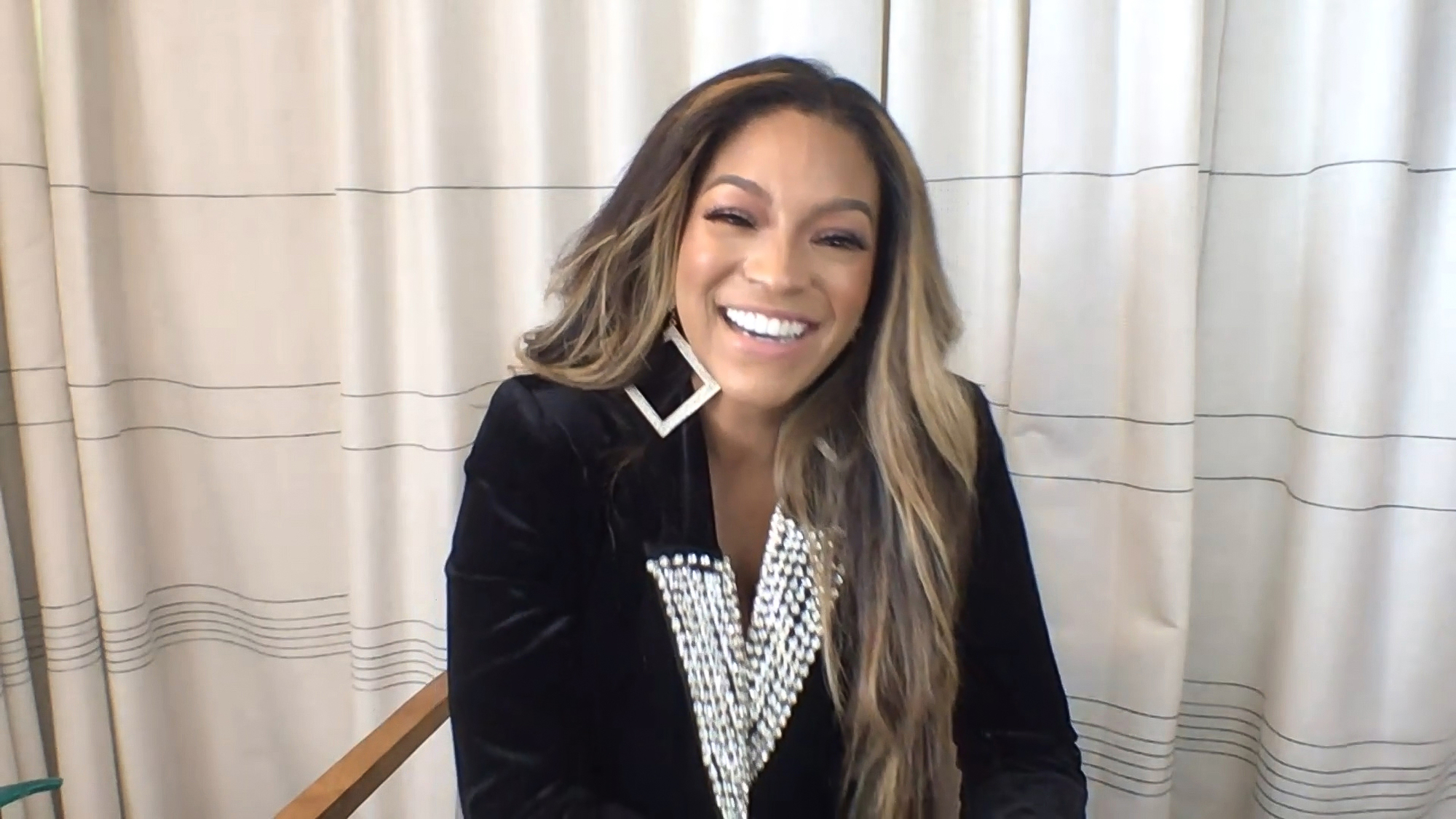 Bolo's role in the recent season of 'RHOA'
If you haven't seen Bolo on RHOA's stripper episode that premiered Cynthia Bailey's dungeon-themed bachelorette party, then you're missing out because nearly everyone has by now. It would be the understatement of the year to say the women enjoyed themselves.
Dubbed "Strippergate", the evening led to some wild accusations of the housewives doing more than just dancing with Bolo. In particular, Kenya Moore called out Sidora, saying there wasn't anything she didn't do that night. At one point, she even recalls Sidora face down on a coffee table with Bolo and the girls dancing behind her. 
Now the RHOA star told Andy Cohen in the reunion that his popularity and fame have spiked since premiering on the hit series show, "[My Only Fans is] doing pretty good. It's doing a lot better than it was about two to three weeks ago."
Sidora name-dropped LeBron amid talks of dating Bolo
During talks of Bolo rumors between Andy Cohen, Kenya Moore, and Drew, Drew (not-so-subtly) name-dropped NBA star LeBron James — and the other housewives didn't seem at all impressed by her bragging.
The RHOA Season 13 reunion (part three) conversation started with Drew saying, "Bolo said to me that he met me with LeBron James in the past. And so, yeah, I'm friends with LeBron James, and I used to be with a lot of people."
To this, Cohen asked her, "You and LeBron and Bolo were together?" and Drew responded, "No! He said he met me out with LeBron, and he had eyes for me or something. And I was like, 'Well, yeah, I be around a lot of Hollywood people. You know? I run in different circles, so…"
When she said this, Moore jumped in with, "that's a lie." Surprisingly, Drew admitted, "…OK, that might be true." When Andy asked her again, "Are you and LeBron friends?" Drew answered they've "been friends [since] before he got in the NBA."
Her past comments about LeBron from 2003
According to a 2003 Chicago Tribune article, Sidora's name kept being mentioned at the NBA star's high school sweetheart. Although she didn't technically confirm a romantic one, she did confirm a relationship. "I don't really like to talk about my personal life," Sidora told the magazine. "I'll just say that he's my boy. We're really good friends."
For supposedly not liking to talk about her personal life, Drew Sidora has certainly made a living with Real Housewives of Atlanta doing just that. She has even gotten very comfortable talking about her long-time connection to one of the world's most talented basketball stars in the game — including her not-so-subtle name-drop that made everyone roll their eyes. But, hey! Wouldn't you name-drop him too if you could?
RELATED: 'RHOA': Porsha Williams Seemingly Confirms Threesome With Co-Star and Stripper – 'It Was What It Was'