'RHOA' Fans Rejoice After NeNe Leakes and Marlo Hampton Reunite at Gregg Leakes' Memorial
NeNe Leakes' 'The Real Housewives of Atlanta' former co-stars gathered over Labor Day weekend to celebrate the life of her husband, Gregg Leakes. Marlo Hampton joined NeNe at the memorial.
The Real Housewives of Atlanta cast continued to share their love and support for NeNe Leakes over Labor Day weekend. Several days after NeNe's husband, Gregg Leakes, died of cancer, her co-stars posted photos, videos, and heartfelt captions about their relationship and his presence on the show. 
On Sept. 5, 2021, Marlo Hampton joined Leakes' loved ones in celebrating Gregg's life. The exchange from the two on-and-off friends elated some RHOA fans.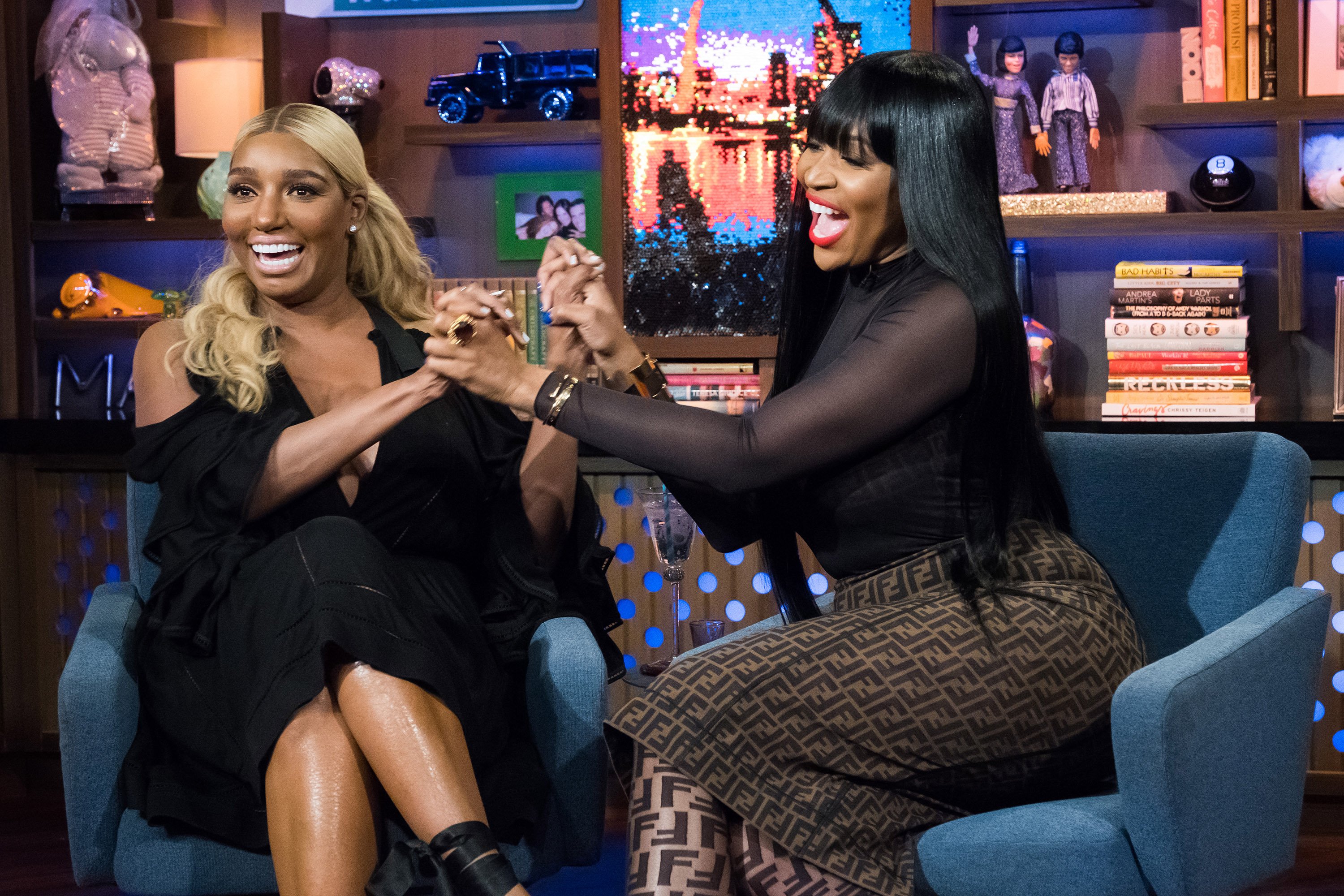 'RHOA' star Marlo Hampton danced with NeNe Leakes at her memorial for Gregg Leakes
In July 2021, NeNe revealed to her fans that Gregg's cancer returned. The real estate investor was first diagnosed with colon cancer in 2018. Although he went into remission, NeNe confirmed during an interview that his health started to decline earlier this year.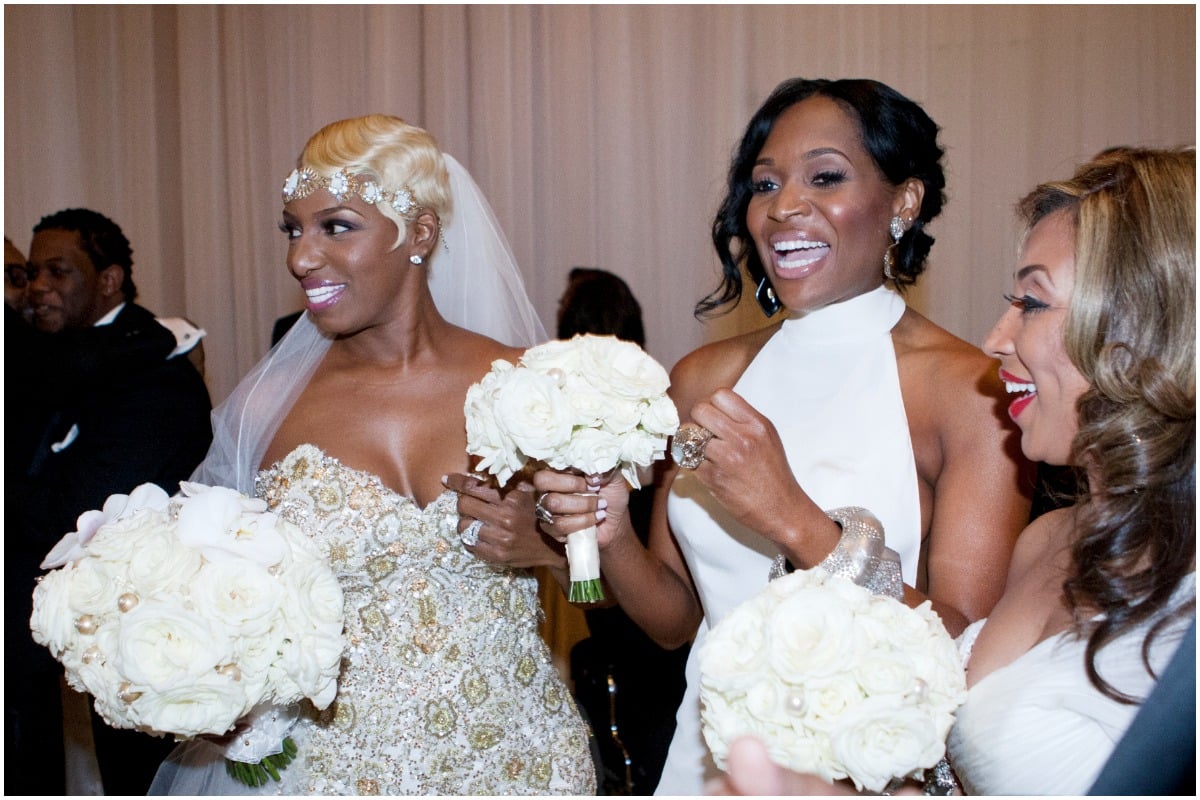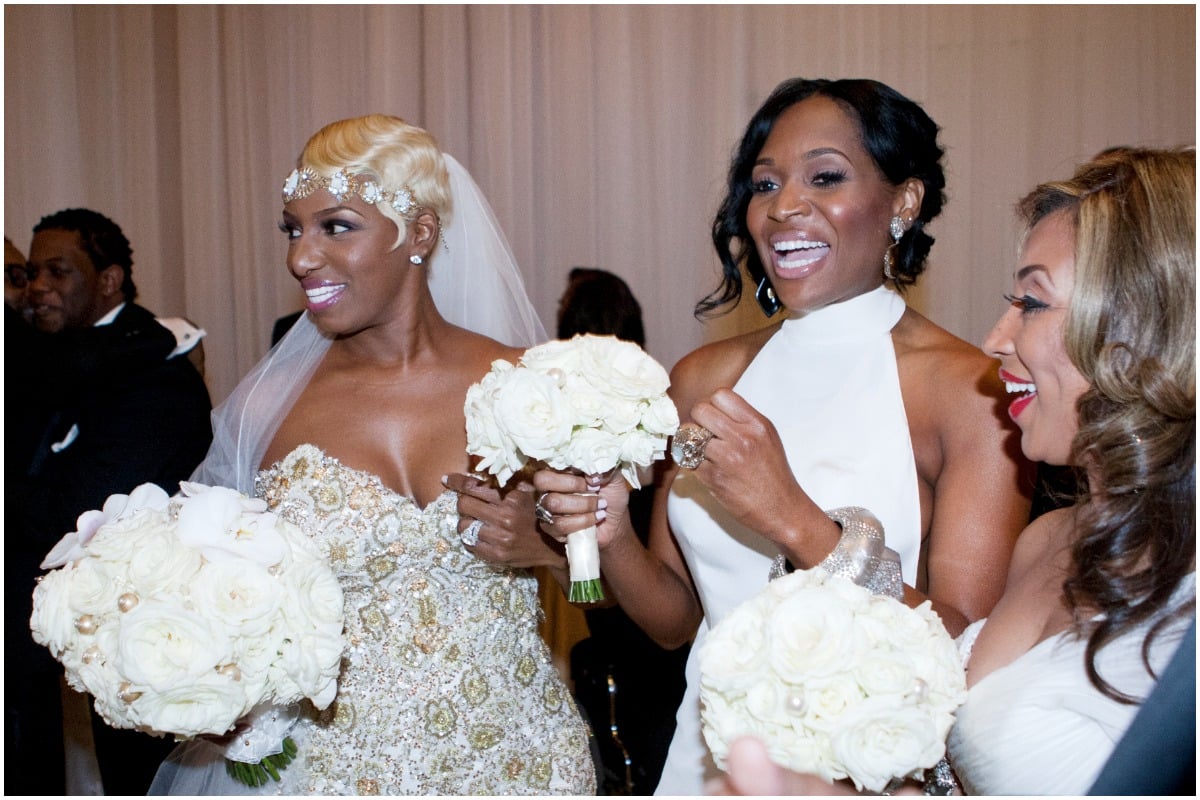 While appearing at her nightclub, The Linnethia Lounge, in Aug. 2021, NeNe shared with the crowd that Gregg was "transitioning to the other side" after a fan accused her of being rude. Days later, he died at home, surrounded by NeNe and his children. On Sunday, the Glee alum held a memorial for Gregg at Linnethia. According to The Peach Report Daily, Marlo attended the event and danced with NeNe. In the clip, the former co-stars laugh together as they sing the lyrics to "Before I Let Go" by Frankie Beverly and Maze. 
NeNe and Marlo's reunion caught the attention of their fans. Underneath the post, many RHOA viewers cheered once they saw them on good terms. 
"Yesss, so glad to see them together!! ❤️😢. Gregg is so happy I'm sure!" one fan exclaimed.
"No matter what, Nene will always have a special place for Marlo ❤️" another shared. 
"Marlo better stay around better not be acting for clout," a commenter warned. 
NeNe Leakes and Marlo Hampton had tension after 'RHOA'
The reunion between NeNe and Marlo came after the New Normal star made some claims against the latter. Although they reconnected after their season 6 fallout, the Chicago star recently spoke on Marlo's RHOA future. NeNe, who left RHOA in 2020, told Hollywood Unlocked that she doesn't see her friend getting a peach anytime soon. The coveted position would promote Marlo from a "friend to the show" to a full-time cast member. 
"When you've been doing something for so long, I don't see the network giving you a peach; I just don't," NeNe explained. "You have given them everything for [a certain] amount of pay; why do they need to give you a peach? For what? What's going to change? They get everything they need right now. What are they going to get when they give you a peach? All they are going to get is a photo of you holding a peach."
Kandi Burruss sang for NeNe and Gregg Leakes
In addition to Marlo, past and present RHOA stars gathered at Linnethia. According to Entertainment Tonight, the guest list included Phaedra Parks, Lisa Wu, Porsha Williams, and Eva Marcille. NeNe also had several performances from Keke Wyatt, Yolanda Adams, Kim Burrell, and Le'Andria Johnson. Although she couldn't physically attend, Kandi Burruss performed a song with Xscape for NeNe and Gregg. While posting a video of the couple dancing, the group sang an acapella version of "Is My Living In Vain." 
NeNe and Gregg married in 1997. The couple divorced in 2011 before remarrying two years later.