'RHOA': Were Porsha Williams and Dennis McKinley Planning to Have More Children Before Their Split?
Porsha Williams and Dennis McKinley went through several milestones in front of The Real Housewives of Atlanta cameras. In season 11 of the Bravo series, viewers watched as the couple became engaged. The entrepreneur proposed to the reality star during her pregnancy with their daughter, Pilar Jhena McKinley. 
In Dec. 2020, Williams confirmed that she and McKinley broke up less than one year after his proposal. Although they're co-parents today, did the former couple want more kids in the future?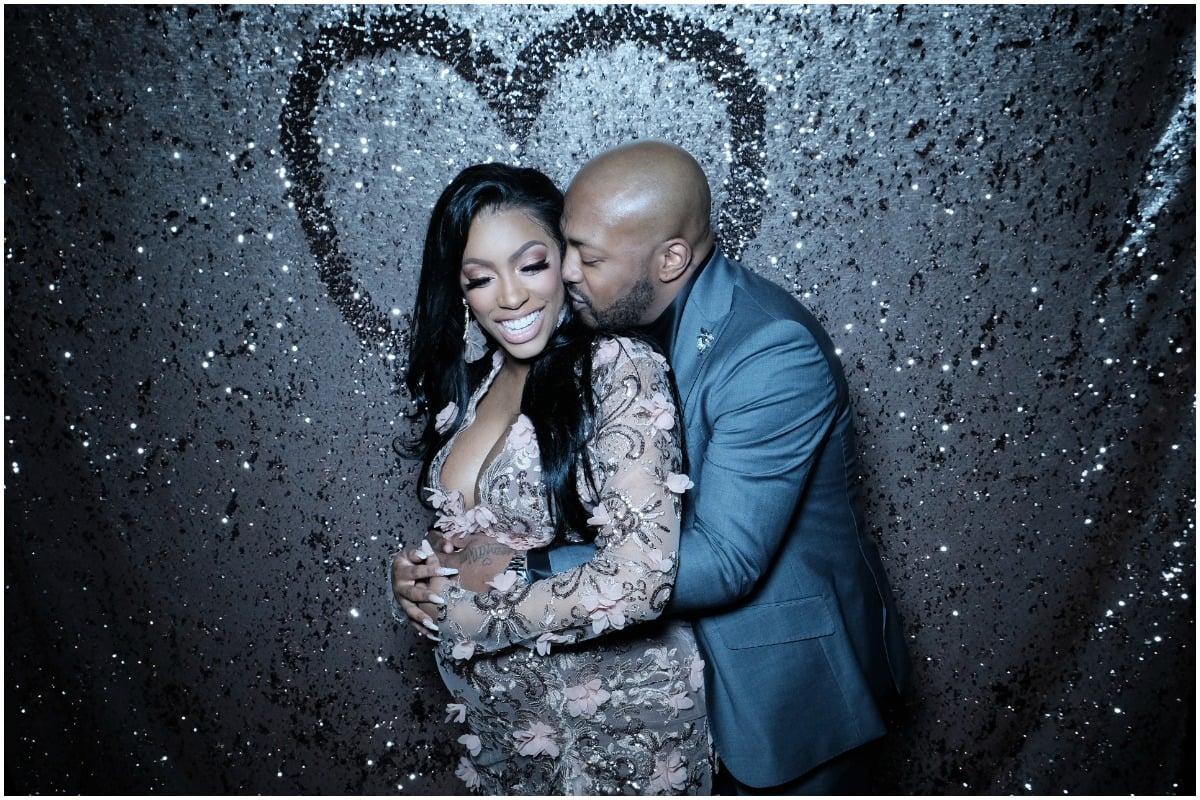 Porsha Williams and Dennis McKinley got engaged on 'RHOA' 
Viewers of RHOA met Williams in season 5 of the series. At the time, she was married to NFL star Kordell Stewart. After they aired her first season as a full-time cast member, Williams and Stewart divorced in 2013. Following their split, the mother of one had several public relationships. Many of them, including her ex Duke Williams, appeared in multiple episodes of RHOA.
Because of her past public breakups, Williams had given up on love when she and McKinley reconnected. The pair knew each other for years but agreed to go on a date for the first time in 2018. Soon after, Williams shared on her Dish Nation Atlanta radio show that she and McKinley were officially an item. 
Following the couple's Instagram debut, the Insecure actor revealed that she was pregnant with her first child. The pregnancy came six years after she had a miscarriage during her marriage to Stewart. In Sept. 2018, McKinley surprised Williams with a romantic venue decorated with red rose petals and candles. While Lil Mo sang their favorite song, "4Ever," McKinley proposed to the RHOA star. The couple welcomed Pilar Jhena into the world in March 2019.
What 'RHOA' star Porsha Williams said about having another child with Dennis McKinley
After PJ's birth, Williams and McKinley continued to plan their wedding. The influencer also enthralled herself into motherhood. She frequently posted baby PJ on Williams' Instagram page and documented her milestones. Additionally, Williams created Pilar's Instagram account shortly after she was born. 
While she adored her new baby, the TV personality said she planned on having more kids with McKinley back in Dec. 2019. 
"We are talking about it, and if it does not happen by PJ's birthday or by June, my birthday next year, then it won't be happening," she said on Dish Nation, per Bravo. 
Why Dennis McKinley never became Porsha Williams' husband
During their relationship, Williams and McKinley faced several challenges. In season 12, the TV personality opened up about her fiance's affair with another woman. She said that he admittedly cheated on Williams while she was pregnant by him. Once the news broke out in 2019, she called off their engagement. However, Williams agreed to try couple's therapy to work on her relationship with McKinley. Eventually, they reconnected, and the restaurant owner proposed again in season 12. 
Although Williams and McKinley worked on fixing their relationship, the activist shared during an episode of Watch What Happens Live with Andy Cohen in Dec. 2020 that she's a single woman. She also added that the pair is cordial and now focuses on raising their daughter together. Before the split, Williams admitted on RHOA's season 12 reunion show that she and McKinley didn't know each other well before their engagement, per BET. 

"I think the majority of my relationship with Dennis, I have been unapologetic about moving too fast because I'm a hopeless romantic, and I loved him," she said. "We wanted the same things. But at the same time, in real-time, you have to give a person a chance to let go of what they had going on for you all to really move forward in a real relationship. And so, I do wish we had taken a little bit more time."