'RHOA' Alum Porsha Williams Says She's a Victim of R. Kelly's Abusive Behavior
As R. Kelly awaits sentencing and the start of another trial, former 'RHOA' star Porsha Williams says she too was a victim of Kelly's abuse. Williams says she met Kelly when she was 25.
Porsha Williams is revealing all in her forthcoming memoir. The former Real Housewives of Atlanta star is currently in the middle of promotion for the book and is sharing some of her most vulnerable moments. Prior to reality television, Williams had dreams of musical stardom and had a chance encounter with R. Kelly. She says things quickly took a turn during her first meeting with the singer when he instructed her to get naked.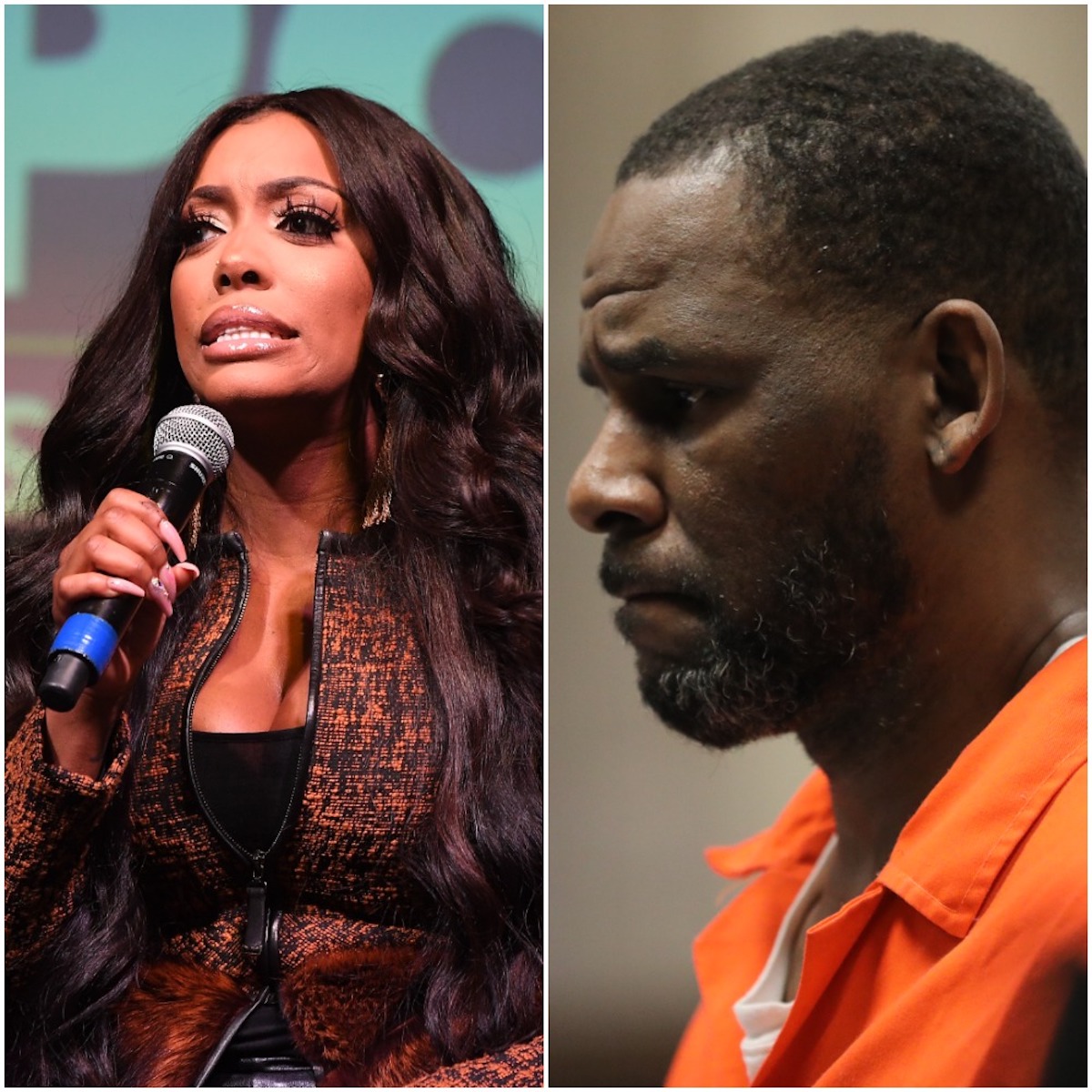 Porsha Willams details encounters with R. Kelly
Williams says she first met Kelly in 2007 through a friend when she was trying to pursue a career in music. She tells People Magazine that she was flown to Chicago to meet Kelly in hopes of working with him. But instead of being taken to Kelly's recording studio, she was dropped off at his home.
According to Williams, one of Kelly's employees took her to Kelly's bedroom and left her alone for hours. Kelly later joined her Williams claims he told her to take off her clothes. "I've already put myself in this position," Williams writes in her new memoir The Pursuit of Porsha. "This is what you're supposed to do. You have to. There is no turning back."
The former Dish Nation host admits to seeing Kelly two more times and writes that there were other young women in the singer's home. She says she decided not to see Kelly again after she woke up one day and heard a woman being beaten in another room. It's unclear from the excerpts whether she had an intimate relationship with Kelly.
The reality star says she did not tell anyone about her encounters with R. Kelly
Williams was embarrassed and afraid to come forward initially after her time with Kelly. "It's not something you want to tell your mom, because my mom is a very strong woman and she did her very best in raising me," she says. "And I think for any woman or man who's been in an abusive situation, you don't want to tell your parents because you don't want them to think that they had let you down in any way. I don't want her to think that she had done anything wrong. And so I took it upon myself."
Eventually, she shared her experience with her mom, Dianne. "I was glad when I did, she was glad that I told her and we talked about it," she adds. "She told me some of her experiences. And we just talked about how this should be told so other women don't have to go through it."
Williams and Kelly appeared together when she was a co-host on Dish Nation. The two sang together on air. At the time, Williams did not make mention of their previous encounter.
The former 'RHOA' star also says she experienced abuse in her marriage to Kordell Stewart
Williams has spoken out in the past about other abusive relationships, including her marriage to Stewart. The two were married from 2011-2013 and some of their issues played out on RHOA. on the show, Stewart appeared controlling.
Related: Real Housewives of Atlanta: Porsha Williams' Tumultuous Marriage to Former NFL Star, Kordell Stewart
While promoting her music video for her single "Flatline" which features a woman in an abusive relationship, Williams told Access Hollywood that Stewart mentally and physically abused her.
"There were several different occasions that this happened," she alleged, per Reality Tea. "When you're in an abusive situation, it kind of just builds, and it starts to get worse and worse. And people ask me, why didn't you tell anybody or call the police or what have you? I thought that I could make it better. I honestly thought after each situation I would change this or I would change that, and therefore the outcome wouldn't be the same. It doesn't work like that. I'm still realizing now that a lot of what happened, it wasn't my fault.  I blamed myself a lot for that."
Williams' memoir will be released on Nov. 30. The book chronicles Williams' experiences with depression, bullying, her time on RHOA, relationships, and more.