'RHOA' Stars Kandi Burruss and Cynthia Bailey Claimed This Cast Member Is the Worst Dressed
The Real Housewives of Atlanta returned for Season 13 on December 6, 2020. In its season premiere, viewers caught up with stars Cynthia Bailey, Kandi Burruss, Kenya Moore, and Porsha Williams. Throughout the season, the show will introduce two new cast members. Actor Drew Sidora signed onto the franchise as a full-time cast member. Bravo also picked YouTube star LaToya Ali as a friend of the show.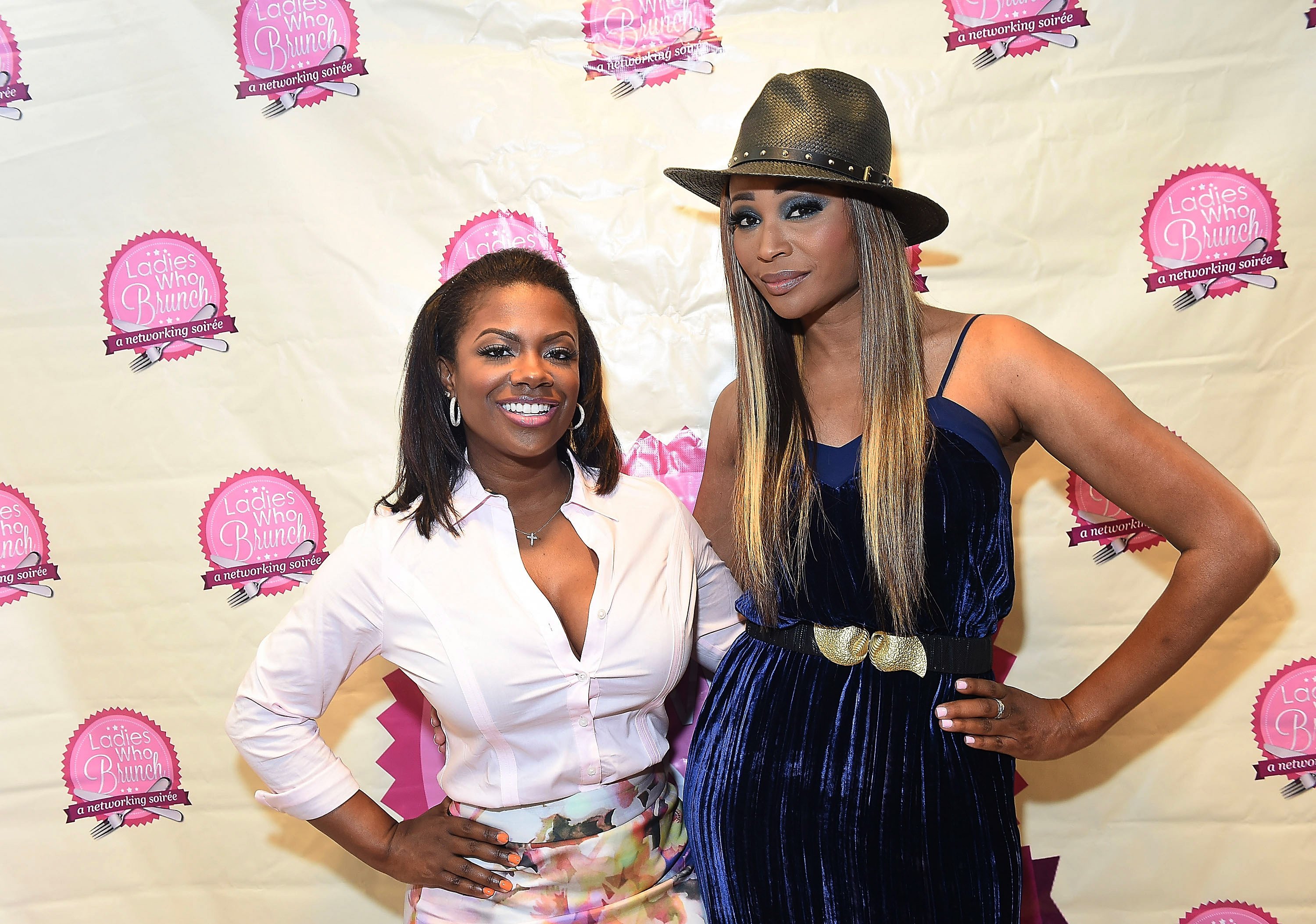 'RHOA' stars Kandi Burruss and Cynthia Bailey agreed that newcomer Drew Sidora is the worst dressed cast member
Before RHOA's season premiere, Us Weekly interviewed Burruss, Bailey, and Sidora. The outlet played a game of "Housewives Confessions" with the ladies separately. When asked about each cast member's fashion styles, Bailey noted that they all have "very different styles and tastes." However, when asked about the worst dressed of the bunch, Bailey replied by saying Sidora needs a little more work in that department. 
"As much as I love my girl Drew, I think she's still figuring out her style and swagger over here," Bailey shared. "I'm rooting for my girl, but she is a work in progress."
Although she initially hesitated to answer the question, Burruss said she also thinks Sidora is the worst dressed of the cast. The singer also noted that Sidora could enlist some help with her fashion sense. While Burruss and Bailey named Sidora, The Game actor gave her opinion on who she thought was the worst dressed.
"[Worst dressed] I would probably LaToya [Ali]," Sidora said. "She might need a little help."
Drew Sidora admitted she seeks fashion advice from 'RHOA' star Marlo Hampton
While Burruss felt Sidora's dressing style could improve, she and Sidora agreed that Marlo Hampton has the cast's best style. Although she doesn't have a peach, Hampton's fashion sense is something RHOA fans have seen since 2011. Throughout the years, viewers have watched Hampton's affinity for high-fashion labels. 
After sharing that she thinks Hampton is the best-dressed co-star, Sidora said Hampton gives her fashion advice. When the cast spent time filming together, Sidora looked to Hampton when she was unsure what she was wearing. 
"She is, like, everything in that whole fashion [world]. I started asking her, like, 'Am I good?' 'Cause if she says, it's good, I know I'm good," she told Us. "I would say Marlo, hands down. She got the fashion thing on lock." 
Cynthia Bailey thinks Kenya Moore has the best style out of the 'RHOA' cast
During the game, Bailey shared a different view on who she felt had the best style in the RHOA cast. Bailey chose her close friend, Moore, as the most fashionable one on the show.
Although the pair have had their ups and downs, they are seemingly in a better place now. Moore was in attendance at Bailey's wedding to Mike Hill, which took place in October 2020. 
"We have kind of similar style. She's more of a girly-girl than I am, but I do like her suit game," Bailey said about Moore. "She [Moore] has a certain chicness that I definitely feel like we share in common."