'RHOA's' Claudia Jordan says Kanye West is being 'used' by Donald Trump
Former The Real Housewives of Atlanta star Claudia Jordan recently discussed how she feels about Kanye West's allegiance to President Donald Trump. 
Throughout the last several years, West has shared that he supports Trump and his administration. The rapper even said he is thinking of running for office and announced his presidential bid on July 4, 2020. While he said he doesn't support Trump anymore, his recent bid allowed onlookers to think he's a pawn for the POTUS.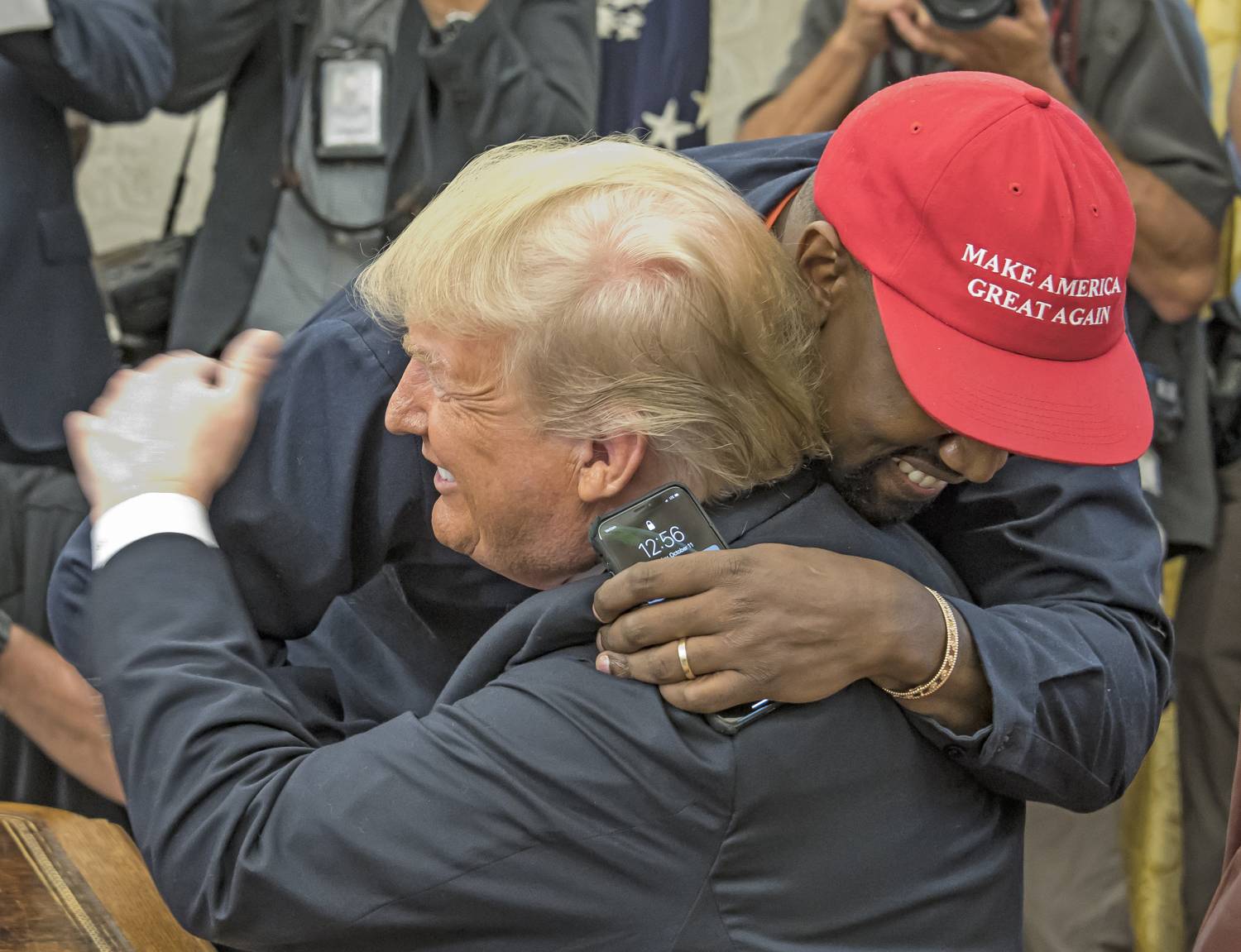 Claudia Jordan thinks Kanye West is 'so used' by Donald Trump
When West announced his run for the presidency, he declared that he decided to run as a third-party candidate. He later told Forbes that he no longer supports Trump and is "taking the red hat off." However, West said he didn't deny he was siphoning votes from the Democratic party with his bid, which, in turn, supports Trump's campaign. West said he believes the Democratic is "a form of racism and white supremacy," instead. 
Jordan spoke to Hollywood Life about West's presidential bid in October 2020. She said she is "disappointed" by West's behavior and feels Trump isn't genuinely supporting him. 
"I just don't see how he doesn't see that he's being so used right now," Jordan said of West. "And get out of the way. You're not going to win the presidency. If you're just there to try to siphon votes from Joe Biden's, that's not the right thing to do. Let your guy win on his own merits."
Claudia Jordan says Kanye West was a different person before his relationship with Donald Trump
West's recent behavior is a buzzed-about topic. The rapper has often used social media to share his views on politics, racism, his wife, Kim Kardashian West, and more. He also revealed he was diagnosed with bipolar disorder when he was 39-years-old. 
While she doesn't agree with some of his remarks, Jordan said she hopes West is taking care of himself at home. She also reflected on when she first met him at Jamie Foxx's house. Jordan shared West was joyful when they first met and hopes he still has the same glee inside of him despite his relationship with Trump. 
"He [West] was humble. He was kind, he used to smile. He had his backpack, he would produce songs and he was great as a producer. And I don't know what is happening with him now, but he's a smart man. I think," Jordan said.
Claudia Jordan supports Kim Kardashian West's relationship with Donald Trump over Kanye West's 
Although Jordan is currently upset by West's comments, she shared she has nothing but positive views on Kardashian West's work. The Keeping Up With the Kardashians star has used her influence and popularity to raise awareness on multiple issues, namely prison reform. In 2018, Kardashian West pleaded to Trump to grant Alice Johnson clemency.
Jordan referred to Kardashian West as an "ally" to the Black community and said she's helped the community more than West has in recent years. She also said she "cringed" when she saw West hug Trump at the Oval Office in October 2018. 
"Much respect to Kim Kardashian West," Jordan shared. "I love what she's been doing and using her platform. Personally, who knows what she really feels about Donald Trump, but she's using him the way he needs to be used. She knows he likes fame. He loves attention."