'RHOBH': Erika Jayne Is 'Disappointed' That Kyle Richards 'Turned on Her'
The Real Housewives of Beverly Hills star Erika Jayne has a new life as her divorce from Tom Girardi continues. In between dealing with the end of her marriage, the singer also faces legal troubles daily. Earlier this year, Erika's husband's law firm, Girardi & Keese, filed for bankruptcy amid accusations of misappropriating settlement money.
Throughout her and Tom's legal woes, the reality star remains involved in drama on and off the screen. Most recently, Erika seemingly lost her longtime best friend, Kyle Richards.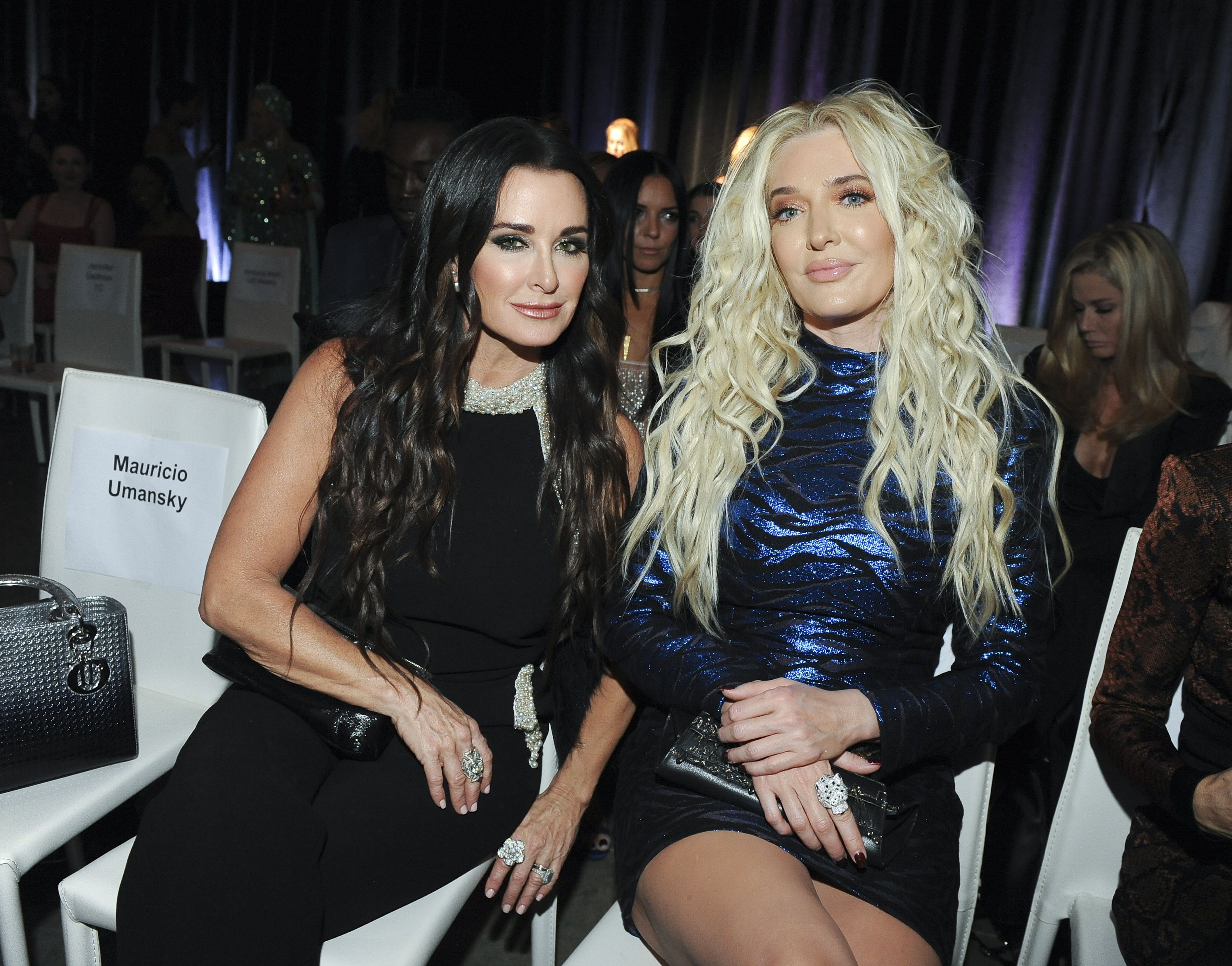 Erika Jayne and Kyle Richards reportedly end their longtime relationship on 'RHOBH'
Erika and Richards' relationship started after the "XXpensive" singer joined the RHOBH cast. As the series continues, the women bond when the cameras stop rolling. In 2020, Richards and the several other cast members decided to fly to New York to see Erika in Chicago on Broadway.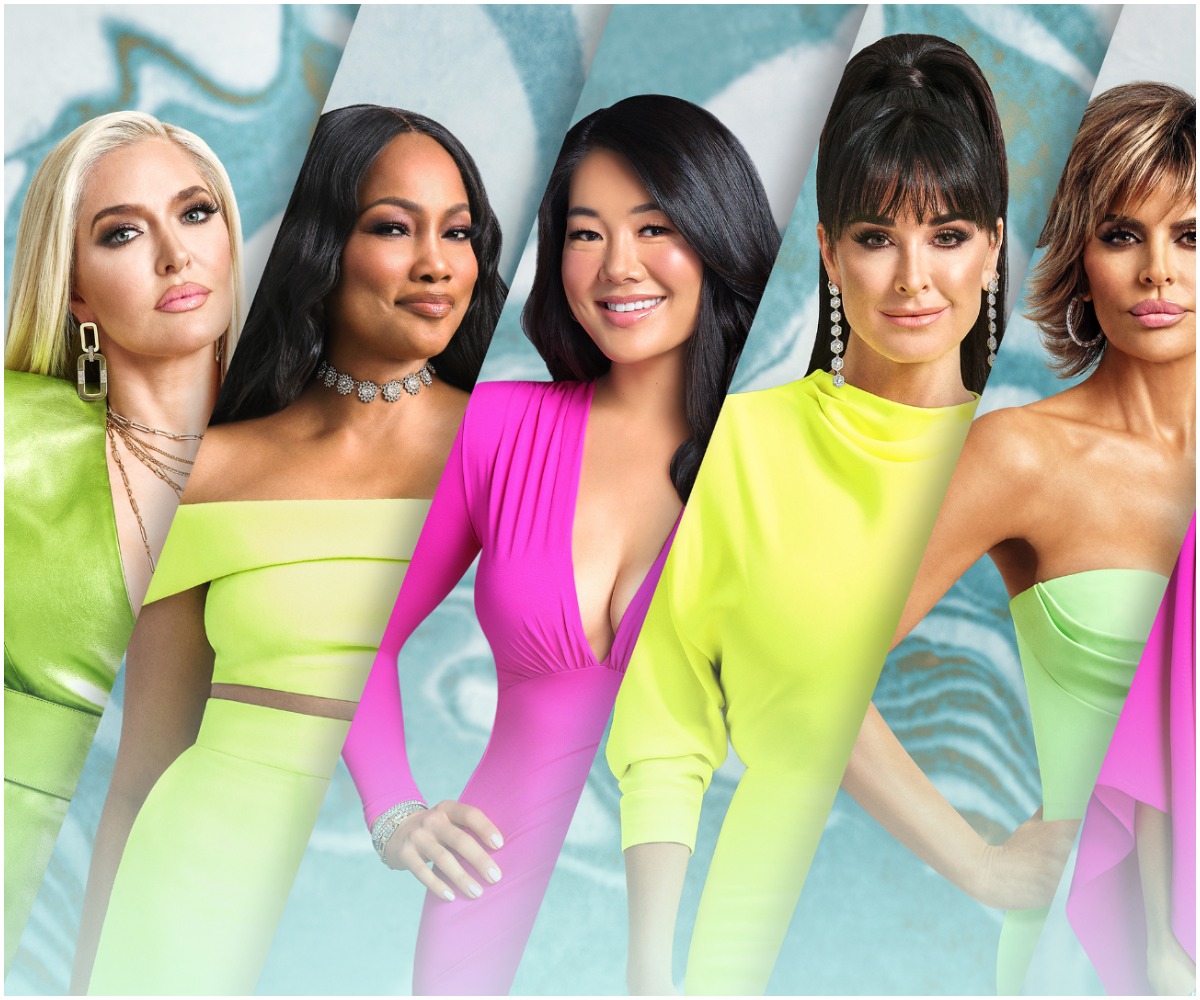 RELATED: 'RHOBH': What Erika Jayne's Divorce With Tom Girardi Is Going to Cost Her
During RHOBH Season 11, more and more information about Tom's alleged embezzlement schemes surface. On the show, Erika claims she wasn't involved in her husband's reported business deals. Nonetheless, the artist's castmates, including Richards, question if she's entirely innocent. Fans see glimpses of Erika's frustration with the accusations throughout the season. As new episodes continue to air, the reality star's companions only include co-star Lisa Rinna. 
"Erika is also disappointed and shocked with how Kyle Richards has turned on her and now realizes the warning Lisa Vanderpump gave her about Kyle was true," an insider tells Daily Mail. 
Erika Jayne doesn't consider 'RHOBH' castmate Garcelle Beauvais a friend anymore, either
Since she joined the cast in season 10, Garcelle Beauvais and Erika developed a bond. The entertainers were both single mothers at one point in their lives and also had years of industry experience. However, Erika became offended during RHOBH Season 11 after the group's trip to La Quinta, California. While there, Beauvais spills that Girardi calls his estranged wife frequently. On RHOBH, Erika told the Jamie Foxx Show alum that "I feel like you're betraying my friendship right now."
RELATED: 'RHOBH': Garcelle Beauvais Throws Shade at Teddi Mellencamp and Kyle Richards Jumps in to Defend Her
The drama from the episode escalated into several social media feuds among the Real Housewives cast. Although Beauvais later said she didn't intend to upset Erika, she reportedly doesn't trust anyone outside Rinna. 
"The other women say one thing to her face and something completely different behind her back," adds the source. "Lisa actually has her back. Erika feels the hypocrisy from Dorit is outrageous – all you have to do is google her name and see what pops up there – add her husband's name to the google search, and your jaw will drop."
Teddi Mellencamp has Erika's back
RELATED: 'RHOBH' Alum Teddi Mellencamp Slams Sutton Stracke for Disowning Erika Jayne Amid Embezzlement Scandal: 'Don't Sign up for a Reality Television Show'
While Erika and Richards reportedly aren't friends now, the RHOBH co-stars were seemingly fine several weeks ago. In Aug. 2021, she joined Teddi Mellencamp in defending Erika. On Mellencamp's podcast, Teddi Tea Pod, she says the "Crazy" singer has her full support. 
"Erika and I still talk," she said. "Erika has always been such a good friend. She's the first person to reach out if she knows you're not feeling well or something's going on, and she is such a good listener, and she gives great advice. But when it comes to her, she's just not that open. So we want to be there to support her one million percent."
Richards joined the cast of The Real Housewives of Beverly Hills in 2010.