'RHOBH': Erika Jayne's Latest Instagram Post Has Some Fans Thinking She's Looking for a New 'Sugar Daddy'
The Real Housewives of Beverly Hills star Erika Jayne is all about the glitz and glamour. Since viewers met her in season 5, she's flaunted her wealth in front of the cameras and her co-stars. The singer has never shied away from showing off her looks on Instagram and other social media platforms.
As Erika Jayne's divorce from Tom Girardi continues, the reality star decided to post more photos on her Instagram page. However, some fans don't agree with her response to the alleged legal and financial woes she and Tom created.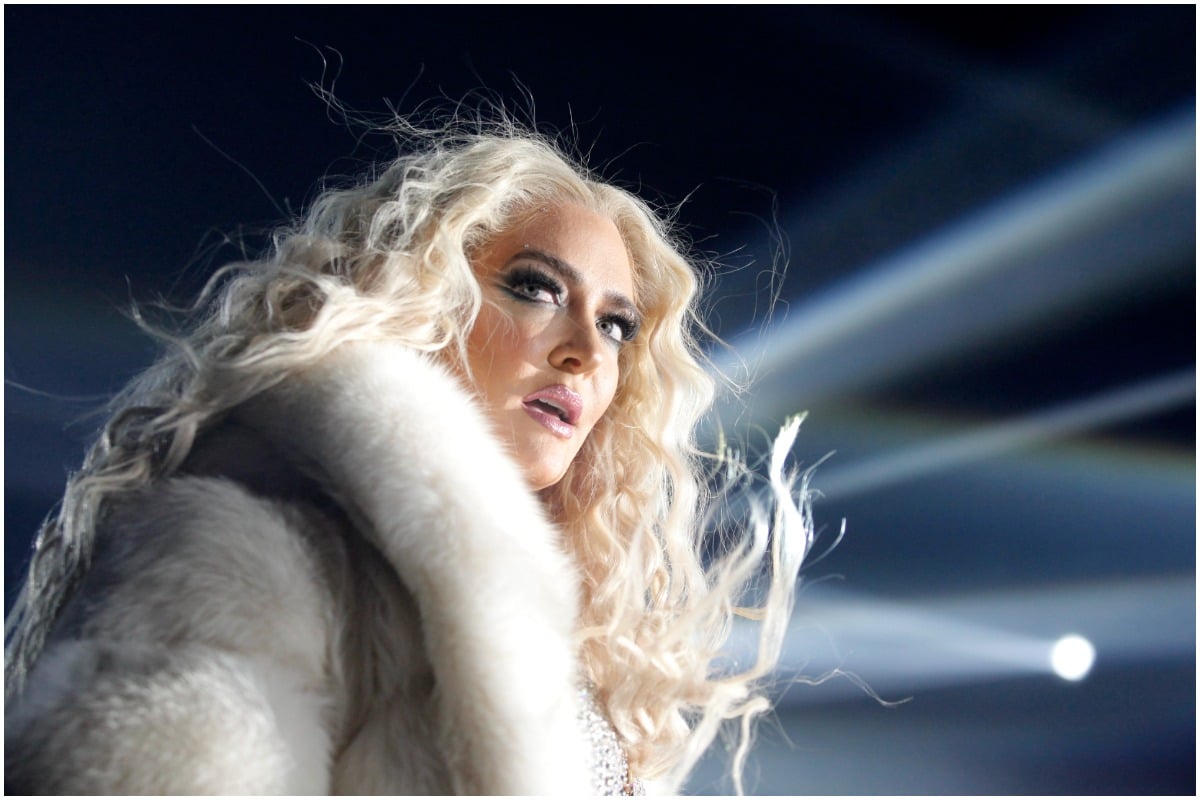 'RHOBH' fans posted strong reactions to Erika Jayne posing in lingerie
For six seasons on RHOBH, Erika Jayne has been significantly private about her personal life. Although she and Tom were married for over a decade when she joined the RHOBH cast, the "XXpensive" artist kept their marital issues under wraps. However, their problems went public after Erika filed for divorce from Tom following 21 years of marriage.
Once the "Get It Tonight" singer left her husband, news broke that the reality star's husband's law firm, Girardi & Keese, owes millions of dollars in settlement money. The funds reportedly went to elevating Erika's music career and her company, EJ Global. Despite her estranged husband's allegations, the singer remained active on Instagram. On Sept. 6, 2021, she shared a photo of herself wearing a lace teddy and Louboutin heels. She also looked at the camera while leaning against a balcony.
RELATED: 'RHOBH': What Erika Jayne's Divorce With Tom Girardi Is Going to Cost Her
The photo of Erika Jayne received passionate responses from RHOBH fans. While some supported her post, others felt it was inappropriate amid her embezzlement case. 
"Someone's looking for another sugar daddy," one fan wrote.
"Yes you r lovely & this your thing …but maybe right now….take a step back & keep a low profile ….no hate here ….just thinking what might be best 4 u right now," another user suggested.
"YOU ARE STUNNING ERIKA ♥️," wrote a fan.
Erika Jayne recently posted 'Girardi' on Instagram amid divorce
Erika's latest scantily-clad post isn't the only way she's expressing herself during her divorce and legal troubles. Several days before her post, Page Six reported that the artist seemingly shared her support for Tom and his law firm. In her Instagram Stories, Erika posted "Girardi" in all caps with a black backdrop. The post has since disappeared.
RELATED: 'The Housewife and the Hustler' Reminds Us Erika Jayne Could Be Facing Legal Trouble
After posting her last name, Erika reacted to the allegations via Twitter. On the singer's account, she bashed RHOBH fans who constantly leave comments about her alleged involvement in Tom's case. 
"Y'all dumb b*tches with the conspiracy theories will keep at it alll night," Erika tweeted. "Check back in the AM."
During RHOBH season 11, Erika has said she didn't know anything about Tom allegedly misappropriating money from his clients. However, the Bravo star didn't convince many fans that she wasn't involved in the reported schemes. According to Page Six, Erika allegedly used $25 million of Girardi Keese's money to pay for her American Express bill, assistants, PR companies, and glam squad.