'RHOBH' Fans Call Erika Jayne 'Self-Absorbed to the Max' Amid Ongoing Embezzlement Case
'Real Housewives of Beverly Hills' star Erika Jayne and her estranged husband, Tom Girardi, continue to be involved in an ongoing embezzlement case. Since the legal issues, the reality star has remained active on Instagram.
Real Housewives of Beverly Hills star Erika Jayne could potentially face jail time for her estranged husband, Tom Girardi's alleged actions. Since their separation, the couple became involved in several lawsuits from the esteemed lawyer's clients. Erika Jayne's real-life drama is also a part of her storyline for RHOBH Season 11. 
Several viewers believe that the "Pretty Mess" singer isn't taking her legal battle seriously as the new season progresses.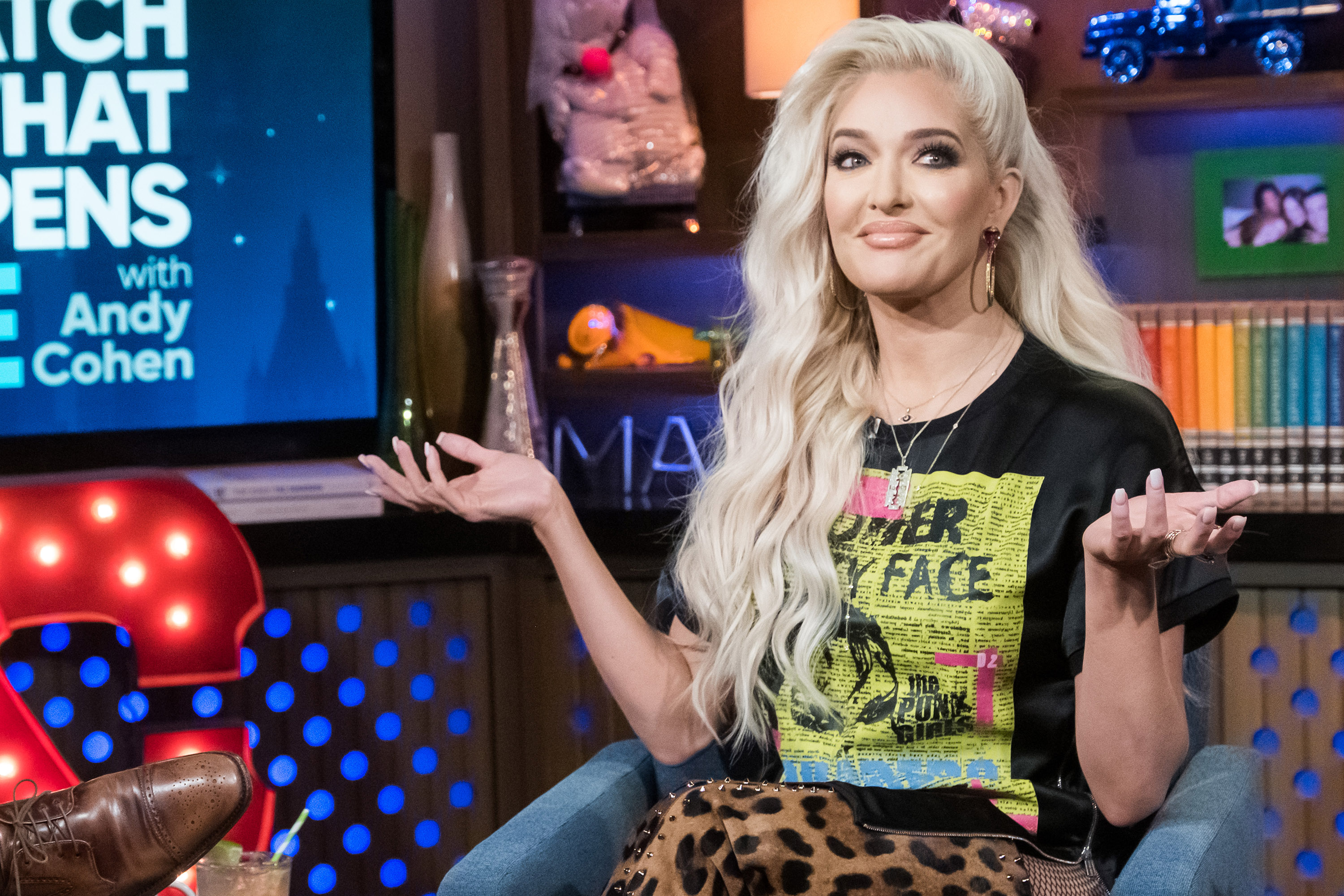 'RHOBH' fans say Erika Jayne is 'fake, fake, fake' 
Many RHOBH watchers first met Erika Jayne and Tom during season 5. From the beginning, both the singer and her husband flaunted their wealth on the show. Tom also financially supported Erika's music career and business, EJ Global. 
After 21 years of marriage, the "XXpensive" artist filed for divorce in Nov. 2020. Although the filing came as a surprise to RHOBH fans, it was only the beginning of their legal woes. The following December, Tom's law firm got hit with several lawsuits claiming that he misappropriated the money awarded to his clients. The longtime attorney allegedly used the rewards to fund Erika's music and touring expenses. 
Since the initial lawsuit, Tom's former clients filed more and more accusations against him and Erika. However, the singer hasn't responded to the case outside of RHOBH. On her Instagram page, Erika continues promoting the show and her music. Most recently, she posted a fan's artwork on her timeline. Underneath the post, some fans were appalled by her seemingly cavalier response to the embezzlement claims. 
"Fake, fake, fake," one follower wrote. 
"Self-absorbed to the max," another viewer chimed. 
"We love you, Erika! You have many ppl by your side!!" a fan exclaimed, jumping to Erika's defense. 
Erika Jayne recently received death threats on Instagram
During the new season of RHOBH, Erika decided to open up about her and Tom's issues. While speaking with her castmates, the singer claims she had no idea what Tom was doing at work. Nonetheless, many social media users believe the reality star isn't telling the whole truth. Some even took to her Instagram account to threaten Erika's life. 
"Trying to kill me now? Stop threatening my life," Jayne recently posted on Instagram underneath several death threats. 
Amid the death threats, Erika's RHOBH co-stars came to her defense. Garcelle Beauvais, Adrienne Maloof, and Eileen Davidson commented how upset they were to see the remarks. Additionally, Lisa Rinna reacted to the threats on Instagram with a lengthy message. 
"Be angry, be scared, be hurt, be devastated, cry, feel all of the grief. Feel all of the feelings," the actor said in a now-deleted Instagram post. "But please don't threaten to kill us or our families. We are here doing the best we can with a real-life situation that is playing out in real-time. We are devastated for the victims, orphans, and widows. Please be patient and be hopeful that justice will prevail."
Where the 'Real Housewives of Beverly Hills' star stands with Tom Girardi
In Aug. 2021, Tom and Erika's legal battle made headlines once again. Following the lawsuits, his law firm, Girardi Keese, auctioned the "How Many F–ks" memorabilia to help with the financial setbacks. The lawyer also filed for bankruptcy earlier this year, and the couple put their $13 million home up for sale.
Shortly after Erika, 50, filed for divorce, Tom, 82, was diagnosed with late-onset Alzheimer's. Since then, his attorneys placed him in a senior living care facility. Tom's brother recently signed on to be the effective conservator over Tom's person and estate moving forward. 
Real Housewives of Beverly Hills airs Wednesdays on Bravo.