'RHOBH' Star Dorit Kemsley Moves Into $6.5 Million House, But Her Money Troubles Are Far From Over
Dorit Kemsley is no longer a Beverly Hills housewife. The Real Housewives of Beverly Hills star has moved from her famous 90210 zip code to a new $6.5 million home in the "increasingly posh" neighborhood of Encino, Variety reported. The new home is just down the street from her RHOBH castmate Kyle Richards' home. 
Kemsley and her husband PK's move into the new digs comes despite the couple's money woes, which include a highly publicized lawsuit and difficulties selling their previous home. 
The Kemsley's new home cost $6.5 million — but are they just renting it?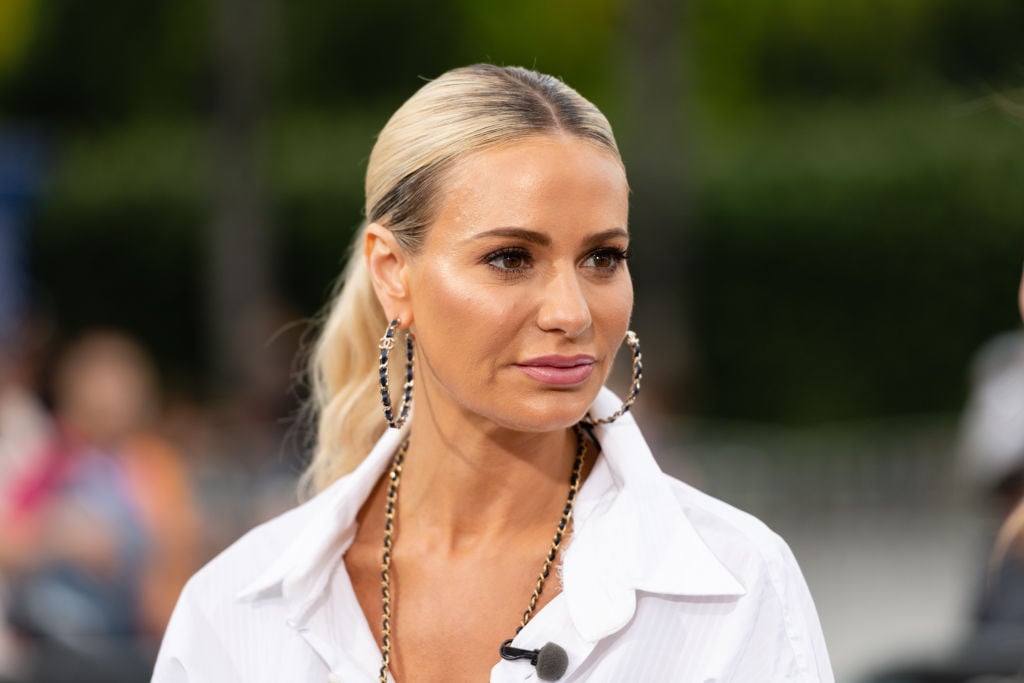 Variety reported on August 16 that the Kemsley had purchased the new construction farmhouse for $6.475 million. The property features a three-car garage, pool and spa, and an open concept floorplan. 
But soon after news of the move was revealed, people began asking questions about how the couple — who have been unable to sell their previous home — could afford such an expensive purchase. 
Now, some tabloids are saying that the couple didn't actually buy the home. Instead, they are renting the property claims Celebrity Insider, which said it got its information from the Real Housewives of the Westside podcast. 
The Kemsley's other home is still on the market 
Though the Kemsley family have apparently found a new place to live, their other home is still on the market. The couple has been trying to sell their home at 1404 Dawnridge Drive for more than two years and has yet to find any takers. 
The six-bedroom, seven-bath home was originally listed in July 2017 for $12.7 million in a joint venture with investor and PK's business partner Sam Nazarian. It is currently listed at $7.5 million. 
The Kemsleys are due in court in September 
A multi-million dollar unsold home isn't the only financial issue the Kemsleys have on their plate. Dorit and PK are supposed to appear in court on September 5 as part of a lawsuit filed against them by Nicos Kirzis, The Blast reported. Kirzis says that PK owes him $1.2 million on a loan from 2011. Previously, a judge directed the Kemsleys to turn over bank records and other financial documents and even ordered their bank account be frozen as part of the legal battle. 
The Kemsleys financial woes have caused conflict on RHOBH. On the June 25 episode, Camille Grammer alleged the couple owed "a lot of money" to a person she knows. Dorit denied the accusations, sayings "PK doesn't owe any of your friends money, sweetheart." 
In one bit of good news for the reality TV star, two men accused of robbing her family's home during an open house have been arrested. Realtor Jason Emil Yaselli and Benjamin Eitan Ackerman have been charged with burglarizing the homes of the Kemsleys and other celebs between December 2016 and August 2018. Other victims included Usher and Adam Lambert. 
Check out Showbiz Cheat Sheet on Facebook!