'RHOBH' Viewers Are Worried About Brandi Glanville After a Concerning Cameo to a Fan: 'I'm Not Drunk Yet but I Will Be'
The Real Housewives of Beverly Hills is one of the most popular installments of Bravo's Real Housewives franchise. As the sixth installment of Bravo's hit series, RHOBH debuted in 2010 and has been going strong ever since.
The show is full of big personalities. But in the RHOBH cast, no one makes more headlines than Brandi Glanville. Over the years, her dramatic personal life and outrageous remarks have landed in the tabloids on numerous occasions, with fans sounding off on her online and in fan forums.
Recently, Glanville's concerning Cameo message to a fan started making the rounds. RHOBH fans took to Reddit to discuss what they think could be happening with the controversial reality star.
Brandi Glanville has a history of controversial behavior
Glanville is famous for her no-filter attitude. This endears her to many viewers. But it also lands her in hot water from time to time. It even ultimately contributed to Glanville getting ejected from the show.
In the second season of The Real Housewives of Beverly Hills, as noted by Fame10, she got into a fight with Kim and Kyle Richards, even accusing Kim Richards of using crystal meth.
One of Glanville's most significant onscreen moments was when she told some of her castmates that Adrienne Maloof and Paul Nassif used a surrogate for their twin boys. Glanville's revelation incensed Maloof. This news was supposed to be a secret.
Ultimately, Maloof hit Glanville with a threatening letter from her lawyer. While Glanville later apologized to Maloof, the damage between them was done.
What did Brandi Glanville say in her Cameo to a fan?
In recent months, Glanville has been connecting with fans through Cameo. The video messaging service allows celebrities to record custom videos for fans for a fee. It has become quite popular for people to purchase Cameos from their favorite stars. The gifter provides unique information to the star ahead of time, so the video can be personalized.
One of Glanville's Cameo clips has raised some eyebrows online. In the video, which was shared to Reddit, Glanville introduces herself to the fan before going on to say, "I'm having a f*****-up day, but apparently, you're real happy … You just got engaged to a great guy named Ollie."
The 50-year-old then tells the fan not to get married at all, yelling, "Stay single!" Glanville then reiterates, "I'm having a f*****-up day. I'm not drunk yet, but I will be." The reality star takes a sip of wine and closes the video by saying, "You're happy, and I'm jealous. Congrats."
Reddit fans are concerned about Brandi Glanville's Cameo to a fan
After the video was shared on Reddit, fans started sounding off on Glanville's concerning behavior. "At this point, it's gone beyond annoying to just being sad. She really seems like she needs help. Not that I think she's ready to think in those terms but still, you can really see her sadness in this video," one fan said.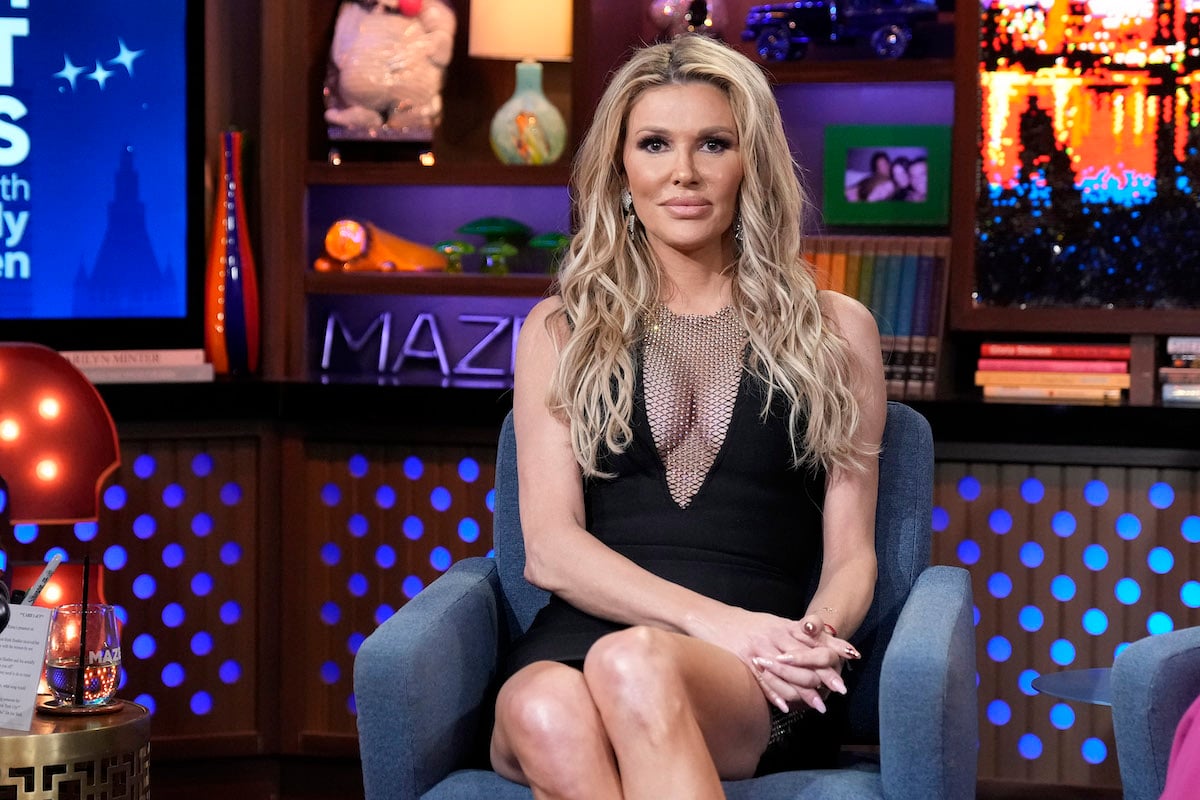 The video amused another user who wrote, "Not a Brandi fan but LMAO. This made me crack up. She couldn't wait another day to film this? I think cameo has time limits, so she had to act fast lol. A mess, especially the ending."
"Cameo should have this removed for being so damn depressing JESUS where is eddy," one fan said. Many called out Glanville for being a "mess" for recording the video in an obvious state of emotional distress. Others noted that the video was "classic Brandi."
One of the Reddit comments best sums up the general consensus: "This is terrible."