'RHOC': Braunwyn Windham-Burke's Girlfriend Left Her, Wanted 'More of a Commitment'
Braunwyn Windham-Burke made quite the stir in the world of The Real Housewives when she came out as a lesbian. Fans and other housewives in the franchise were quick to congratulate and support her when the news broke. Shortly after telling the world about her sexuality, she revealed that she had a girlfriend named Kris, while still married to her husband, Sean Burke. The two have now split.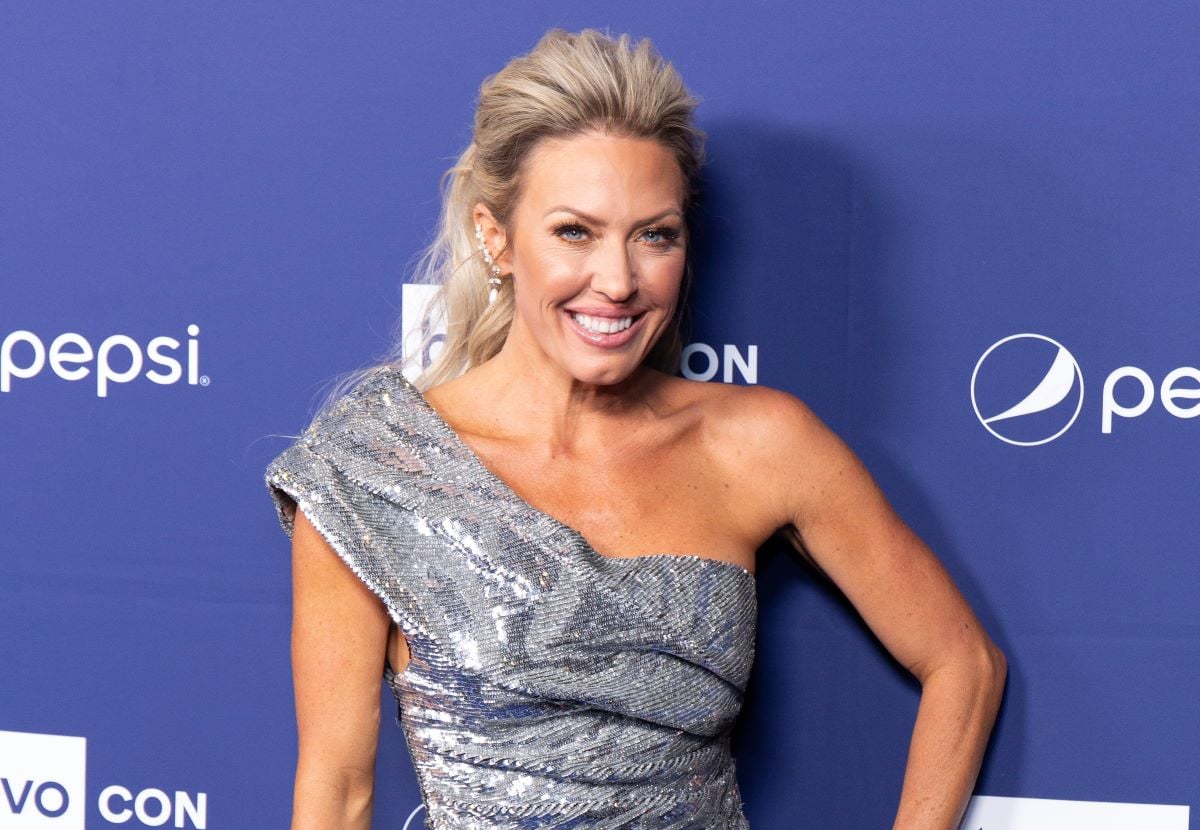 Braunwyn comes out
Windham-Burke came out in an interview with GLAAD.
"I like women. I'm gay," she said. "I'm a member of the LGBTQ+ community. It has taken me 42 years to say that but I am so proud of where I am right now. I'm so happy where I am. To be able to be comfortable in my own skin after so long is just so nice.
"I'm just now starting to feel like I'm becoming the woman I'm supposed to be," she continued. "I've always known it, but it took me, personally, 42 years to be comfortable in my own skin to say that."
It was actually a Real Housewives of Orange County producer that helped her decide to come out to the world.
"I had a scene with Tamra that everyone kind of talked about," she said. "When we were getting ready for the reunion I was talking to a producer that I trust a lot, his name was James, and he said, 'How do you feel about this? Was it a drunken mistake or is this a part of who you are?' And I said, 'This is who I am.'"
Windham-Burke started by coming out to her friends and family before doing it publicly.
"When I went to the reunion last year I kind of started baby-stepping into, 'This is who I am. I like women.' I was testing the waters with my friends, my cast, my family."
Braunwyn Windham-Burke and her girlfriend broke up
Kris and Windham-Burke had been dating for a few months before the RHOC star came out.
In her interview with GLADD, Windham Burke revealed that Kris had spent time with both her husband and her kids, but everyone had been accepting of the relationship.
"It's only as weird as you make it," she said. "I don't know how we are making it all work right now, but we are."
Unfortunately, the two have since split.
 "Kris broke up with Braunwyn well over a month ago," a source told People. "Braunwyn understood."
"They were at two very different places in their lives and Kris wanted more of a commitment than Braunwyn was able to give, so it was better to part ways. They're still friendly, and each want the best for the other," the source said.
Windham Burke is still married to her husband, and would like to stay that way.
"I love Sean," she said in her GLAAD interview. "I love him dearly, he is my person, he is my family. But I'm not attracted to men and I never have been."