'RHOC': Heather Dubrow Responds to Rumors She Controls Casting — 'I Love How Powerful Everyone Thinks I Am'
ARTICLE HIGHLIGHTS
Heather Dubrow returned to the Real Housewives of Orange County for season 16 after exiting the series in 2016.
Her return — and Kelly Dodd's dismissal — resurfaced old rumors that Fancy Pants has a hand in casting.
After Nicole James' early exit in season 16, Dubrow tried to squash the rumors once and for all.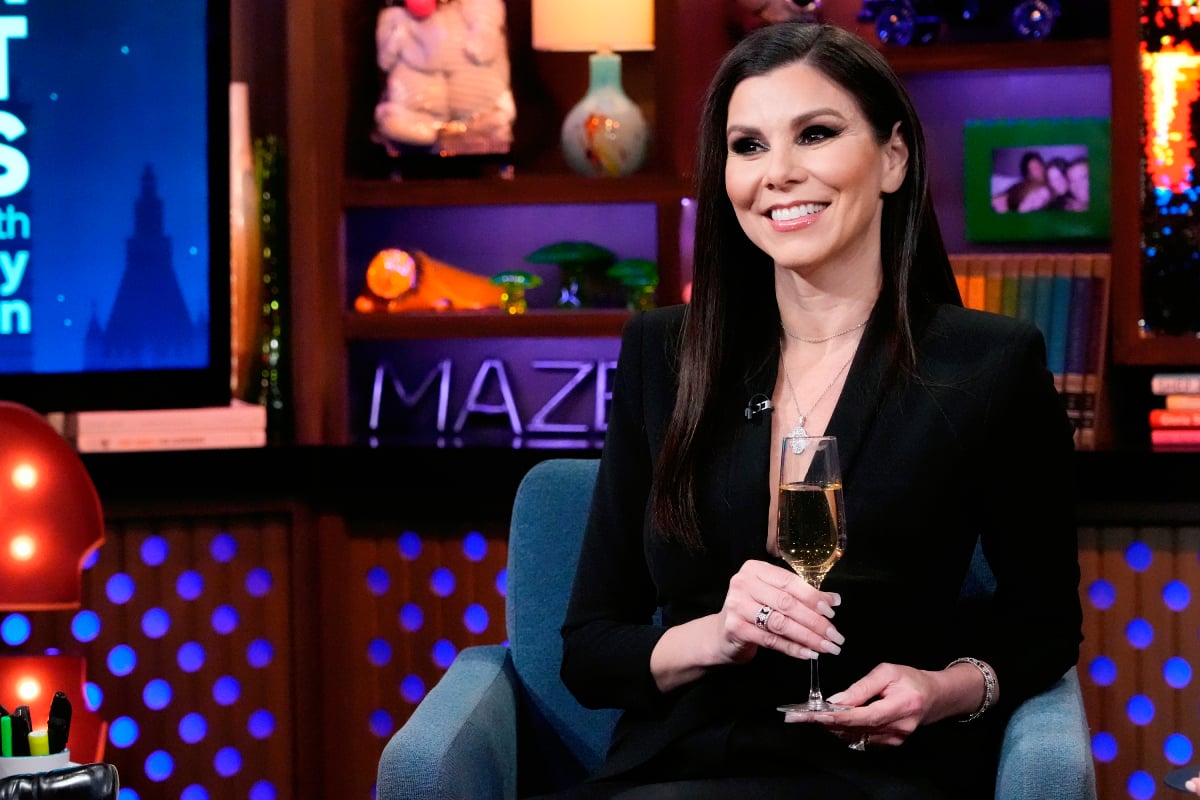 Heather Dubrow's influence on the Real Housewives of Orange County cast has been argued about for years. During her original run on the series from 2012 to 2016, Dubrow was often criticized by her co-stars for believing she ran the show. Amid her return for season 16, Dubrow is still at the center of rumors that claim she has enough power to have co-stars removed.
During a recent interview, Dubrow insisted that she has no control over the RHOC cast. But, she did confess that she loves "how powerful and rich" everyone thinks she is.
Was Heather Dubrow responsible for Nicole James' early exit from 'RHOC'?
During her first run on the Bravo reality series, Dubrow was labeled "the boss" and wouldn't hesitate to dismiss castmates like Kelly Dodd and Shannon Beador when things got heated. That reputation has remained during Dubrow's return to RHOC. There have even been rumors that she had a co-star removed.
One fan theory is that Dubrow was responsible for "friend" of the show Nicole James' early exit in season 16 after the revelation that James had a plastic surgery lawsuit years ago against Dubrow's husband, Terry. But Dubrow told Entertainment Tonight that simply isn't true.
RELATED: 'RHOC': Shannon Beador Apologized to Heather Dubrow — What Is it Going to Take for Fancy Pants to Move On?
"Let's debunk this. So, I've seen rumors online that I had Nicole taken off the show, and nothing could be farther from the truth," Dubrow said. "Honestly, I brought her on the show and I tried to get her to stay on the show. I thought she was great. And she's an incredibly nice girl, and beautiful, and fun, and great lifestyle. Like all of it. I tried to get her to stay on the show."
'Fancy Pants' loves 'how powerful' everyone thinks she is
Another rumor that's swirled this season is that Dubrow wanted newbie Noella Bergener out before the season began. Especially after she called her a "b**ch" and insinuated she got physical with the RHOC production team.  But Dubrow says that's fake news
RELATED: 'RHOC': Heather Dubrow Just Denied 1 Long-Standing Rumor About Andy Cohen
"There are these rumors that I tried to get Noella fired before the show started, and that I called everyone to tell them not to film with her. That never happened. I love how powerful everyone thinks I am, though," Dubrow confessed.
Kelly Dodd believes she was fired from 'RHOC' because of Heather Dubrow
Dodd was one of the Orange County Real Housewives cast members who got the pink slip from Bravo ahead of season 16, and she believes that Dubrow was responsible for her termination. During an appearance on the Behind the Velvet Rope with David Yontef podcast, Dodd shared that Tamra Judge told her she was fired because Dubrow came back.
"Tamra said that she had 100% had something to do with it," Dodd explained. Her husband Rick Leventhal added, "Basically they came to her and asked her to be on the show and [it] sounds like it's very likely, as she said, only if Kelly's not on. And they decided they would rather have her than Kelly because Kelly causes so many problems."
RELATED: 'RHOC': Heather Dubrow Insists She Did Not Have 'Pathetic' Kelly Dodd Fired – But Her Departure Did Factor Into Her Decision to Return
Dubrow told E! News Daily Pop that she had no influence on Bravo's decision to fire Dodd. She said that "anyone that thinks they have that kind of power on a show like this is really very misguided."
New episodes of Real Housewives of Orange County air Wednesday nights on Bravo.