'RHOC' Season 16 Reunion: Shannon Beador Debuts Her Recent Facelift as Dr. Jen Armstrong Reveals Who Has the 'Best Work' Done
During the RHOC reunion, Dr. Jen Armstrong gave her thoughts on her cast mates' not-so-natural looks, including Shannon Beador's facelift.
Season 16 of The Real Housewives of Orange County marked a transition for many members of the cast. When it came time to sit down with Andy Cohen to discuss everything, there was a lot to unpack.
Notably, Dr. Jen Armstrong gave her thoughts on her cast mates' not-so-natural looks, sharing whom she believes had the best work done. For one, Shannon Beador revealed she had a facelift less than two months prior to sitting down for the Season 16 reunion special.
Season 16 of 'The Real Housewives of Orange County' was an emotional one for the cast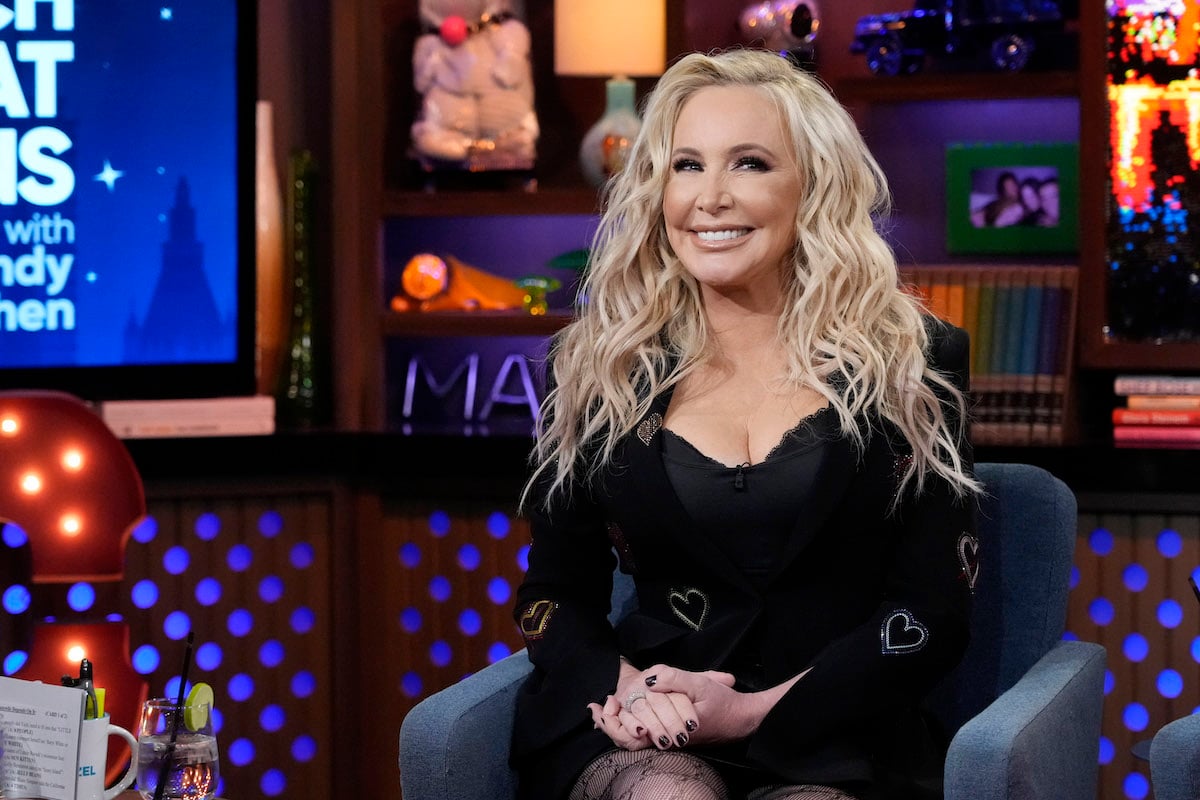 One of the biggest storylines in Season 16 of The Real Housewives of Orange County was Heather Dubrow's return to the series. The reality star, who left the series in 2016, was front and center for much of Season 16. For many viewers, Dubrow brought much-needed positive energy to the show. She advocated for her two LGBTQ daughters while tackling complicated relationships with fellow housewives.
Noella Bergener also had a prime storyline in Season 16, instigating drama with nearly every member of the cast and winding up in trouble more often than not.
According to Reality Tea, Bergener made an enemy out of Dr. Jen Armstrong well before the show started filming, only to have the bad blood intensify when Armstrong tried to convince other members of the cast that Bergener wasn't really married to her husband, James Bergener.
Shannon Beador debuted her recent facelift on the 'RHOC' reunion
The two-part reunion of RHOC was intense, with a lot of "wow" moments for fans. Most notably, Cohen asked Armstrong who had the best work done. Armstrong was only too happy to share her thoughts. "Shannon, you look great. You look very…" Armstrong said, gesturing to Beador's face.
"I had a facelift five weeks ago," Beador responded. Cohen responded with shock, while Armstrong simply said, "I can tell. It looks nice."
According to Bravo TV, Beador went on to describe, "The surgeon called [my boyfriend] John and said, 'I've never cut more skin out of a neck in my entire career than I have with Shannon's.'"
Dr. Jen Armstrong shared her plastic surgery advice
The other housewives had no problem sharing the unique ways they prepped for the reunion special. "My reunion prep was a colonoscopy. I thought I was gonna be skinny. I'm not even joking," Dubrow laughed. Emily Simpson said that she just "worked out" to get in tip-top shape for the production cameras.
"Heather, you said you pull your hair into a high pony so you don't have to get a facelift," Cohen joked, to which Dubrow acquiesced. When Cohen asked Armstrong to give her plastic surgery advice, the reality star said, "Well I do like some Sculptra, some botox, and I do those little maintenance things, but whatever makes you happy and makes you feel confident, that's what you do."
According to Bravo TV, Armstrong even admitted she has had some work done since wrapping filming on Season 16 of RHOC. She noted, "I've done Botox, filler, laser since the show wrapped and I would love to do some threads right after. That's my plan." Certainly, viewers have seen Armstrong doesn't mind dishing the dirt, especially when it comes to plastic surgery.