'RHOC's' Tamra Judge Says There's 1 Way to Know a Reality Star's True Character: 'Judge Them on Their Social Media'
Most viewers of reality shows know that the figures on the show play into personas and that editing can impact the story that's presented. That being said, it's still very common for audiences to form an opinion of a reality TV star based on the show. The Real Housewives franchise is particularly likely to receive this treatment; the format of the show can make it seem like it's a real reflection of these people's lives and personalities. However, Tamra Judge from The Real Housewives of Orange County has spoken out about this false perception. Judge is very willing to say that the personas on the show are edited to be more marketable, but she's also pointed out that it's possible to learn more about a reality star's real-life persona. So how does Judge think we should learn more about these stars?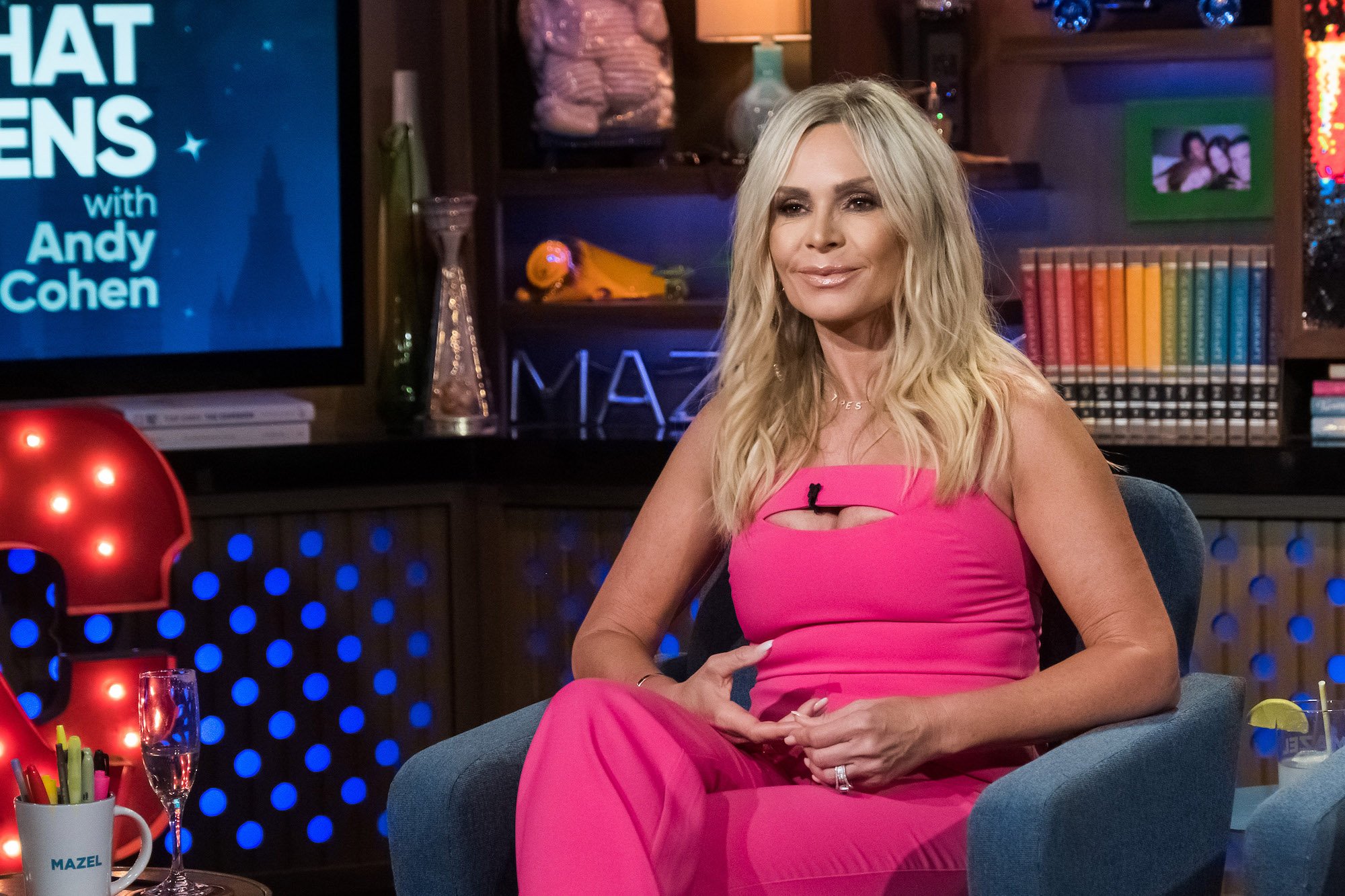 Tamra Judge and the 'Real Housewives'
The Real Housewives of Orange County premiered in 2006 and was the first show of the Real Housewives franchise. However, Tamra Judge would not appear on the show until a year later in the third season. At the time, she was married to her second husband, Simon Barney, though there was some tension within the family. By 2011 the two had divorced; in 2013 Tamra Judge married Eddie Judge. On the show, she was a member of the 'Tres Amigas' with costars Simone Beador and Vicki Gunvalson, which was a very popular trio.
More recently, however, Judge has left the show. Apparently, she was given a very short amount of screen time on the newest season and decided it wasn't worth it. Judge has her own businesses she's working on, but rumor has it there is a possibility that she could return for season 16.
Tamra Judge on social media
In a conversation with Danny Pellegrino on the Everything Iconic podcast, Pellegrino and Judge discussed how fans can learn about what reality stars are really like, particularly co-star Kelly Dodd. Recently, Kelly Dodd has come under fire for social media statements about the coronavirus (COVID-19) pandemic. On the podcast, Judge gave her opinion on these statements and pointed out that social media is often more candid:
Kelly has always been consistent. And I always say, 'You wanna judge somebody on reality TV, judge them on their social media.' Because it's not being edited. That's their true self. I think that it was reckless for her to say some of the things she's saying, being on a platform and putting out that news is just not very smart. I think she has an issue with drinking and getting on her phone and posting stuff she probably shouldn't.
It's a sensible statement — there's no editing room for Twitter or Instagram as there is for a show. And it's not the first time stars of the Real Housewives franchise have gotten into hot water on social media.
'Real Housewives of Orange County' and Twitter
Interestingly enough, Tamra Judge's own son has come under fire for social media comments. When Judge was still on the show, her adult son Spencer Vieth posted violent transphobic tweets, and Judge liked one of them. While she later clarified that she misunderstood Vieth's statements, her apology was seen as lacking to many transgender fans of the show.
Another Real Housewife who has had to face consequences for social media posts was Shannon Beador, who, in the midst of the deadly coronavirus (COVID-19) pandemic, took a trip to Mexico and posted on Instagram about it. Fans pointed out the insensitivity of this, and the situation wasn't fully resolved. Clearly, the polish we see on reality shows doesn't reflect the social media decisions that the stars sometimes make.