'RHOD': Mama Dee Might've Crossed the Line With Her Ugly Statement About D'Andra Simmons' Stepmother
'Real Housewives of Dallas' cast member Mama Dee recently said some harsh things about D'Andra Simmons' stepmother.
Bravo's show the Real Housewives of Dallas (RHOD) is famous for bringing familial relationship twists. In the recent turn of events, D'Andra Simmons reconnected with her estranged stepmother, Patsy, after 16 years. Patsy reached out to her step-daughter, Simmons, during season five of RHOD.
She informed her that her brother, Ross, just welcomed a new baby, and they should reconnect. The conversation opens up past wounds, and Simmons feels the need to mend differences with her stepmother and brother. Since they've had a troubled relationship in the past, it is impossible to predict if they will mend their differences.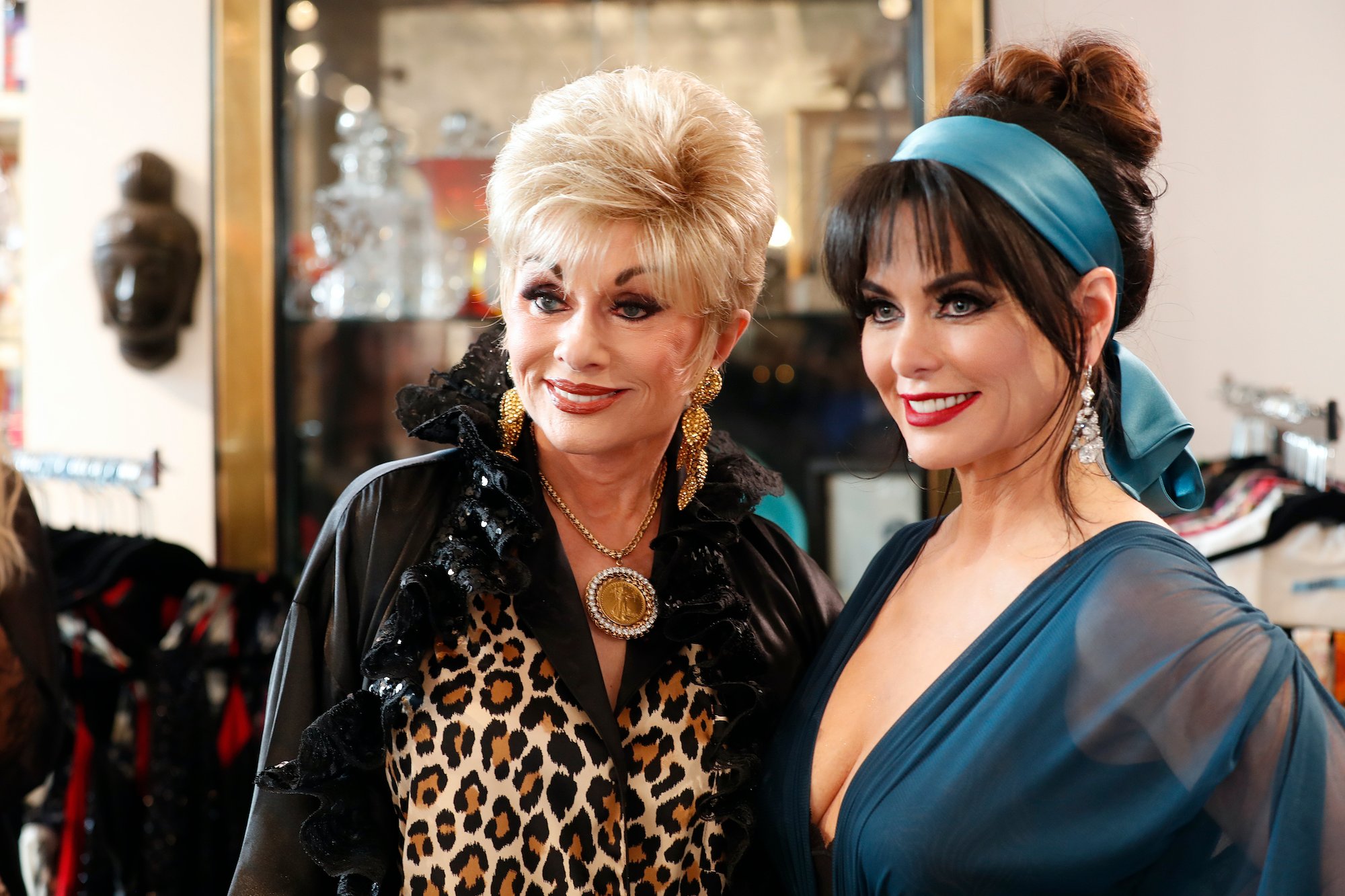 Who is Simmons' biological father?
Simmons posted on her Twitter that her biological father, Callaway, was of Scottish descent. According to Heavy, Mama Dee told Dallas Observer that she married Callaway, an eligible Dallas bachelor at the time because she had made up her mind she wasn't going to be poor all her life. Later, after a nasty divorce from Mama Dee, Callaway married Patsy.
Patsy and Callaway later adopted a son, Ross. According to Simmons, she referred to Callaway as a friend rather than her father. She also felt very close to her stepmom and connected better than her biological mother, Mama Dee. When Simmons was only six years old, Mama Dee got married to a wealthy businessman, Glen Simmons.
Simmons decided to drop her biological father's name, Callaway, and instead use her step-father's name, Simmons. Mama Dee accuses Simmons of changing her name for financial benefits. In her defense, she states that her step-father played the central role in raising her. To Simmons, he was more of a father than her biological father.
Simmons' family reaches a breaking point
Callaway was battling ataxia and alcoholism, and his mindset was quite unstable. He later died by suicide after Simmons' wedding. Callaway left behind two conflicting wills, one which stated that his daughter should inherit all his wealth and the other one stated that his wife and son should also have a share of his wealth.
The conflicting wills led to a legal battle between Simmons and her stepmom and brother. Simmons won the legal battle after the devastating legal process and unending arguments among the three family members. The situation led to an intense relationship, and they parted ways.
Mama Dee slams Simmons stepmother
Simmons told Distractify that she was planning on meeting up with her stepmother and brother. According to her, it was serendipitous that her stepmom reached out.
According to Nicki Swift, Simmons informed her mother and husband, Jeremy Lock that she wishes to reconnect with her father's family. Lock is a warm and charismatic character and even offers to take Simmons to meet her stepmother. On the other hand, Mama Dee does not take the idea lightly and openly discourages her daughter.
In season five, giving her testimony, Mama Dee says that, when Callaway married Patsy, she openly told him that she couldn't believe he had married someone that unattractive and that it would cause a problem. In response, Callaway told her that this time he didn't marry for beauty like the first time.
Mama Dee was furious and made some mean comments about Patsy, suggesting that Callaway pays for Patsy to get a nose job, in her snide remarks, comparing her to the Beverly Hillbillies, according to Bravo.
In her comments, Mama Dee states that Simmons's stepmother is bitter and arrogant and only wants to hurt her. She further advises Simmons not to take any crap from Patsy, and she should not allow her to walk over her life after 16 years.
Simmons does not take her mother's blunt comments seriously and decides to meet her stepmother. Although their conversation is not filmed, Simmons tells Lock that her brother is unwilling to reconcile with her. The RHOD show will continue to reveal additional twists in the relationship of Simmons and Patsy.