'RHONY': Ramona Singer's Bad Behavior Holds an Important Distinction in Real Housewives History
Admit it: Bravo's Real Housewives of New York is your guilty pleasure. Thankfully, you don't have to feel too guilty about loving this drama-filled reality show, because it seems like most of the nation can't help but love it, either. The drama never ends between the wealthy, catty housewives in different cities, and some of the fights are like train wrecks: they make us uncomfortable, but we can't look away.
One of the most outrageous things about Real Housewives is that although the show is produced just like any other reality show, the anger that the cast members seem to feel appears to be genuine. In fact, the stars of the show become so upset with one another that sometimes, the drama leaks out of the actual episodes and into the cast reunions. Real Housewives of New York star Ramona Singer led the way when it came to drama queen behavior on the reunion sets.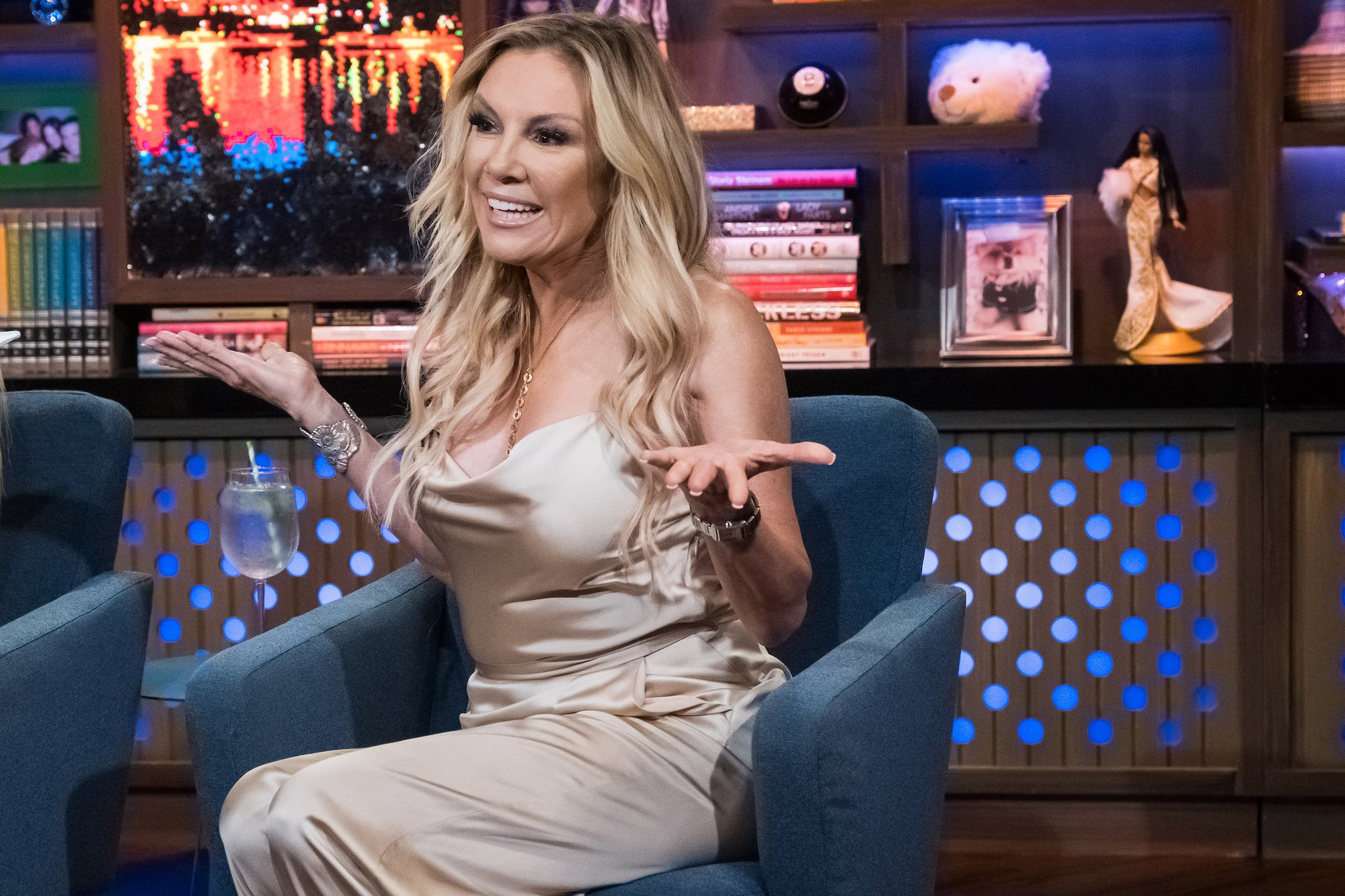 Who is Ramona Singer?
For those not-in-the-know (or who just can't keep up with the who's who of all the RHONY series), Ramona Singer stars in Bravo's Real Housewives of New York City, which premiered all the way back in 2008. Although there are different housewives arriving with each new season (and others leaving), Singer has been around since season 1 and is still, remarkably, part of the main cast – 12 seasons later. She is known to be full of drama (what "housewife" isn't?) and has even taken part in the iconic Real Housewives  "drink throw", throwing a glass of wine in co-star Kristen Taekman's face on two separate occasions, as reported by Mic.
Although obviously, Singer's role on RHONY is her primary claim-to-fame, she also is known as an entrepreneur, and owns her own anti-aging skincare line called Ageless by Ramona.
Singer was the first to walk off a 'Real Housewives' reunion set
As we said, not only are the main episodes of Real Housewives full of drama – the reunion shows are as well. In these reunion shows, the cast of Real Housewives is brought together to talk about events that have transpired during the show.
Although things always get heated whenever any of the housewives are brought together, Singer displayed spectacularly bad behavior during the Real Housewives of New York Season 1 reunion when she walked off set – something that none of the other housewives had even dreamed of doing at the time. Her reason for walking away? The group started discussing Housewife Alex McCord's leaked nude photos.
When the subject came up, Singer said she needed to go to the "ladies' room" and walked offset. Later, she admitted that the topic of conversation made her feel uncomfortable. That's as good of a reason as any to walk off set – leaked nude photos are just wrong, although McCord herself, at the time, claimed to be proud of them.
Other 'Real Housewives' walk-offs
Since Singer debuted the practice, there have been many other iconic walk-offs from the set of Real Housewives reunions. One of the most spectacular was the fight between Real Housewives of New Jersey stars Teresa Giudice and Danielle Staub. Giudice, becoming enraged after Staub started talking about her family, needs to be held back by the show's host while Straub calmly saunters off the stage.
Another notable example of a Real Housewives walk-off is when Camille Grammer unzipped her dress as she walked off stage. She became upset because castmates stated that the best part of attending her wedding was leaving it, and in her haste to get her microphone off and leave the reunion, she started to undress herself.
One thing we can always count on the ladies of Real Housewives for is juicy drama. As terrible as it seems, we hope they never stop providing us with entertainment!