'RHONY' Reunion Postponed? Inside the Drama That Has the Season 13 Sitdown Put Off 'Indefinitely'
Will fans get a RHONY season 13 reunion? The Real Housewives of New York is in some serious trouble, according to numerous reports. Amid plummeting ratings and cast chaos, one insider claims that "all hell is breaking loose."
With the season 13 RHONY reunion reportedly postponed "indefinitely," could this be the end of the long-running Bravo series?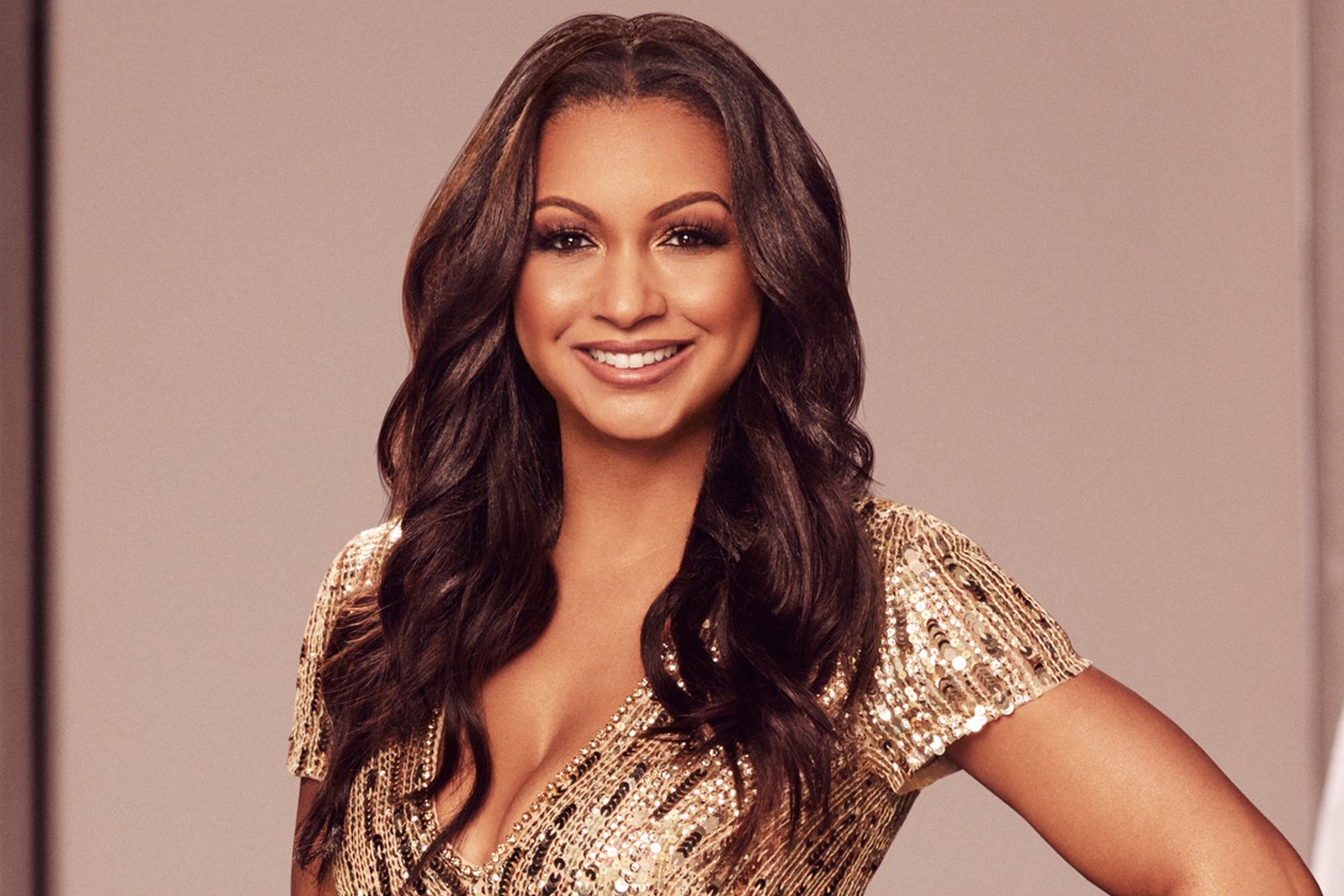 There's a rift between one 'Real Housewives of New York' star and the rest of the cast
According to The Daily Mail, there's been a breakdown between star Eboni K. Williams and the rest of the RHONY cast. The rift has reportedly grown so toxic, that there's no guarantee there will be a season 13 reunion. One insider says that the fear is there's "no going forward and no coming back."
"At this point, they could just shut it down. Eboni's saying she's traumatized; the rest of the ladies are just shocked," the source dished. "I don't know how they sit down together and figure this out. I don't know if it's even possible."
Eboni Williams has made some harsh accusations
Season 13 was Eboni's first on RHONY, and as the first black member of the cast she had an agenda of race and social justice. She wasn't able to avoid criticism, though, as she was branded "preachy" and "woke."
Since filming wrapped, Eboni has increased the harsh comments and accusations against her co-stars. In a recent interview, she compared the women to "white supremacists" and claimed they treated her as "less than human."
"As long as I hold the apple, I'm going to use the platform according to my discretion and my discretion is that they were allowed to have an all-white, pretty ridiculous f—ing show for 12 years, that I enjoyed too! But now I'm here…Imma talk about Black excellence all day," Eboni told Insider.
Will there be a season 13 'RHONY' reunion?
In July, it was revealed that the season 13 RHONY reunion taping scheduled for August 5 had been delayed until September. Now, it's been put off "indefinitely," and stars Ramona Singer and Luann de Lesseps have been left "reeling" in the wake of Eboni's accusations.
"[The women] were under attack and the network was shocked. She [Eboni] has put everyone in a really s****y position," a source explained. "What makes it even harder to stomach is the level of her hypocrisy."
Another insider added, "All hell is breaking loose behind the scenes at the Real Housewives of New York. While the cameras are down, the drama is continuing."
Is Eboni Williams the reason there may not be a 'RHONY' reunion?
RHONY recently aired its lowest-rated episode of all-time, with just 764,000 live viewers tuning in. Insiders say that filming for season 13 ended with the women as friends. But as soon as the episodes started airing, Eboni "went to war" against Ramona and Luann. Which the insider believes is the reason for the falling ratings each week.
"Our viewers don't want to be lectured to. They want a fun show – tipsy, middle aged women with money fighting about petty stuff. Yes – let's talk about the important issues facing our nation – but this cannot be the center of our show," the insider explained.
Did Ramona Singer pull out of the 'RHONY' reunion?
The source added that "the talk of the network" is Eboni's demand that Ramona be demoted to a friend for season 14, so that the show can be centered around her moving forward. The insider also noted that Eboni will be pushing a lot of anti-Ramona media in the coming weeks to get viewers on her side.
"The Countess is uncomfortable to film with Eboni as she is concerned that she will be made to look like a racist for speaking up when she felt defamed in her own home," the insider explained. "Ramona is p–sed that someone is leaking against her and that false stories are coming out painting her as a nightmare who is about to be fired."
One outlet is reporting that Ramona pulled out of the RHONY reunion because she heard she was being demoted. But the insider says that she "isn't going anywhere" and the story is "complete rubbish."
New episodes of Real Housewives of New York air Tuesday nights on Bravo.