'RHOP': Robyn Dixon's 5-Carat Engagement Ring Is Worth Nearly $8,000
Bravo has managed to create one of the most lucrative franchises in the television industry. The Real Housewives of Orange County was the first to premiere back in 2006, and the rest is seemingly history. Cast after cast was put together in popular areas around the country to execute and depict this incredibly successful concept. The Real Housewives of Potomac (RHOP) is one of the many series to be welcomed into the group. RHOP first launched in 2016, and the show just finished airing the 5th season.
Gizelle Bryant, Karen Huger, Ashley Darby, Robyn Dixon, Monique Samuels, Candiace Dillard Bassett, and Wendy Osefo are the beloved cast members of The Real Housewives of Potomac. Much of the series' newest season had a lot to do with Candiace and her drama. From Gizelle to Monique, season five of The Real Housewives of Potomacdefinitely seemed to highlight the ladies' true colors. However, not all of the drama and hype were negative. Viewers and fans of RHOP got to watch Robyn's love story and engagement come full-circle in the season finale. Find out all the details behind the momentous decision, and of course, the ring that everyone is talking about.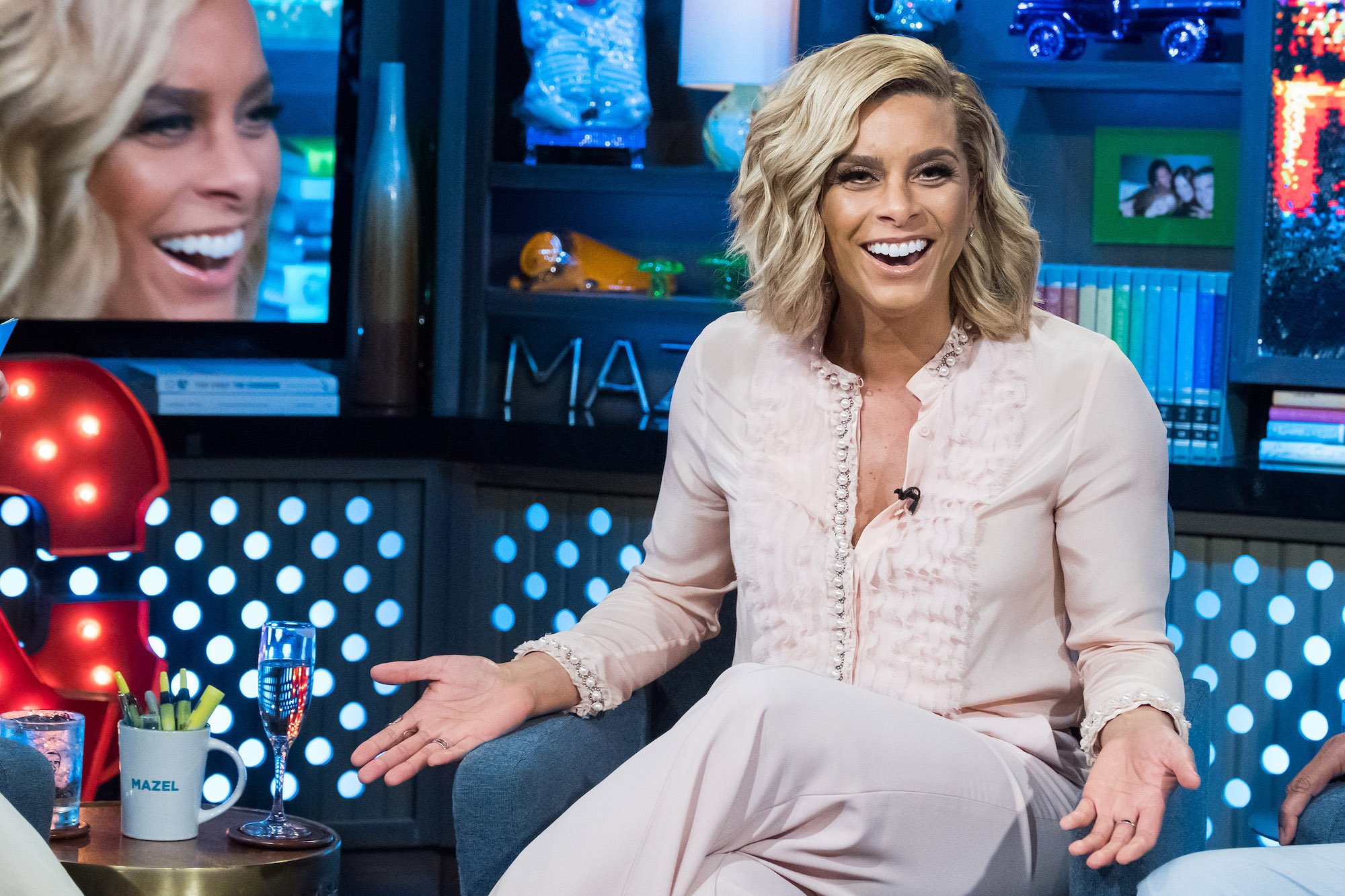 A look back at Robyn Dixon and Juan Dixon's relationship
RELATED: 'RHOP' Stars Robyn Dixon and Juan Dixon Have Reconciled but Why Did They Break up the First Time?
When Bravo released the first season of The Real Housewives of Potomac viewers instantly got to see an up-close perspective of Robyn Dixon's Complex Relationship. Robyn married Juan back in 2005, but the couple got divorced in 2012. Flash forward to the RHOP premiere, and though they weren't together, Robyn and Juan were still living together in the same house. Some of this can be chalked up to co-parenting purposes, but, in reflection, it seems like the couple maybe never really wanted to call it quits. 
In 2016, Robyn shared with The Sun that they were basically back together, but as viewers and audiences saw, the couple still had a few things to work on. Over the seasons the pair's love and commitment to one another seem to grow, and, for the second time, the couple is engaged to be married. 
Robyn Dixon's recent engagement
RELATED: 'RHOP': Ashley Darby Reveals Why Michael Darby Initially Thought Juan Dixon Wouldn't Propose
Throughout season 5 fans of The Real Housewives of Potomac got to watch as Juan carefully and excitedly began preparing for his happily-ever-after with Robyn. Viewers got to see Juan turn to Robyn's good friend and castmate Gizelle Bryant for help in pulling off his grand and romantic gesture. Robyn shared with Bravo just how much the proposal meant to her. The reality television star gushed, "Juan gave the sweetest speech and set the whole room into an uproar when he got down on one knee! It was truly a special night and is definitely much sweeter the second time around. Oh, and he knows me well and got my ring just right!" Speaking of the ring, take a closer look at the beautiful piece of jewelry that so many people are talking about. 
Robyn Dixon's 5-Carat Engagement Ring Is Worth Nearly $8,000
RELATED: Robyn Dixon May Be Gone for 'RHOP' Season 6, Per Report
It definitely seems like Juan Dixon knows what he is doing. Robyn's followers and fans were blown away at the 5-carat engagement ring Juan presented her with. Nicole Kopeman, the designer of the ring, shared that Juan was incredibly involved in the design process. Juan and Kopeman decided on a Morganite center as a subtle nod to Robyn's love for pink. The ring is estimated to cost nearly $8,000. Robyn seems smitten with the engagement and, of course, the precious gemstone set in 18k white gold. Robyn Dixon isn't the only celebrity known for rocking Nicole Rose Jewelry. Khloé Kardashian, Ariana Grande, Kyle Richards, and many other celebrities are known for buying and wearing Kopeman's beautiful bling.