'RHOP' Star, Candiace Dillard, Blasts Kim Kardashian West After Kanye's Latest Rant
Kanye West has fans worried. 'RHOP's' Candiace Dillard is blasting Kim Kardashian and her family, claiming they don't care about Kanye.
Kanye West's recent campaign rally speech has many concerned about Kanye's mental health. While West's fans and industry colleagues are calling for the rapper to get help, others are questioning what his wife is doing to assist him. RHOP star Candice Dillard took a more vocal approach, seemingly blaming Kim and her family for not intervening.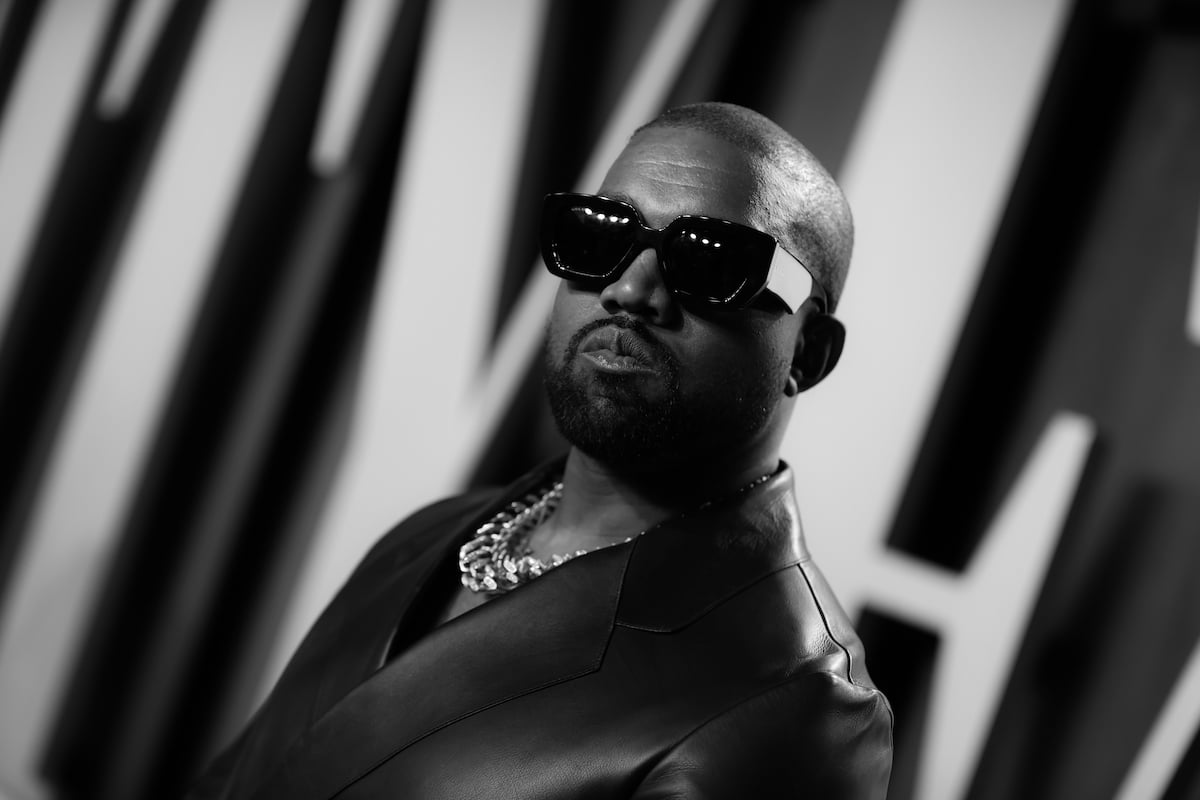 Candiace Dillard slams Kim Kardashian West after Kanye's campaign rally speech
Dillard posted a series of videos to her Instagram page after clips of Kanye's rally surfaced online. Kanye jumped from subject to subject, speaking on everything from his views on abortion to denouncing the work of Harriet Tubman. 
Kanye also shared extremely personal information about his own life, including how his father preferred that his mother terminate her pregnancy while carrying him. He also revealed that he and Kim considered not having their first daughter, North.
Kanye seemingly admitted that revealing the information would cause problems in his marriage, saying that Kim would possibly divorce him after the video went viral.
One person who called into question Kim's influence, or lack thereof on Kanye, is Dillard. She also grouped Kim's famous family into the equation.
"The Kardashians don't give a fuck about Kanye West. They could give zero fucks about Kanye West, the man, the person, the black man, the black person. They could give zero. And if that was never clear to you before, let this circus be the exact example you need to see that," Dillard said.
"I cannot ignore what everyone has been saying, what everyone has always said about all of them. All of those women who conveniently happened to end up with black men," she continued. "Because if my husband was out in the public eye having a manic episode…having mental breakdowns…and making a complete mockery of our political system. I would be gearing to enroll him in a conservatorship."
Dillard added that she believes Kanye needs to be committed to a mental health facility for acute observation and specialized treatment. 
Friends and family of Kanye West are reportedly shocked and worried about him
The Blast reports that the Kardashian family were initially under the impression that Kanye was in the middle of a bipolar episode with hopes that he'd come out of it. But after his rally, the Kardashians allegedly became worried.
People Magazine reports that Kim is "furious" with Kanye for speaking about her pregnancy with North and the alleged discussion of abortion upon discovering Kim was pregnant. 
Related: Kim Kardashian and Kanye West's Marriage Is Reportedly Struggling Even More Through Quarantine
"She loves her kids tremendously and wants to protect them," a source told People. "Her favorite thing in the world is being a mom."
The source also revealed that new problems have arisen in the West household due to Kanye's latest incident. The Kardashian family is said to be concerned for Kanye, with Kim particularly stressed. 
Kanye admitted that he was diagnosed with bipolar disorder. He later claimed that he was misdiagnosed and was experiencing sleep deprivation. Kim later retracted those statements, with Kanye reconfirming his diagnosis.
As of today, the Kardashian family has not publicly spoken about Kanye's current state.