Heather Gay's Ex-Husband Legally Trademarked the Term 'Mormon Royalty' After the 'RHOSLC' Star Revealed Her Family Lineage
The Real Housewives of Salt Lake City (RHOSLC) is one of the latest entries in Bravo's legendary Real Housewives franchise. The 10th installment in the hit franchise, the series premiered on Bravo in late 2021. With a cast that features fan-favorite characters such as Meredith Marks, Lisa Barlow, and Heather Gay, The Real Housewives of Salt Lake City has quickly become one of the most popular reality shows on television. With RHOSLC becoming even bigger as the days go on, many fans are questioning what the term "Mormon royalty" means since it has been featured frequently on the series. 
What does Mormon royalty mean?
The Real Housewives of Salt Lake City is set in Utah, a state that is notable for being a beacon of the Mormon religion. Several members of the show are a part of the Mormon faith, including Lisa Barlow. Throughout the series, some cast members have used the term "Mormon royalty," leading many viewers to wonder if that is an official designation or just a slang term.
Some fans on Reddit started discussing the term in late 2021, with one poster writing that "Mormon royalty" is "made up term by Bravo to give this show some more glitz and glam. It is meant to connect to a desire to see inside the life of people in power." Another poster wrote "they use that term for all of the different cities. "Beverly Hills Royalty" "New York Royalty". I guess Mormon vs Utah royalty makes people more interested." There's a little more to the term than that, however. According to The Sun, members of Mormon royalty are commonly referred to as being members of high-ranking Mormon families or current members of the church. This is backed up by a report from Ex Mormon, suggesting that church members known as Mormon royalty are often given special treatment by other church elders and parishioners. 
'RHOSLCA' cast members Heather Gay and Lisa Barlow are Mormon royalty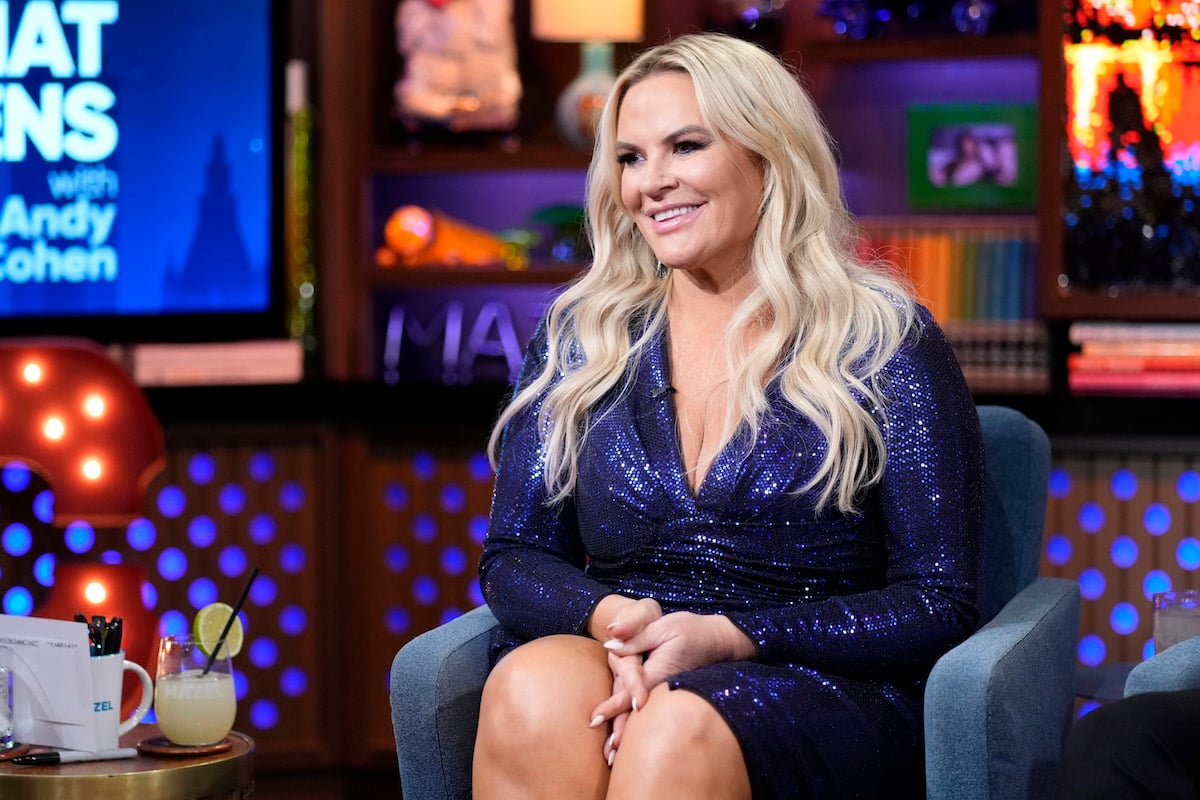 Gay has a special tie to the term Mormon royalty. According to the report from The Sun, Gay was a devout Mormon from birth and was raised in an exclusive environment. Her marriage to a high-ranking member of Mormon royalty solidified her status.
"I am a purebred, pedigreed, pioneer, Mormon," Gay said in an interview early on in the series. "My ancestors came across the plains as pioneers."
Barlow, another Mormon cast member of RHOSLCA, converted to Mormonism as a child and was raised as a practicing Mormon. However, she's been open about her desire to do "Mormonism her way," and doesn't always adhere to the strict guidelines of the religion.
In 2015, Gay and her husband went through a divorce. The split from her husband not only shook up Gay's love life, but it affected her attitude toward the church, as well. Gay distanced herself from Mormonism after the divorce, even as her husband went on to legally trademark the term "Mormon royalty." According to Monsters & Critics, the label started gaining prominence amongst Gay's inner circle thanks to her family's association with the famed film producer Howard Hughes. 
Heather Gay left the Mormon faith after her divorce
In November 2020, Gay sat down with The Salt Lake Tribune to discuss her attitude toward religion—and why she has taken a step back from Mormonism. "When it came down to it," she said of her decision to exit the church publicly. "I thought if I'm going to leave the Mormon Church, this is the way to do it. I was kind of sick of living in the shadows. I don't want to say double life, but I was transitioning out of the faith very slowly — like a slow bleed."
She also revealed that she was "devastated" by her 2015 divorce, admitting that she felt a strong sense of failure. These days, she describes herself as a "good Mormon gone bad." For fans, the drama makes for extremely entertaining television.