'RHOSLC': Jen Shah's Husband Sharrieff Shah Isn't Even the Utah Utes' Head Coach
The Real Housewives franchise is full of diverse and dynamic personalities, but not many can steal a stage like Jen Shah and her husband on the premiere of Real Housewives of Salt Lake City.
Shah has a loud personality and always goes big no matter what she's doing. Not to mention she's no stranger to controversy and drama with other cast members, making her perfect for TV. 
The successful entrepreneur is married to Sharrieff Shah and makes him and her love for him a focal point for RHOSLC season one. Despite calling him 'Coach Shah' numerous times, you'd be shocked to know he isn't actually Utah Utes head coach like everyone assumed.
'RHOSLC' star Jen Shah and her business ventures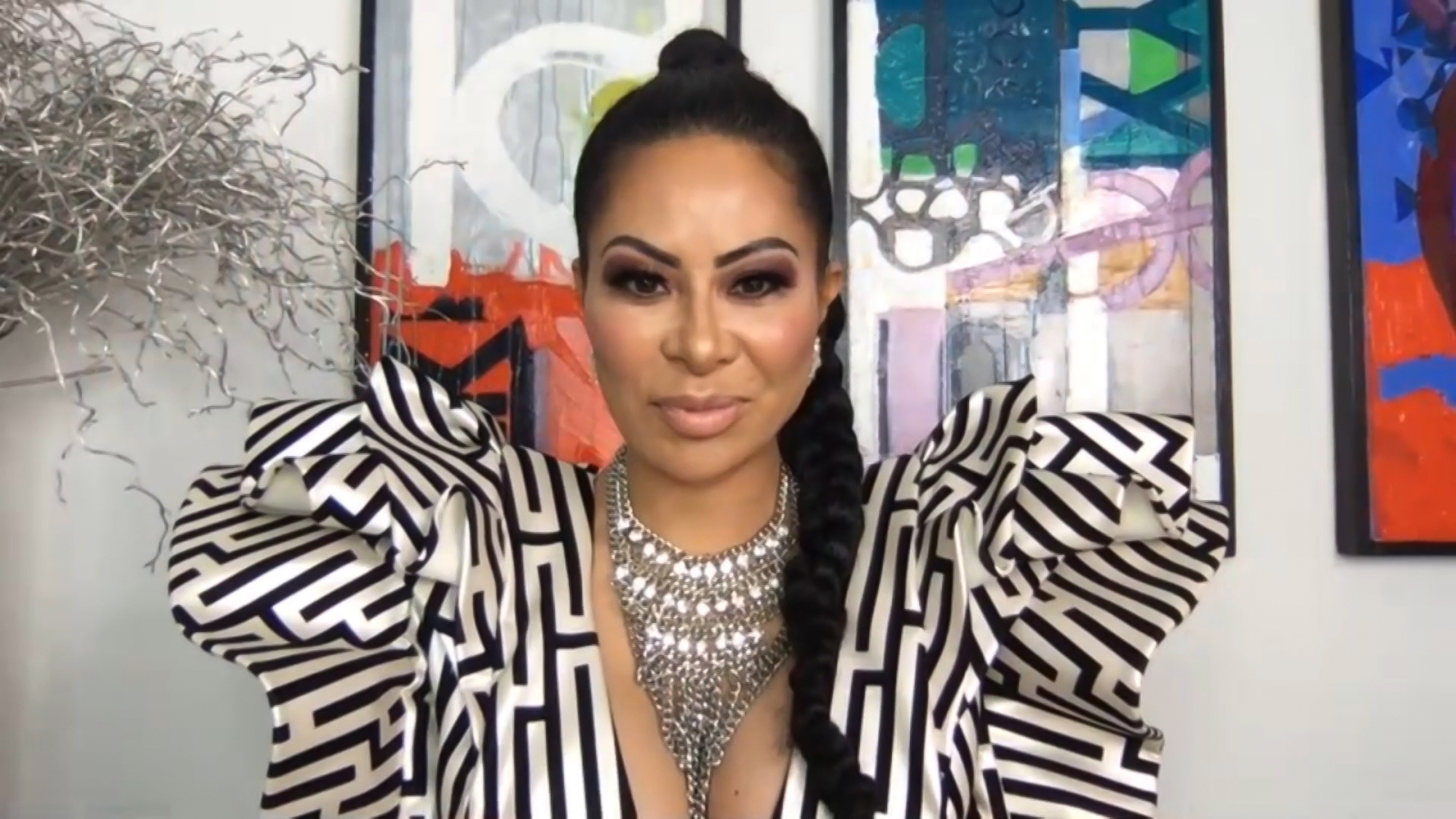 Entering into the Real Housewives franchise in late 2020, reality TV fans got a glimpse of Shah's big personality and entrepreneurial ambition. She's quick to tell her piece and be done with it, but she's quicker to own up to her mistakes if she felt she made any.
Surprisingly bigger than her outgoing personality is her success in business. Shah owns and runs three marketing companies — JXA Fashion, Shah Beauty, and The Real Shah Lashes — with over two decades of marketing experience in infomercials, print campaigns, and more. This is in addition to her recent success with RHOSLC as a full-time cast member.
Her Bravo bio describes her as "the queen of her house and her businesses as the CEO of three marketing companies [who has] an extravagant personality, sharp tongue, [and] can go from 0 to 100 very quickly, but usually comes back with apologies and love.
In the first season, she calls her husband 'Coach Shah'
The RHOSLC star is married to lawyer/college coach Sharrieff Shah. Together, they have two kids — Sharrieff Shah Jr., born in '94, and Omar Shah, born in 2003. It may not come as a big surprise since Coach Shah has a lot of history with football, but both sons play on their school teams and show a lot of potential in the sport.
On several occasions, Shah has referred to her husband as 'Coach Shah' and contacted him for his 'daily pep talks' to get her through whatever issues she's working through that day. He's known for being really good at solving problems and talking people up when they need to hear it most — a trait that would come in handy for a college football head coach.
What Sharrieff Shah actually does at the University of Utah
Nonetheless, Coach Shah isn't the head coach of the University of Utah. Instead, he has been the Utah Utes' cornerbacks and special teams coordinator for nine seasons.
"ESPN.com dubbed him one of '10 coaches who adapt and thrive' in 2014, and five of his players went on to play in the NFL," Bustle reports. "[While] practicing law, Sharrieff trained players for the NFL Combine [and worked] as a certified agent through the NFL Player Association (NFLPA) from 1996 to 2002."
As a Utah football coach and lawyer, Decider reports that Coach Shah pulls in almost $500,000 annually in addition to Jen Shah's net worth of around $3 million.
Jen Shah's husband Sharrieff Shah may not be the Utah Utes' head coach like many fans assumed, but he has certainly established himself in the industry.  Chances are, people are going to hear his name more often, and he might even make it to the head coach position in the near future. If there is one thing fans know about the Shah family so far, it is that they all love football, and they're very ambitious.