'RHSLC': This Is Why Mary Cosby Married Her Step-Grandfather
The Real Housewives franchise is one that has been around for years, and to many fans, the shows are a mainstay of reality television. Many of the shows, including The Real Housewives of Atlanta, are now considered to be classics, but new spinoffs continue to debut nearly every year. On November 11th, 2020, a brand-new installment of the franchise premiered: The Real Housewives of Salt Lake City. The new show is already receiving a significant amount of buzz, especially one cast member, a woman who is making headlines due to her very unconventional marriage.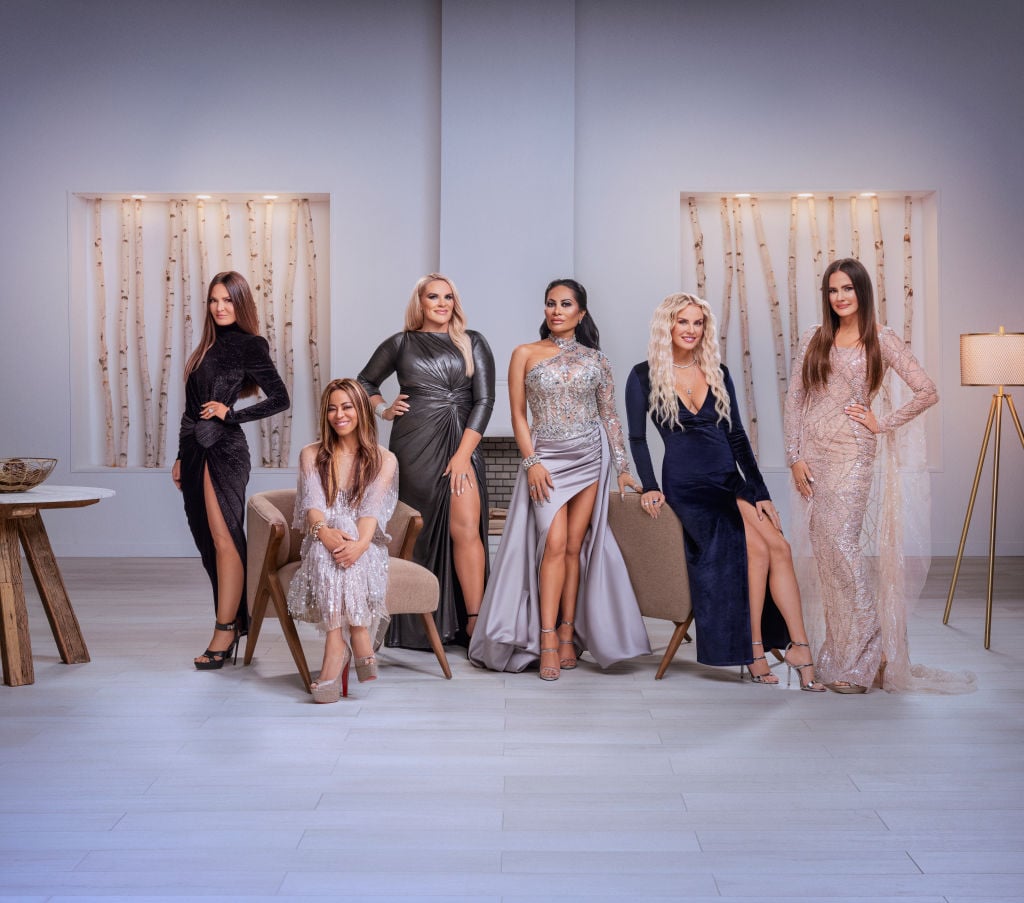 'The Real Housewives of Salt Lake City' is already a hit
As early as January 2020, Bravo showrunner and celebrity reporter Andy Cohen was teasing the brand-new series. Cohen revealed that fans who tune into the new series, The Real Housewives of Salt Lake City, should: "expect mountains, expect snow and expect, you know, some Mormons. What would a Mormon Housewife look like? Stay tuned." Cohen also opened up about how network executives focused on the Salt Lake City area, stating that "a production company brought us unbelievable women, and the cool thing about Salt Lake City is, they're leading these aspirational lives. When you look at the footage, it is a fantasy life. For me, just the snow and the scenery and the lifestyle, it's really cool."
The series features a host of new faces, including Heather Gay, Meredith Marks, Mary Cosby, Lisa Barlow, Whitney Rose, and Jen Shah. While all the women have their own interesting storylines in place, it is Mary Cosby who has far and away captured fans' imagination. 
Who is Mary Cosby?
Mary Cosby has a fascinating story that immediately began making headlines. Cosby, according to Bravo, has a "penchant for God, couture, and only the finest champagne." Cosby is a Pentecostal First Lady who presides over a very lucrative empire of restaurants and churches. Although she has a very interesting business life and a taste for the finer things, it is Cosby's marriage that is really putting her at odds with other women on The Real Housewives of Salt Lake City.
Reportedly, Cosby married her husband, Bishop Robert Cosby, in 1998. At the time, Cosby was only twenty-four years old to her husband's forty-five years of age. Still, the age gap isn't the most shocking part of her marriage — it is the fact that Cosby was previously linked to the man that became her husband through a distinct familial connection. 
Why did Mary Cosby marry her step-grandfather?
The Bravo website describes the circumstances of Mary Cosby's marriage as follows: "The caveat in her taking over the family business was that she marry her late grandmother's second husband, Robert Cosby Sr. They have since been married for 20 years and have one teenage son together." Although it might seem shocking that Cosby is married to her step-grandfather, the reality star recently opened up about the unique reason why she feels as though everything has worked out as it meant to. Cosby stated, "we were kind of a, I would say, an arranged marriage. It was kind of in my grandma's will for us to marry."
According to People, her grandmother said, "'If anything ever happens to me, Bobby, I want you to marry one of my girls because they'll look out for you,'" she said. The star admitted that she hears the backlash about her marriage, but she maintains that she is "blessed" to have her husband and that the two are quite happy together, in spite of their substantial age gap.