Rhylee From 'Below Deck': 'If They Were Smart, They'd Bring Me Back on Sandy's Season'
Rhylee Gerber from Below Deck said she'd be game to return to the series – but head over to Below Deck Mediterranean and work for Captain Sandy Yawn.
Gerber said she's definitely moved on from the show but when asked if she'd consider returning, she said a switch over to Med might be interesting. She also revealed that she was supposed to be on Below Deck Galley Talk but logistics stood in the way.
Rhylee Gerber would consider a run on 'Below Deck Mediterranean'
Gerber appeared on Another Below Deck Podcast Patreon., which is when she was asked if she ever considered returning. "If they were smart, they'd bring me back on Sandy's season," she said. "And if they were really smart, they would bring me back on [Captain] Lee's [Rosbach] season and let me like f*** up on Lee's season [laughs]."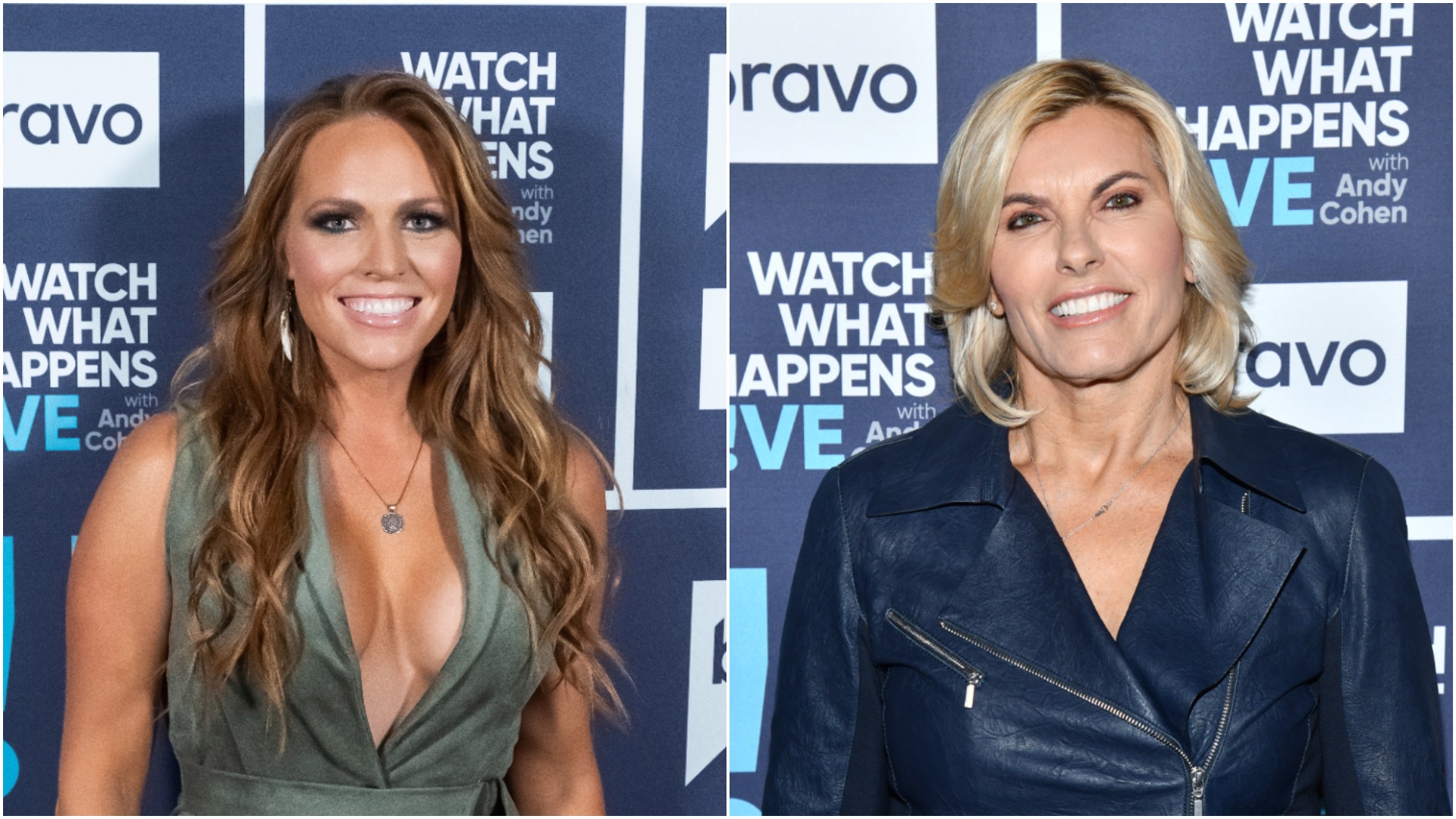 She also shared that Below Deck Galley Talk producers approached her about doing the show. "The Galley Talk [producers] approached me before when they were first doing it, at that time I was in Montana and on a ranch. And they asked me who was I near. And I was like I'm in Montana on a ranch I don't know. So they weren't going to pay for any flights to go anywhere. Like right now, Colin [Macy-O'Toole], he has to pay for his own flight to Ft. Lauderdale."
She feels like she could learn a lot from Captain Sandy too
Gerber said she'd love to tackle the bosun position and thinks Yawn would be a great teacher. "I feel like I would've gotten into a boson position with Captain Sandy," she said on the Behind the Velvet Rope with David Yontef podcast in 2020.
"And I could also have learned quite a bit more as to the workings of a yacht, because even now, and I've said this to fans that are, you know, as supportive me or, or not, you know, there's still a lot I need to know about working on deck with that kind of boat," she said.
RELATED: 'Below Deck': Is Rhylee Gerber Returning to Reality Television?
"People are very quick to insult and judge it," she continued. "And this is one thing I always cracked up about. I've never operated a large yacht, you know, a large sailing vessel, anything like that."
Rhylee Gerber also had a good conversation with Captain Sandy before the 'Below Deck' Season 7 reunion
Gerber also chatted with Yawn prior to the Below Deck Season 7 reunion when she had to deal with Ashton Pienaar. Yawn said she could tell Gerber is a good person with a heart of gold.
"I feel like I have a pretty good people meter on who's good and who isn't," Yawn told Showbiz Cheat Sheet. "Rhylee has a good soul. Rhylee has a heart of gold and is selfless. She thinks about other people and is gracious. Also, she is generous with her relationships, and she shows up for people."
RELATED: 'Below Deck': Kate Chastain Reveals How She and Rhylee Gerber Got Busted Behind the Scenes
"Rhylee has all these wonderful characteristics," Yawn added. "She just has to learn not to react. And it's not about 'I want to get my opinion across.' It doesn't matter. What matters is how you feel. So if you're being mistreated, then you should be able to go and talk to the captain. And the captain should be able to hear that."
At the time, Gerber echoed a sentiment with Showbiz Cheat Sheet she shared on Another Below Deck Podcast. "I need to stay true and authentic to myself but also realize that there's a more diplomatic way to handle things," she said. "It is a matter of me approaching things differently and not being so explosive."