Is 'Rhythm + Flow' Season 2 Still Happening?
What's going on with Rhythm + Flow Season 2? That's a question many are wondering after waiting nearly two years for its return. Netflix did not immediately answer requests for comment, but here's what we know from reports.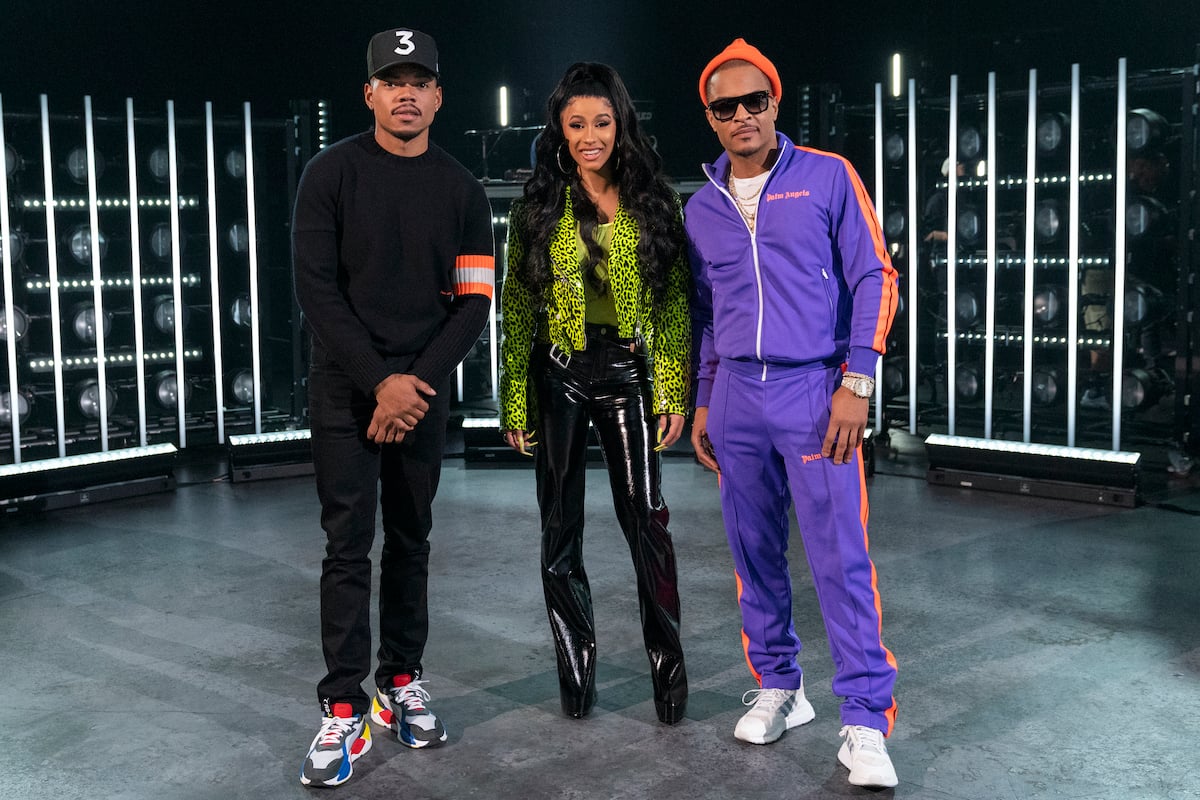 Netflix has renewed 'Rhythm + Flow'
The first season of Rhythm + Flow was a huge draw for Netflix.
The show, which follows artists Cardi B, Chance the Rapper, and T.I. as they travel the country looking for music's next big star, was released in October 2019 to positive reviews. Fans and critics both enjoyed the format, the genuine talent it featured, and the personalities on the show. It was no surprise, then, that Netflix decided to do another season. It was renewed in March of 2020 along with shows Love Is Blind, The Circle, and Sparking Joy.
"It's been incredible to see Netflix members everywhere respond to the raw, authentic stories of real people and real stakes," Netflix executive Brandon Riegg said at the time, in a statement shared with Variety. "We pride ourselves on creating a favorite show for any taste, and we're thrilled fans embraced all of these series with such enthusiasm and shared passion. We look forward to sparking more joy for our members."
As far as the judges on the second season of Rhythm + Flow, Chance the Rapper confirmed in a tweet that he, Cardi B, and T.I. would all be back in their chairs.
The current status of the show
Auditions for Rhythm + Flow Season 2 opened up in March of 2020. The hosts all shared messages on their Twitter accounts at the time encouraging artists to sign up on the Rhythm + Flow website to try out for the next season. "we want to see you on S2!!!" T.I.'s tweet said in part.
Applications are now closed, according to a statement on the website. But, of course, the contestants selected are a secret until the show airs.
Complex previously reported that the show would return at some point in 2021. It's unclear how the crew was able to manage filming as the coronavirus (COVID-19) pandemic raged on. But shows such as American Idol were able to circumvent COVID restrictions by having virtual tryouts, via USA Today.
The result of 'Rhythm + Flow' Season 1
The first season of Rhythm + Flow crowned Inglewood, California rapper D Smoke as its winner. The rapper beat out finalists Flawless Real Talk, Londynn B, and Troyman to win the $250,000 grand prize after wowing the judges with a performance of his song "Last Supper." D Smoke has continued to see success since the show ended, notably snagging a nomination for Best Rap Album at the 2020 Grammy Awards for his "Black Habits" project.