Richard Burton Gave Elizabeth Taylor an Unexpected Jewelry Piece the First Time He Proposed
Elizabeth Taylor and Richard Burton's romance was one of the most volatile yet awe-inspiring celebrity love stories in history.
The couple's on-again-off-again relationship was filled with irresistible chemistry, heated fights, and a luxurious lifestyle that lasted more than a decade. Though their romance was met with scrutiny from the public and the media, Taylor and Burton's love for each other was undeniable from the start.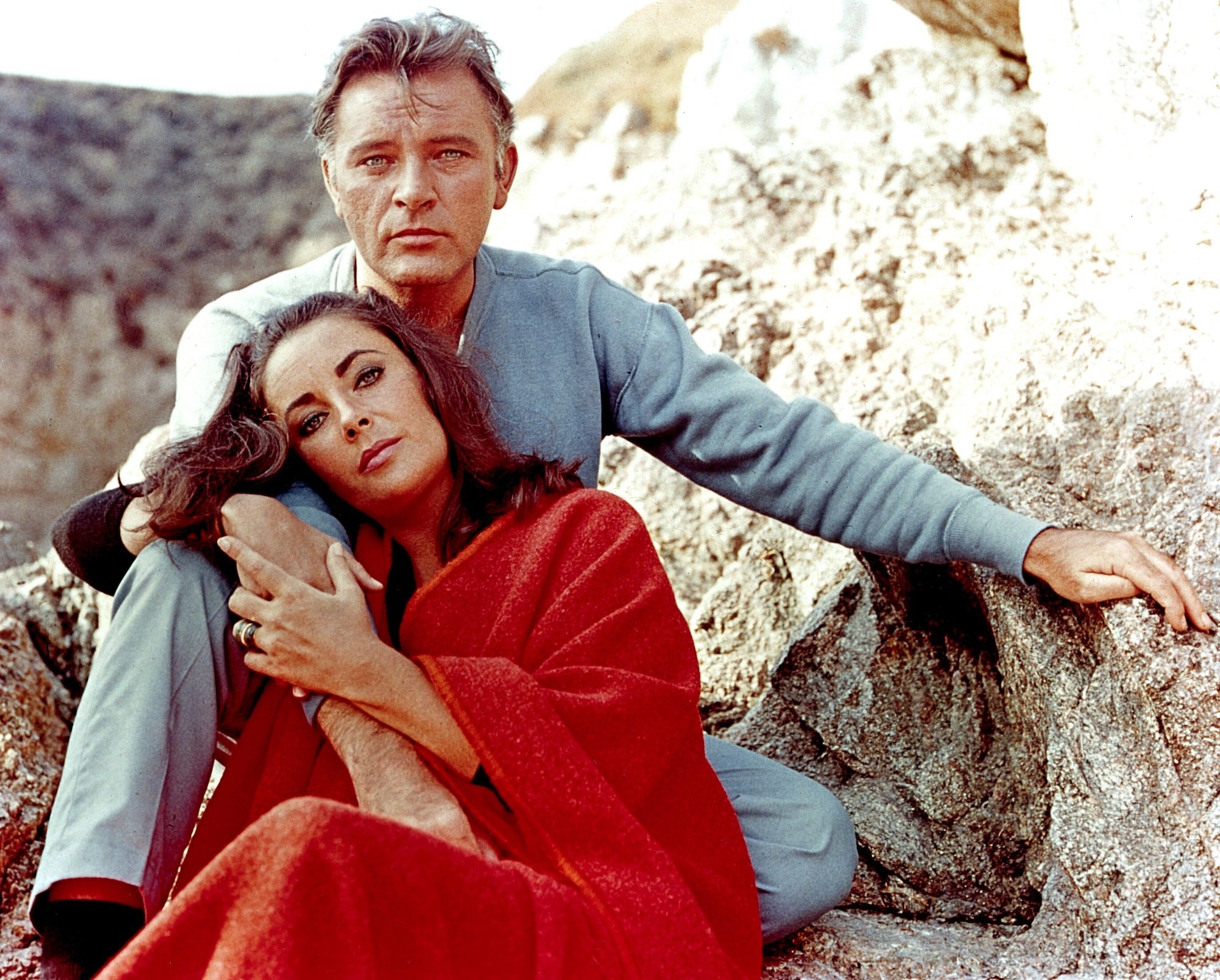 It wasn't love at first sight for Elizabeth Taylor and Richard Burton
Not every Hollywood relationship starts like a fairytale. While there have been celebrities who have fallen for each other the second their eyes met, that wasn't exactly the case for old Hollywood powerhouse couple, Elizabeth Taylor and Richard Burton.
According to Biography, Burton and Taylor first met at a party a decade before filming their 1963 film, Cleopatra. At the time, Burton had built up a reputation as a womanizer, and Taylor had decided then that she wasn't going to fall victim to his charms.
"He flirted like mad with me, with everyone, with any girl who was even remotely pretty," she said. "I just thought, 'Ohhh, boy—I'm not gonna become a notch on his belt.'"
In 1962, the pair came face to face again on the set of Cleopatra, which starred Taylor as the Egyptian queen and Burton as the titular character's lover Mark Antony. However, Taylor was still unimpressed with Burton, especially after he asked her, "Has anybody told you what a pretty girl you are?"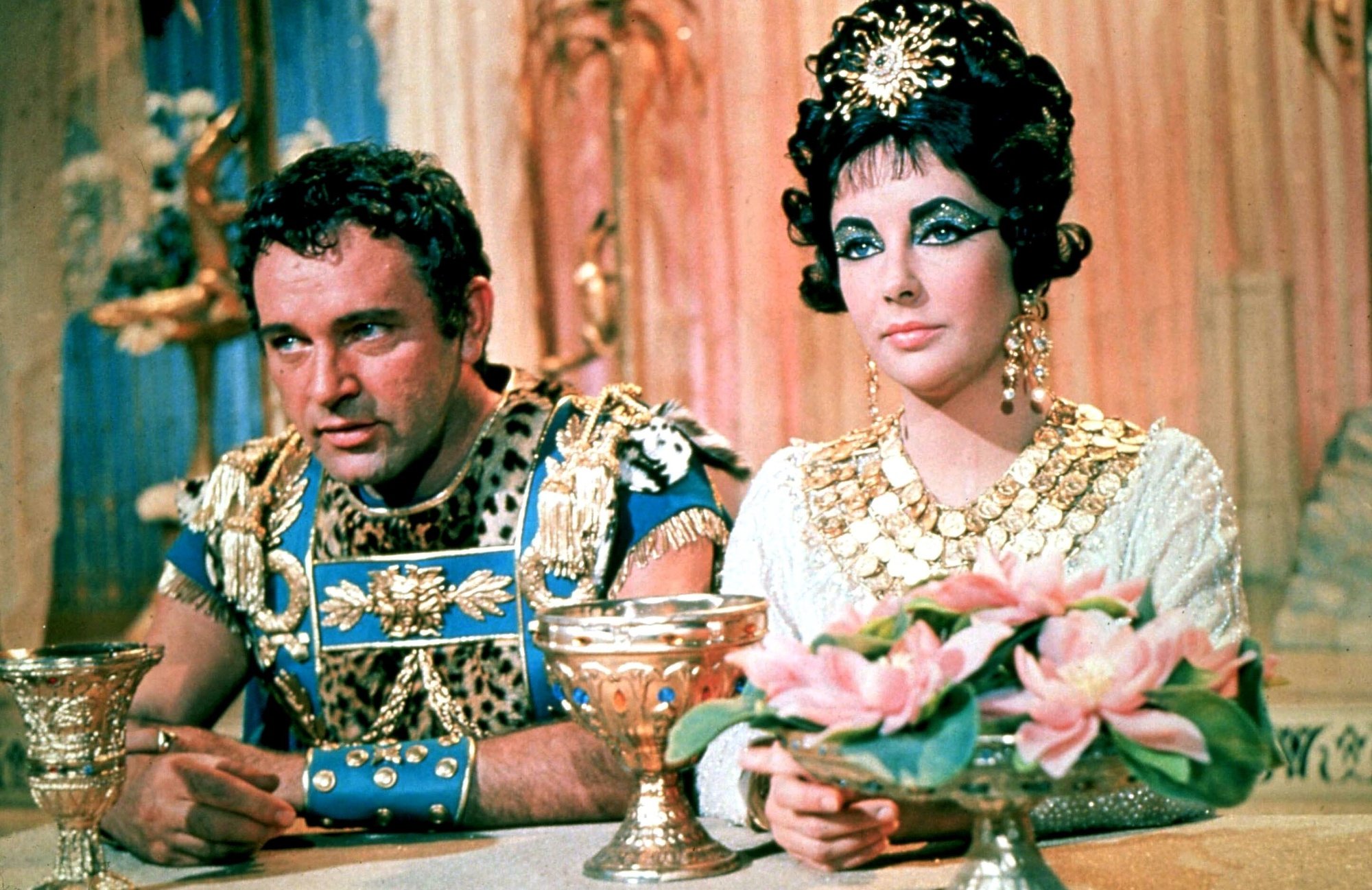 But Taylor's feelings toward Burton changed when they filmed a scene that required them to gaze into each other's eyes and share a passionate kiss. The second they locked lips, sparks flew between them, and from that moment on, Taylor and Burton had a bond that couldn't be broken.
Elizabeth Taylor and Richard Burton had a scandalous affair
After their fiery on-set kiss, Taylor and Burton began having a passionate love affair, which eventually made international headline news.
Though hearing of celebrities having affairs was typical, Taylor and Burton's romance sparked a media frenzy because both were married when their relationship began.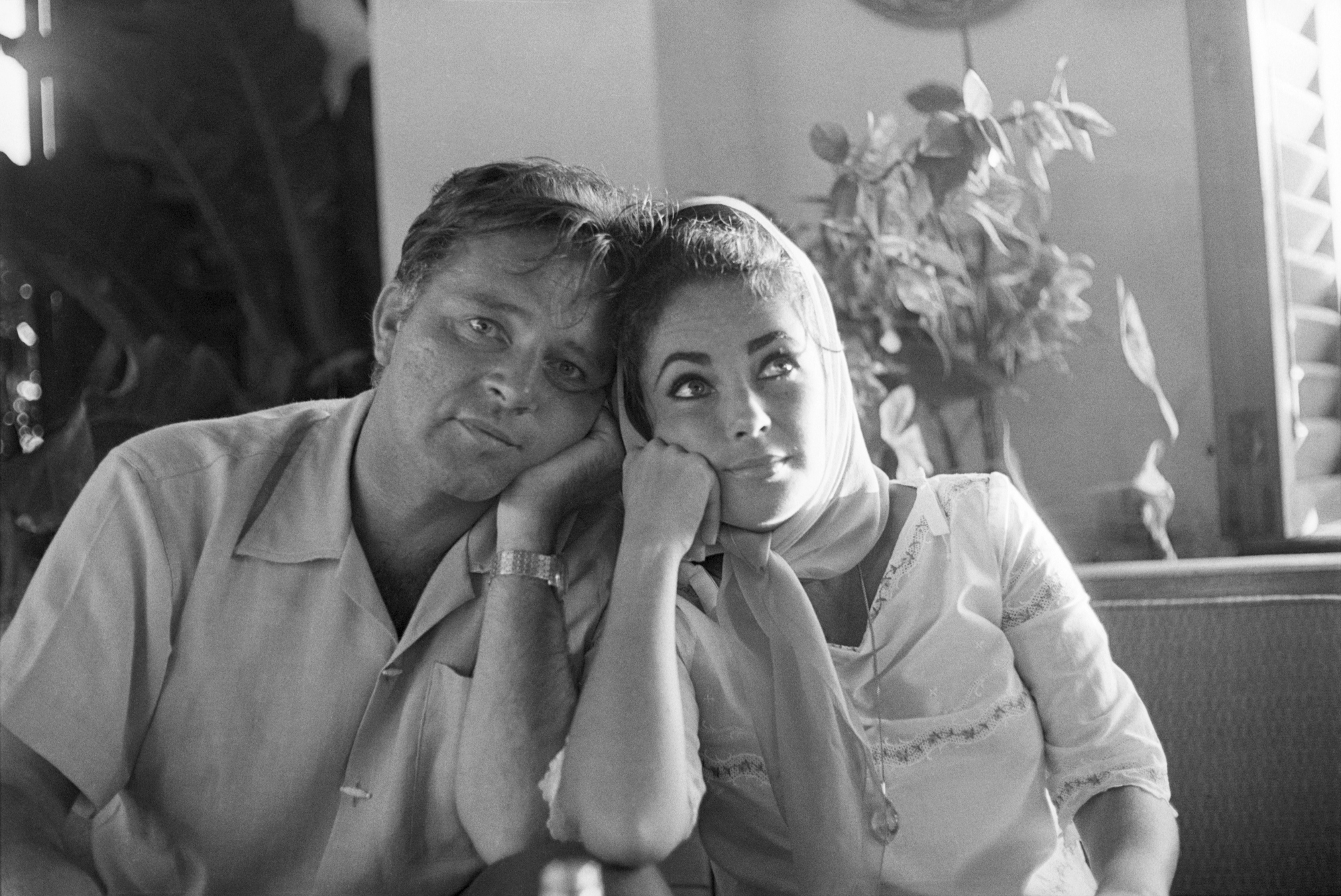 At the time, Taylor was married to her third husband, Eddie Fisher, who had memorably left actor Debbie Reynolds for the violet-eye beauty. Meanwhile, Burton was married to his first wife, Sybil Williams, with whom he shared two daughters.
After the public and the media caught word of Burton and Taylor's affair, the two were dubbed "scandalous" by magazines and newspapers worldwide. The Vatican even condemned them.
But despite the major controversy their union had caused, Taylor and Burton continued their affair until they decided to make their love official by tying the knot in 1964.
Richard Burton showered Elizabeth Taylor with lavishly expensive gifts
Being one of the most famous Hollywood actors at the time, you would think Burton pulled out all of the stops when he proposed to Taylor the first time.
But surprisingly, when he asked for the National Velvet star's hand in marriage, he was missing a major component: a ring.
According to The Adventurine, Taylor didn't receive a stunning sparkler when Burton proposed to her. Instead, he bought her a gorgeous emerald and diamond necklace with a detachable pendant-brooch from luxury jeweler, Gianni Bulgari.
When the couple tied the knot on March 15, 1964, Taylor wore the pendant-brooch with a daffodil-yellow chiffon dress made by Irene Sharaff, the costume designer of Cleopatra.
As a wedding present, Burton gave his bride the Bulgari necklace. He also gifted her a diamond and gold wedding band.
But the lavish gifts didn't stop there.
Around the time of their fourth wedding anniversary, Burton gave Taylor a diamond she wore as an engagement ring on the third finger of her left hand.
After getting into a bidding war with famed jeweler Harry Winston, Burton and Taylor bought the 68-carat sparkler for $1.1 million.
In 1968, Burton bought Taylor another gem, called the Krupp diamond, at an auction in New York for $307,000 and presented it to her on their yacht, in London.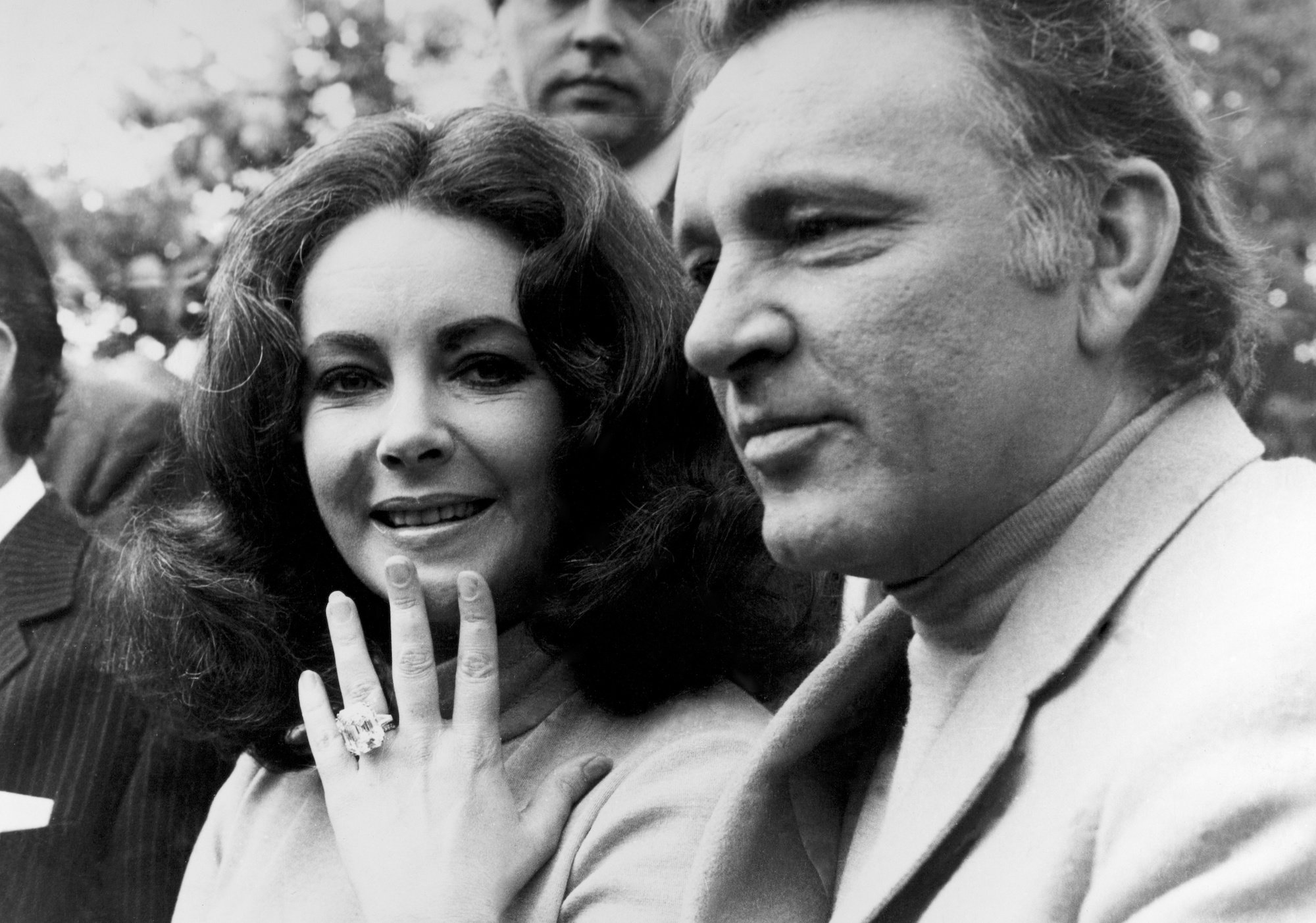 Almost immediately, the diamond became one of Taylor's signature jewels and remained part of her stunning jewelry collection in subsequent years.
Even when Taylor and Burton divorced for good in 1976, she continued wearing the ring, but switch it over to her right hand, where it stayed throughout the remainer her life.