Richard Gere Was Banned From the Oscars and China for the Same Reason
Richard Gere is one of Hollywood's most beloved actors, known for his roles in Pretty Woman, Chicago, American Gigolo, and Brooklyn's Finest.
The actor has been low-key for the past couple of years with the exception 2019's MotherFatherSon and an appearance in Martha Stewart's series, Martha Knows Best. But Gere and his wife are busy with a toddler and a newborn, as the couple welcomed a son this past April.
Though he maintains a low profile, he still has a fanbase that respects his work, but there was a time when Gere was persona non grata at the Oscars and in China.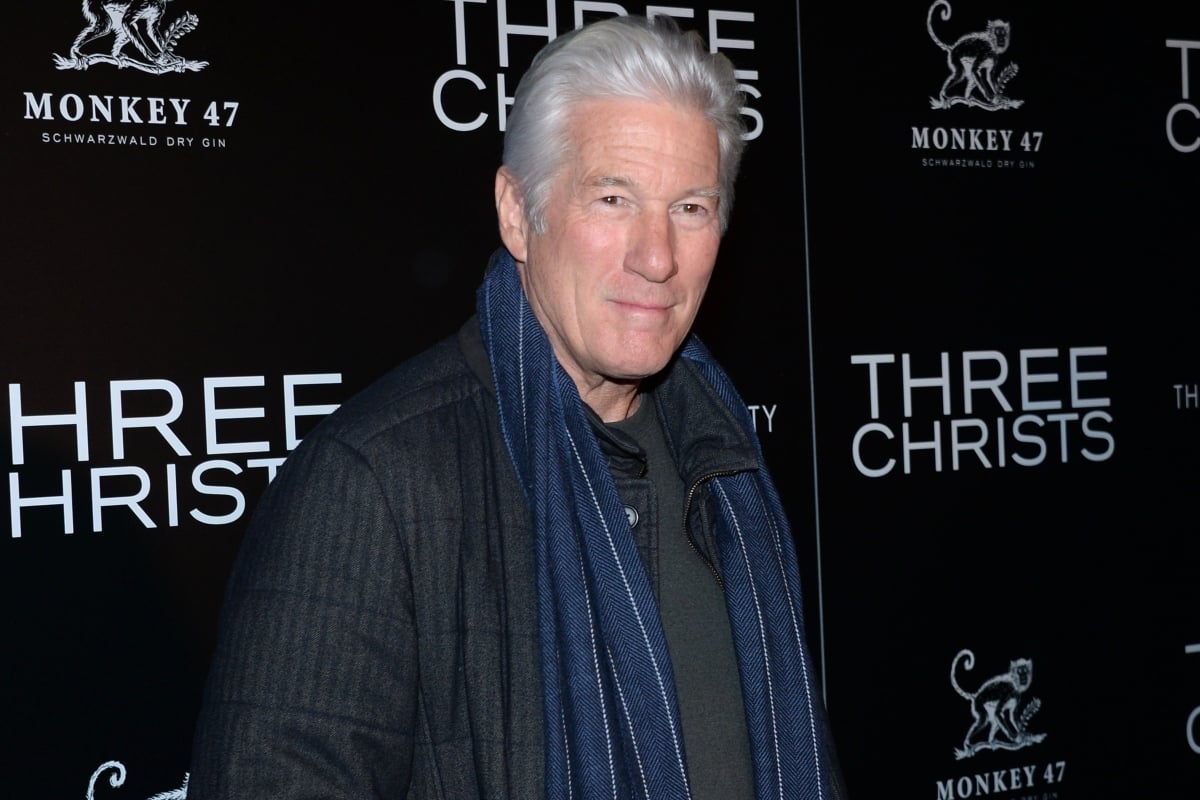 Richard Gere was once banned from the Oscars
How does one get banned from the Academy Awards? One way is to bring controversial politics to the stage. In 1993, Gere drew the ire of the Academy when he used his time on stage to criticize the Chinese government. He was at the ceremony as a presenter and chose to speak about Tibet while at the podium.
Gere's actions led to an Oscars ban that lasted for years, and he didn't return to the stage until 2013 when he presented an award with his Chicago castmates. During that period of exile, he continued to speak out on behalf of Tibet and other international causes.
Why China banned Richard Gere
Due to his support for Tibet and the Dalai Lama—expressed in 1993 at the Oscars—Gere was permanently banned from China.
In a 2017 interview with The Hollywood Reporter, it was noted the country plays a large role in global box office receipts and in financing Hollywood productions. Because of that, some studios exited projects with Gere or stayed away from him altogether.
"There are definitely movies that I can't be in because the Chinese will say, 'Not with him,'" he said. "I recently had an episode where someone said they could not finance a film with me because it would upset the Chinese."
Gere also a recalled an incident where a Chinese director dropped out two weeks before the project was due to start. "Sorry, I can't do it,'" Gere recounted the story. "We had a secret phone call on a protected line. If I had worked with this director, he, his family would never have been allowed to leave the country ever again, and he would never work."
For decades, Gere has been gravitating toward independent projects that bypass the traditional formula for how films get made. He told THR he is happy going the indie route.    
Gere runs a charitable foundation
In addition to owning his own inn/chateau in New York, Gere has a non-profit organization called the Gere Foundation. Its aim is to provide philanthropic assistance to advocacy/humanitarian causes and provide support to Tibet.
Gere is still active in the film world, and besides doing a gardening episode with Martha Stewart, he participated in a documentary about Pretty Woman. His last film, Three Christs, was released in January 2020.