Richard Madden Is 'Thankful' He Was Killed off 'Game of Thrones'
Starring on a show as successful as Game of Thrones is any actors dream. It was Richard Madden's initially, but soon starring on the hit HBO series was like doing a "marathon" year in and year out. Playing the eldest Stark child, Rob, got to be a little too much for the actor. For him, saying goodbye to his character at the end of season three was bittersweet. Meanwhile, the rest of the cast happily carried on with the show for another six years.
Leaving, however, allowed Madden to star in the series Bodyguard and the newest film in the Marvel Cinematic Universe, Eternals.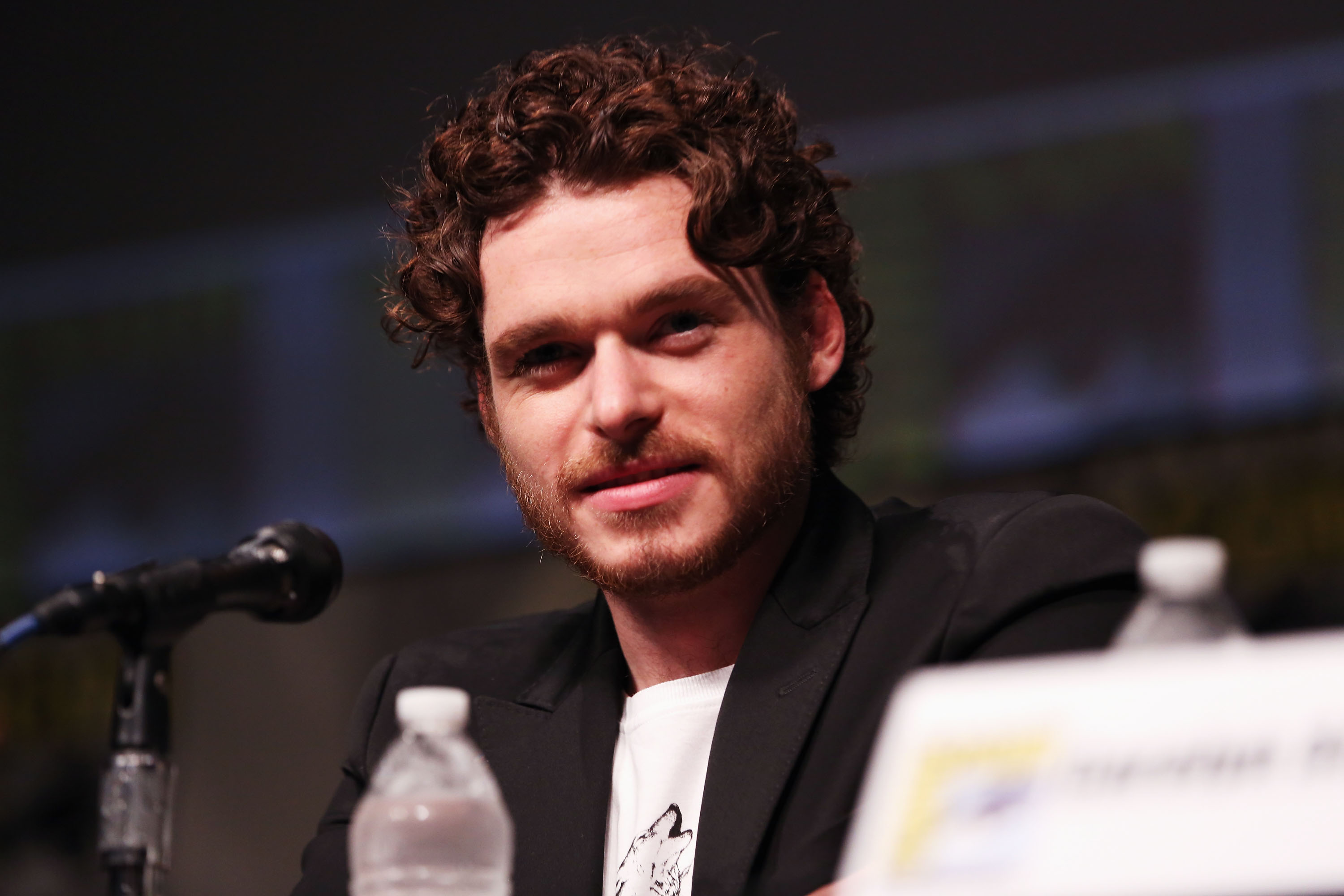 Richard Madden's Rob Stark had a rough life in 'Game of Thrones'
At the beginning of Game of Thrones, Rob Stark is expected to become a man and lord of Winterfell in a short period of time. He may have thought he'd have a couple more years of learning from his father, Ned Stark, but he was no less ready for his responsibilities.
For a short time, he is successful as King in the North, wins many battles against House Lannister, and even manages to find a wife amidst all the drama, but sadly, his reign is cut short. He, his wife, Talisa, and his mother, Catelyn, are brutally murdered at the Red Wedding at the end of season three.
While some fans were sad about his character's death, at the time, Madden was sad yet relieved for himself and the eldest Stark.
Richard Madden was 'thankful' he got his exit from 'Game of Thrones' early on
During an interview with Amy Adams for Variety's Actors on Actors, Madden explained he's glad he was one of the first cast members to leave the show.
"I died at the end of season 3. It was such a hard thing to finish because from first pilot to my death was five years," he said. "But five years was a great time to be on the show. It helped me so much with my career and experience. I learned a lot from shooting 30 hours of television. You really start to learn the trade doing that. And then I was thankful to leave it. The actors on it now must be 11 years into playing these characters. Give these guys some medals, because that is a marathon."
With everything that Rob Stark went through, it's not surprising to hear that it was a bit exhausting going to set every day. Although Madden was relieved to leave the show when he did, it was also really sad. He recalled to GQ that he sobbed all the way home on the plane following the shooting of his death scene, so much so that the passengers sitting next to him had to change seats. "I sobbed and sobbed on that Friday. I was hysterical actually. I was so exhausted. I cried all the way home," he said.
"The air stewardess kept asking if I was OK. And then people moved and the rows behind me moved. I was sobbing and covered in blood. I looked like I'd murdered someone and got on that flight which, in fact, I hadn't – I'd been murdered."
Richard Madden isn't the only 'Game of Thrones' star who was relieved when their character died
Many cast members of Game of Thrones loved their time on the show, including Sophie Turner, Maisie Williams, and Emilia Clarke, but Madden isn't the only one who was relieved to leave. Natalie Dormer, who played Margaery Tyrell, wasn't only happy to leave when she did but also how she did. Margaery died in the big green explosion with the rest of the people in the church in season six. At least it was better than getting murdered brutally.
"I got the golden ticket, the perfect length of time," Dormer told Variety. "I watched Season 1 as a fan, came in the second season, did a good solid five years just as the show had this incredible explosion, and then I got out in time to watch the end and sit on the couch again."
On the other hand, Madden didn't end up on the couch watching the show every week until the end. He didn't even watch the finale. Maybe he was busy trying to do everything in his power not to be typecast as Rob Stark.