'Rick and Morty' Creator Dan Harmon on Who He Thinks 'Perfectly Healthy' Fans Should Identify With
'Rick and Morty' creator Dan Harmon on which character 'perfectly healthy' fans should relate to, how Harmon is like Rick, and how he feels about the problematic fans who liken themselves to Rick.
Rick and Morty's two main characters couldn't be more different — one an alcoholic nihilist, the other a meek 14-year-old boy. Many fans proudly proclaim that they identify as "a Rick." But creator Dan Harmon says a "perfectly healthy" person wouldn't. Even though, at least in the past, he certainly shared some major similarities with the character.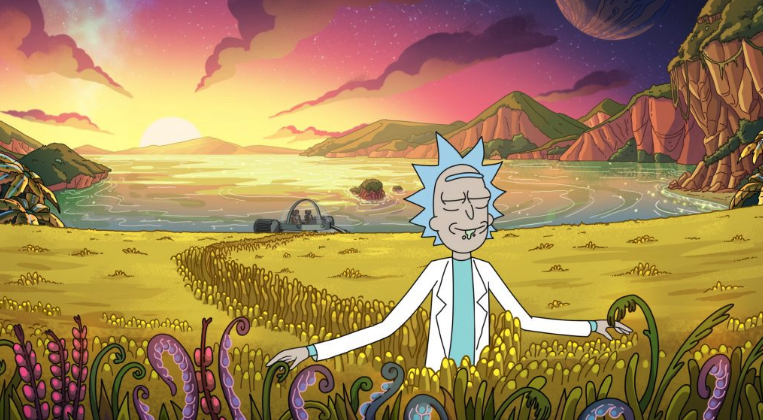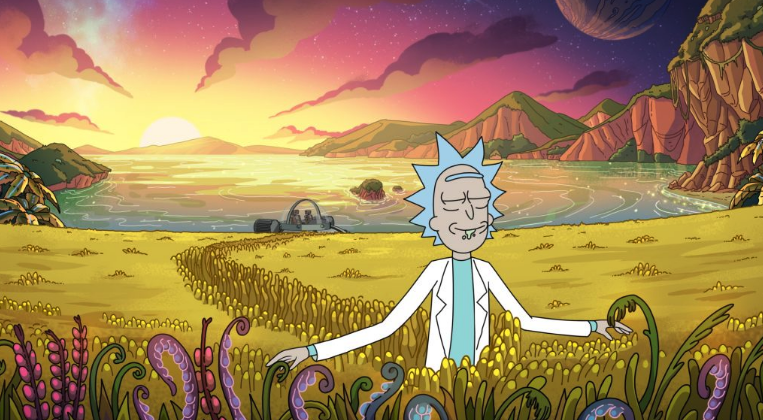 Are we supposed to identify with Rick or Morty?
In a 2018 interview with GQ, Harmon described Rick's personal philosophy as: "Look, this is as good as it gets. So every day should be Rick Day, which is like a million Christmases. You're never supposed to be denied anything." Obviously, it isn't healthy to live like Rick every day. Even though Harmon says Rick is "right about half the time and wrong about half the time," it's easy to get caught up in Rick's headspace. He's cool and smart and has a lot of bravado. Even so, Harmon says a well-adjusted viewer shouldn't exclusively identify with Rick.
"If you were a perfectly healthy person, my theory is that you find yourself identifying with Rick and Morty in alternation," he told Ari Melber of MSNBC.
'There's a lot of Dan in Rick' — Justin Roiland, 'Rick and Morty' co-creator
Rick and Morty co-creator Justin Roiland told GQ that "there's a lot of Dan in Rick."
"A lot," he said. "It's gotten so bad that since season two, I've accidentally started calling Dan 'Rick.' There's definitely a world of difference between them. But Dan does—maybe subconsciously, maybe purposefully—tap into some of the darkness he's got in him."
It doesn't sound like a stretch to identify the man who told his GQ interviewer "That's what God does. He hurts you when you're happy" as a Rick.
Like Rick, Harmon admitted to having some self-sabotaging and narcissistic tendencies.
"My therapist said, 'You're sitting on this script because this is your last chance to be the curator of your own misery before moving on to what normal humans do, which is let the universe give them their good luck,'" Harmon said of a script deadline approaching during his interview. "Self-destruction is a control freak's way of monopolizing their own fortune. It's gotta be the most narcissistic thing to hijack God's cockpit and go, 'No, I'll decide whether it's a good day or a bad day.'"
The fans who identify with Rick
Rick and Morty is a hugely popular show among millennials. The Adult Swim show dives into questions and issues that plague so many of us.
"If God is dead, then Rick and Morty is his funeral," said Harmon.
But some fans of the show take things to the next level. One might recall the meme circulating a few years ago featuring a fan citing the creed: "To Be Fair, You Have to Have a Very High IQ to Understand Rick and Morty." These are the fans who stormed McDonald's all over the country in search of Szechuan sauce.
While these fans may be Ricks in their own right, Harmon "loathe[s]" them.
"It's a huge bummer," he said of the subset. "Do I worry about them ruining everything? Yeah, I do. Once the title of your show becomes a way of describing a demographic, that is toxic."
But Harmon can't control who watches the show. Just as he's working on his own "ability to process happiness" with his therapist, all his Rick-centric fans can do is work to balance out their Rick-isms with a little more Morty, for that is a "perfectly healthy person."