'Rick and Morty' Season 5: Dan Harmon Teases a Romance With 'Indie Movie Heart' for Morty
The first episode of Rick and Morty Season 5 debuted on June 20, 2021. The fifth season of the animated Adult Swim TV show will consist of 10 episodes, part of a May 2018 deal that assured 70 additional episodes.
Rick and Morty fans have witnessed Morty have crushes and even relationships throughout the series. But in a recent interview, creator Dan Harmon spoke about his favorite episode of the fifth season, which showcases a new kind of romance for Morty.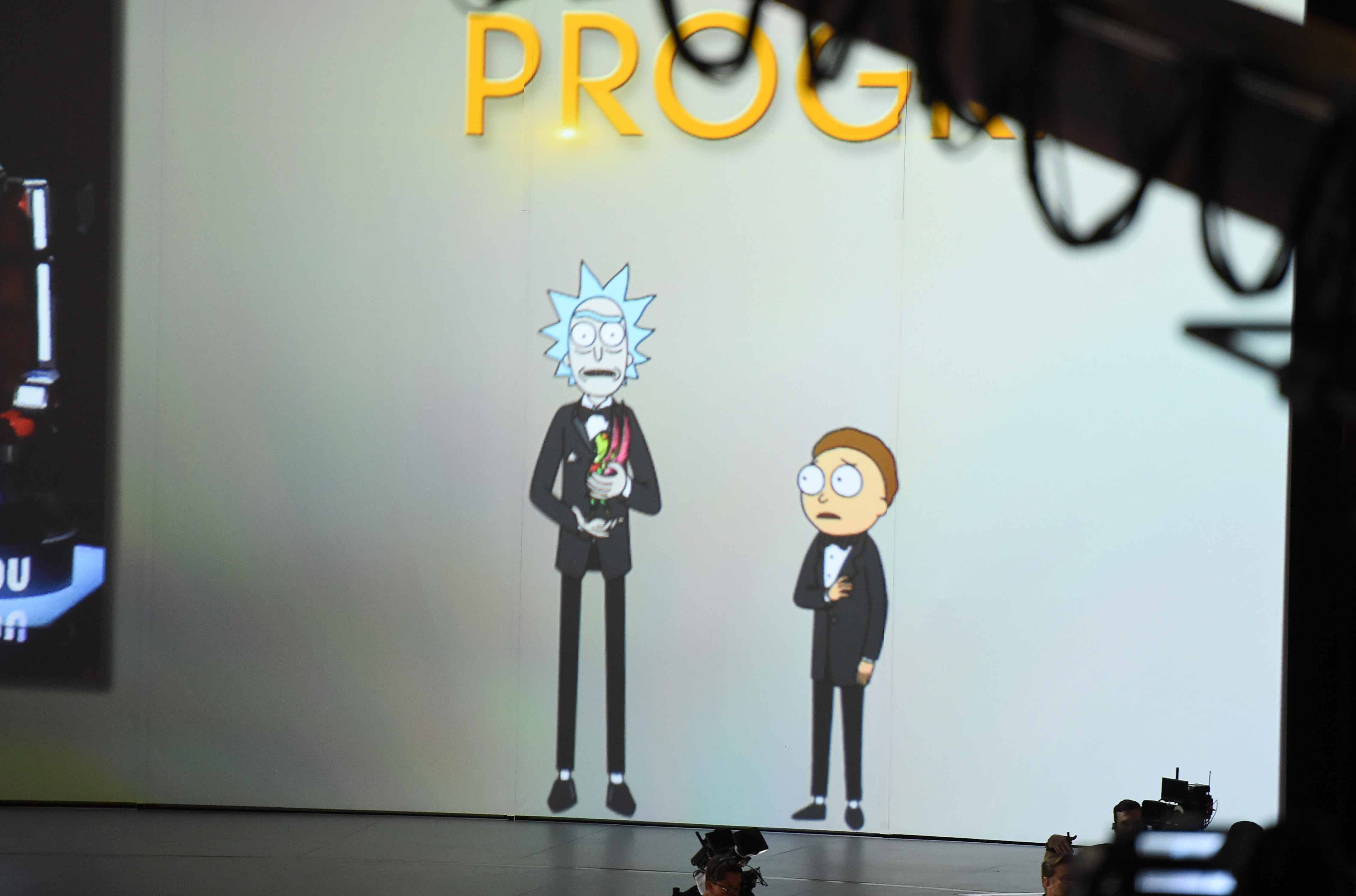 Dan Harmon's favorite episode of 'Rick and Morty' Season 5
Harmon's favorite episode of the season was written by his best friend and longtime creative partner Rob Schrab. The episode is the first Schrab has ever written for Rick and Morty.
"The early cuts that I've seen of it, I know it's definitely my favorite," Harmon told Decider. "Maybe it'll be the one that we submit for whatever things actually make TV important."
Harmon is especially drawn to a relationship that develops for Morty in the episode.
"This season there's an episode where Morty stumbles into a relationship with a young lady who is sort of a Captain Planet archetype," he said. "She's a superhero from the '90s who's very eco-conscious. It's a story about Morty having a relationship, which we've seen before in throwaway jokes and things. But it's done with a particular amount of indie movie heart."
Dan Harmon discusses the question: Should Morty change?
Even in episode 1 of Rick and Morty Season 5, it's clear that Morty isn't quite the meek boy we were initially introduced to. But, according to the show's creator, this is in line with the eventual possibility of Morty becoming more like Rick.
"It's a weird balance," said Harmon. "Even in regular live action TV it's weird because… you don't want your characters to grow and change to the point where they stop being the characters that they were, especially in animation where literally characters are, for instance, 14 years old forever. You also don't want to create the feeling that they are beyond change. It's kind of a weird, fun philosophical thing where Morty is not changing because he's aging. But Morty is changing because he's been in the show for so long. We do talk about it when we pitch story ideas that have to do with Morty being a little more jaded or his relationship with Rick changing. Only time will tell if that's just an awful idea, if Morty should just simply be frozen in amber."
In the 'Rick and Morty' writers' room, comedy comes last
RELATED: 'Rick and Morty' Season 5: Dan Harmon Teases Clone Beth, But Don't Expect Much Until Season 6
For Harmon, the most important facet of writing a television show is filling the plot and characters with heart and desire. The jokes are the cherry on top.
"I grew up watching TV," he said. "My perception of TV was always that that was part of the job. There's a format to the medium the way there is to a sonnet or a limerick, which provides you with challenges but also a comfort. But actually your job is to fill that sonnet with your feelings on stuff. For me, remembering that it's comedy and adding a bunch of jokes tends to come last. I'm first and foremost asking myself, 'Why is this a story? And why is it an important one to one of these characters? What's going on here?' A lot of conversations that would sound absolutely nothing like maybe what you'd expect in a comedy room because you're finding a story and you're trying to make it personal."