Rick Ross Loves to Cut His 200-Acre Lawn Himself: 'I Cut Grass for About Five Hours'
Rapper and businessman Rick Ross is known for boasting about his extravagant lifestyle. But he apparently is someone who also values being frugal. Why the duality? It depends on the circumstances, but the man just admitted he DIYs one maintenance task on his Georgia estate.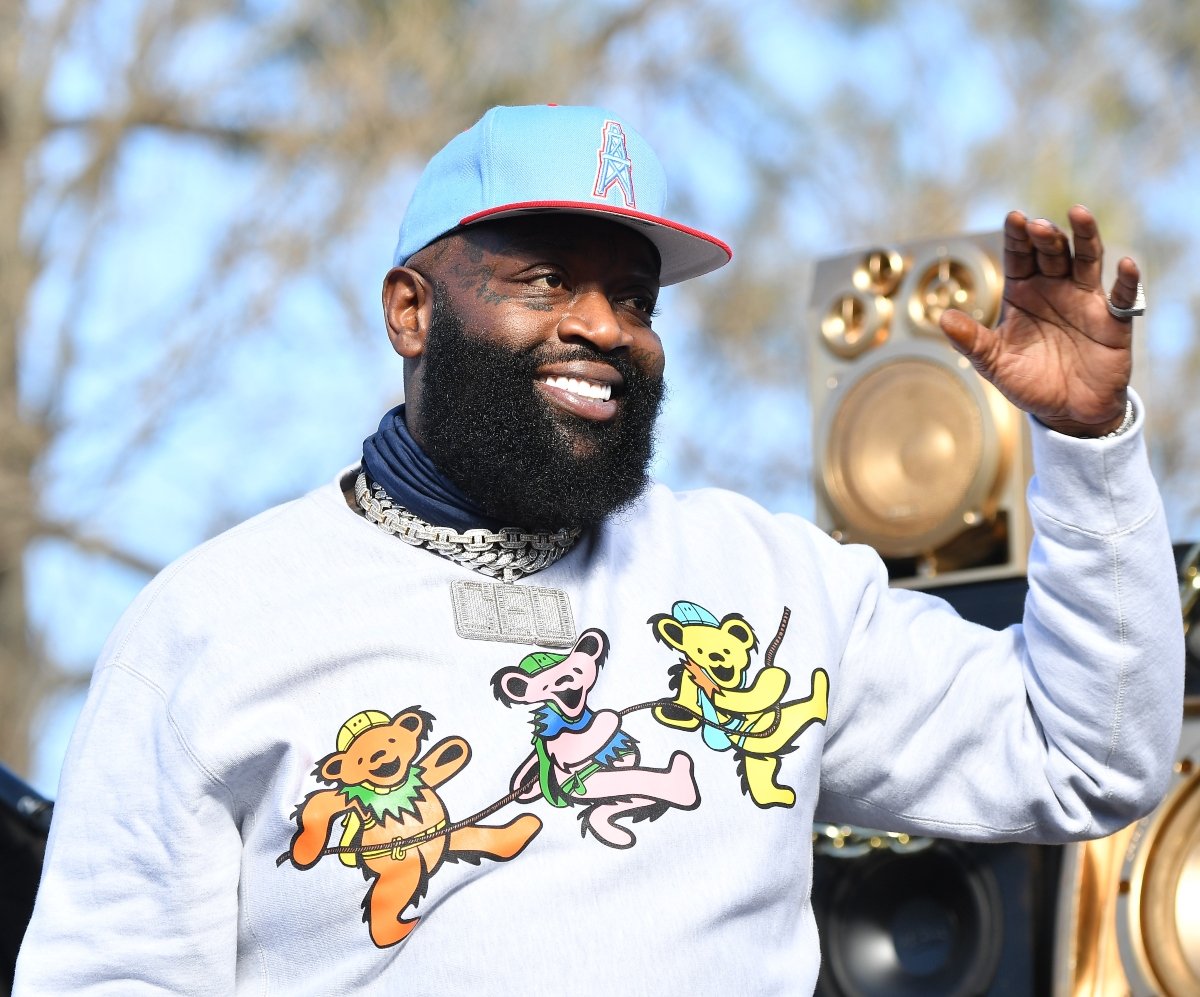 Rick Ross reveals he mows his own hefty lawn
Rick Ross recently did a candid interview with Forbes about his land, music, family, and businesses. And he expressed admiration for his mother, who he credits for teaching him about entrepreneurship. Most fans are aware that the rapper purchased Evander Holyfield's former mansion in Fayetteville, Georgia.
The house itself clocks in at more than 40,000 square feet, and the entire property sprawls across roughly 200 acres. When Ross bought it at auction in 2014, it was only 105 acres, but he purchased the lot next door, increasing his land ownership.
Many are surprised to learn that he mows his own lawn to save on maintenance costs. "When I bought the Fayetteville estate, locals would see me walk out of a restaurant and scream, 'You know Holyfield spent $1 million a year to cut the grass.' So I decided that I was gonna cut my own grass. And that's what I did," Ross said.
Ross acquired a mega tractor directly from John Deere on the spot. "I bought the extended attachment on the back that would cut even wider," he said. "Once I got it back home, I filled it up with gas. I may have sat in the same spot for two hours before I got everything working, but once I got it going, I didn't stop. I cut grass for about five hours."
Ross says he can enjoy nature and chill while cutting grass
To many, cutting that much acreage may seem like an undesirable chore, but Ross said he finds peace in doing the work. It allows him to have quiet time and appreciate nature. There are also moments where he reflects on his life. "I sit there and have my cannabis rolled up, and, man, I look at the property and can appreciate my struggles and my triumphs, those rough days."
But Ross doesn't have just any ol' tractor. It's decked out with tinted windows, air conditioning, and a radio to make things more comfortable — and private. Lawn-mowing isn't the only area where Ross prefers to save a penny.
He also told Forbes that he doesn't own a private jet and likes to fly commercial (on Delta), and he has a penchant for "swap meets and antique stores." Ross shared, "I love finding beautiful things that cost $8 or $20."
Rick Ross owns real estate all over the country
Besides owning liquor lines, Wingstop and Checkers franchises, and the Maybach Music record label, Ross has a growing real estate portfolio. He taps his mother and sister for advice on which properties to invest in, and they help him manage his many assets. In March, he famously bought Amar'e Stoudemire's former home in Florida for cash.
Ross hasn't developed his Georgia land yet, but he's pondering what he'd like to do with it in the future. One idea is to build more homes in a gated community. However, he's certain that he's going to keep his holdings.