Ricky Gervais Once Joked a Message From Johnny Depp and Amber Heard Looked Like a 'Hostage' Video
Ricky Gervais once made fun of an apology video Amber Heard put out with her ex-husband for a crime that Heard committed.
Comedian Ricky Gervais has been known for poking fun at celebrities when the situation might call for it. At one point, he turned his humor against Amber Heard and Johnny Depp. After Heard committed a crime, she and Johnny Depp would later record an apology video that went viral.
But to Gervais, the video was nothing short of humorous, and he likened it to a hostage video.
Ricky Gervais doesn't think Johnny Depp or Amber Heard will win in controversial trial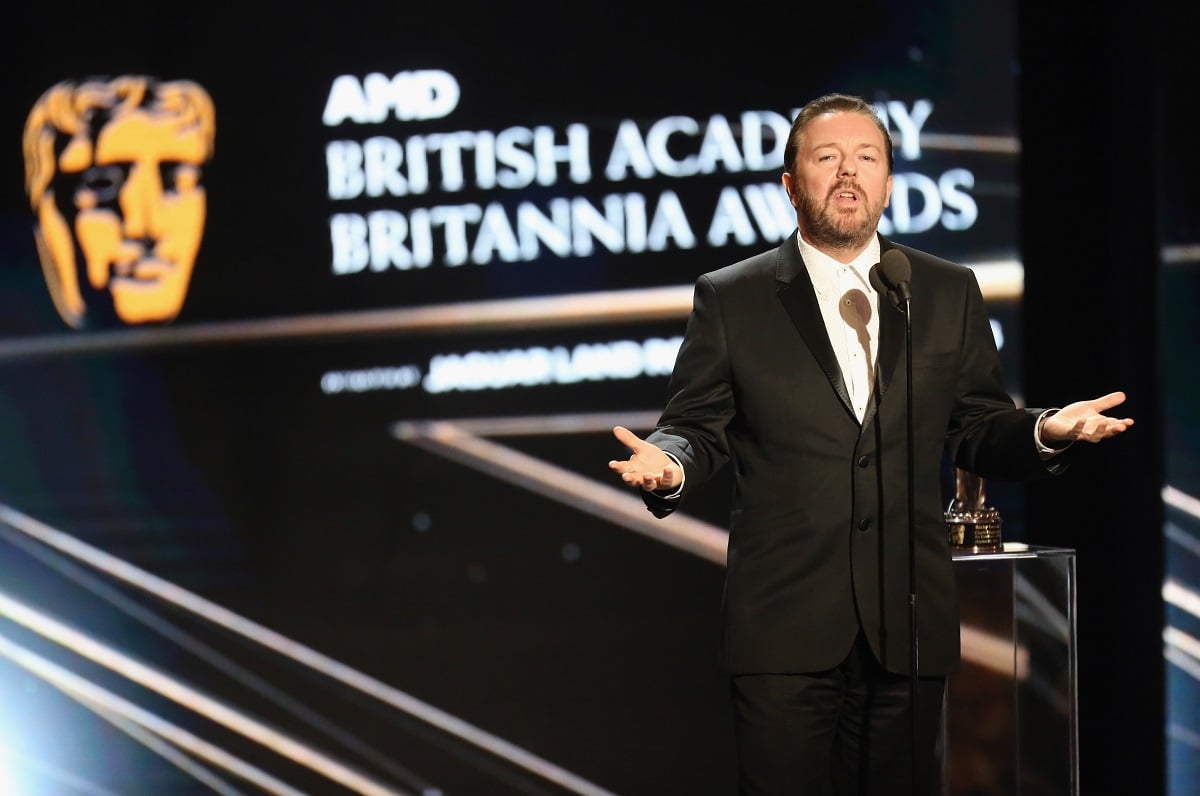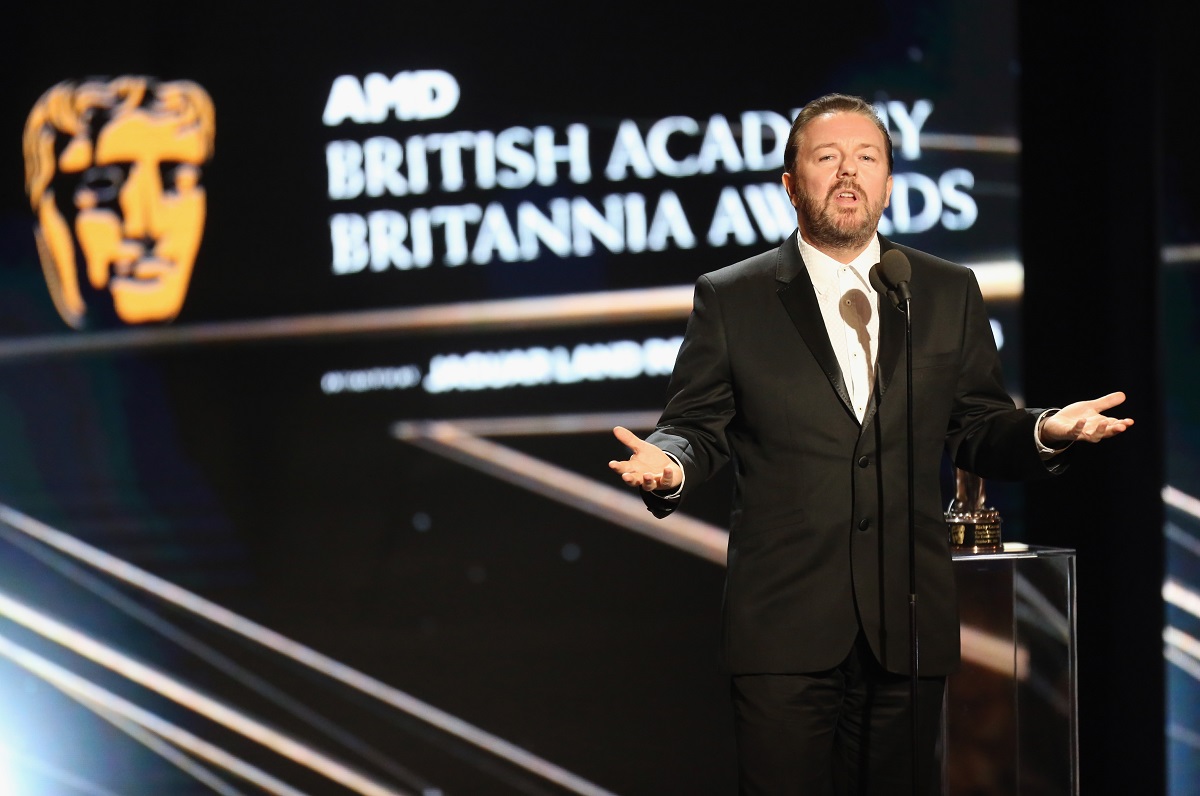 Recently, Johnny Depp's trial with Amber Heard has been making headlines all over the media. Given the attention its generated, many celebrities have been asked about their opinion regarding the case. Frequent Golden Globes host Gervais was recently another notable name approached for his opinion. Speaking to journalist Adam Glynn, Gervais decided to give brief thoughts on the matter.
"I stay away from all that. I don't really look at that celebrity stuff, even though this isn't celebrity, is it? I try not to have it in my head," Gervais said. "I don't think either is gonna come out as a win. All of your private stuff, I don't know. I'd hate having to go through it. And it's even weird that they televise a court case. So, I don't really do that stuff."
Why Ricky Gervais once joked that a message sent by Johnny Depp and Amber Heard looked like a hostage video
As some may know, Amber Heard once tried illegally smuggling her two dogs through Australia in 2015. She was soon caught and faced with a crime that was punishable by up to ten years in prison and a $75,000 fine. Heard and Depp would make a video apologizing for these actions.
"Australia is free of many pests and diseases that are commonplace around the world. That is why Australia has to have such strong biosecurity laws," Heard said in the video.
Depp also spoke a few lines to help further support Australian laws.
"Australians are just as unique, both warm and direct. When you disrespect Australian law, they will tell you firmly," he added.
Many celebrities shared their opinion on the video. One such celebrity was Gervais, who couldn't help but mock Depp and Heard's apology.
"It looks like a hostage video," the comedian tweeted.
Ricky Gervais once joked that Johnny Depp's career 'would be over' if others knew the real him
The short-lived comedy series, Life's Too Short, was a mockumentary written and created by Gervais. It focused on Warwick Davis, a comic actor who measures 3 feet, – 6 inches. Davis starred as a fictionalized version of himself as he attempted to salvage his career after a professional downfall. He does this by creating a fictional reality television series about himself, with the film crew capturing his wildest moments.
Johnny Depp made a cameo on the now-canceled show. Upon working with the Edward Scissorhands star, Gervais got to know a side to Depp and his humor that he felt would've turned off Hollywood.
"If people knew what he (Depp) was really like, his career would be over," he once said on The Graham Norton Show (via Contact Music). "In one scene, I'm sort of helping Warwick get shoved down a toilet, as you do… I'm laughing and Warwick's laughing and at one point Warwick goes, 'Look at Johnny!' I turn around and Johnny Depp is going, 'You don't mind if I masturbate while you're doing that?'"