Rihanna's 2015 Met Gala Dress Weighed Nearly 50 Pounds and Had a 16-Foot Long Train
Fans still fawn over Rihanna's iconic 2015 MET Gala dress.
Fans everywhere love Rihanna for her music and her luxurious brands. She made her mark in the beauty industry with her game-changing Fenty Beauty makeup line. On top of that, Rihanna has had an influence in the world of fashion. 
Rihanna has had made headlines with multiple iconic looks over the years. Her appearances range from celebrity event attire to pregnancy outfits. Several people still remember the heavy dress she wore during the 2015 Met Gala. 
Rihanna has worn many iconic outfits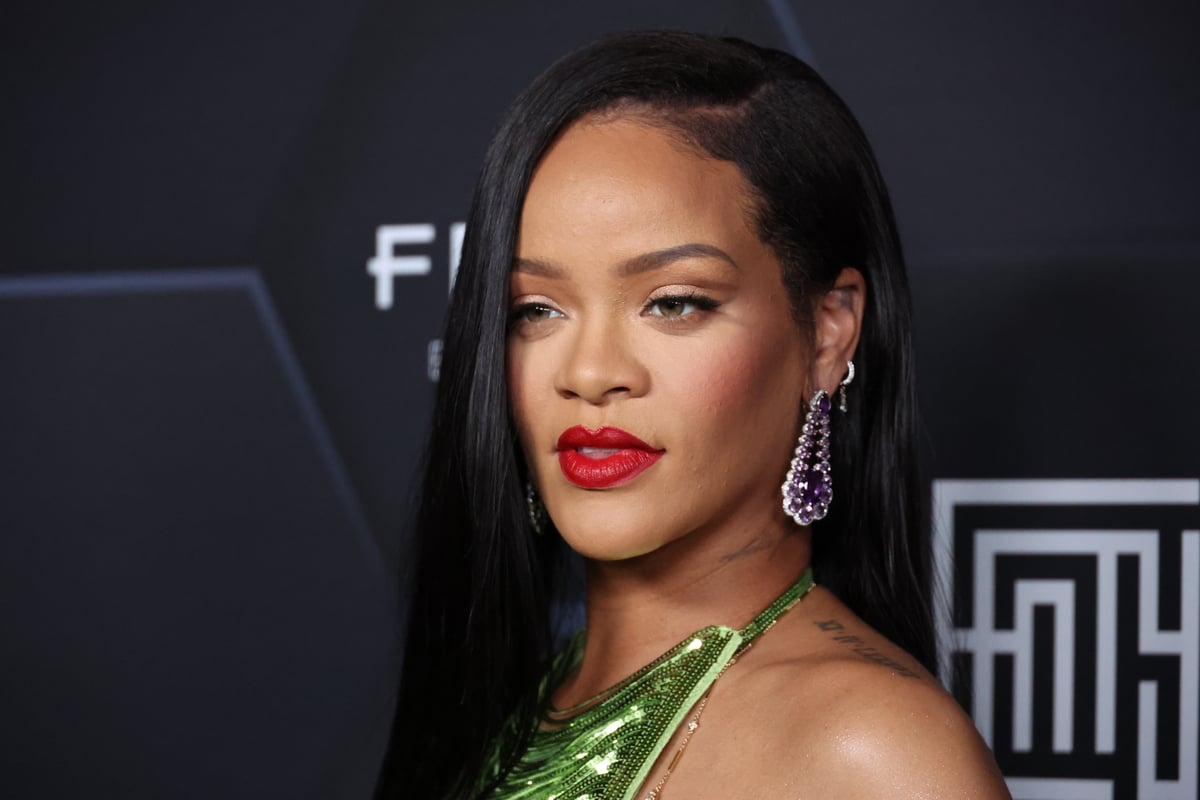 Many people can expect Rihanna to show up at the Met Gala and other events with jaw-dropping outfits. At the 2017 Met Gala, she had a Comme des Garçons look as she walked down the red carpet. The avant-garde style helped her stand out among other celebrities. 
Rihanna appeared stunning at Barbados Crop Over Festival in the same year. Not only did she have a colorful headdress, but the outfit had large feathers surrounding it. Plenty of fans expressed their adoration on a photo of the attire. 
In 2021, Rihanna attended the Met Gala with a large, black Balenciaga coat. The dress had a matching beanie and jewelry, but some people found the outfit lacking. When Rihanna showed up at the 2015 Grammy Awards, she had on a pink gown. 
The double-tiered dress had people thinking that she looked like a princess. Rihanna's look would remain iconic years later. Her Grammy Awards dress was not the only one that would take the internet by storm that year.
Rihanna had a heavy dress for the 2015 Met Gala
According to Love, Guo Pei was the designer behind Rihanna's 2015 Met Gala dress. She did not know who the singer was when the latter requested to borrow it. Rihanna's yellow gown had the name "The Yellow Empress Dress," and it weighed almost 50 pounds. 
Not only was the dress heavy, but it was long as well. BuzzFeed reported that the train was 16 feet long, and the garment took two years for Pei to create. The designer wanted the gown to evoke the image of a queen. Many people on the internet adored attire and turned it into a meme. 
The term "omelette dress" floated around, but not everyone loved the outfit. Rihanna herself admitted that she thought she looked "like a clown." She worried that people would laugh and felt scared to leave the car because of it. 
Rihanna had a difficult time walking around in the gown without help. She also needed to plan how to get in and out of the car due to the dress's size. Despite her misgivings, Rihanna enjoyed some of the memes. 
Rihanna brings new fashion trends to maternity clothing
Recently, Rihanna revealed that she and her boyfriend, A$AP Rocky, are expecting a baby this year. She walked around with a bare baby bump in Harlem, New York. The famous singer has used her pregnancy to change fashion trends. 
Rather than concealing her bump, Rihanna's outfits tend to show it off. According to Vogue, she attended fashion week at Gucci in low-slung satin pants and a crop top. Rihanna has taken plenty of photos since her pregnancy reveal. 
Another maternity outfit included a pink leather mini dress with heeled sandals. Rihanna has stepped away from traditional maternity clothes to show that she can still look sexy. She mentioned how much fun she has dressing up and will not give it up for a changing body. 
Rihanna hopes to "redefine what's considered 'decent' for pregnant women." She has likely empowered some expecting moms and influenced other celebrities.